Best Beer and Food Combinations For Labor Day Picnics
I am already thinking about Labor Day and the unofficial start to fall. I still have my house but spend most of my time in a Philadelphia apartment. So a perfect Labor Day for me in years past was firing up the gas grill and having some of my favorite beer. Now I am one of those people who believes you can tell a lot about a person by the foods they like and the beer they drink.
So if you are looking for things to do this fall my recommendation might be to plan a party and start grilling. Of course you need some beer and ice. Thirty years ago your choices were Budweiser, Stroh's, Miller, and a few others. Today you can choose from lights, fruit flavored, and about 2000 craft beers.
So what are my favorites?
Bud Light
Coors Light
Miller Lite
Michelob Light
Bud
Just kidding, I think?
Actually give me a Sam Adams Boston Lager, Sam Adams Oktoberfest, or a Yard's Pale Ale with grilled food. If you are looking for a little more creativity then I suggest checking out Seriouseats and their post "The Ultimate Backyard BBQ Beer Pairing Cheat Sheet". Mike Reis really knows his stuff and gives you some great craft beers to go with each type of food.
So you probably have a pretty good idea about me. Luckily for everyone Labor Day gives you lots of beer choices this year. Now lets talk about the food of choice. My favorites in this order are grilled chicken, grilled steak, grilled hamburgers, grilled seafood, grilled sausages, and then grilled veggies. What are your favorites?
So you can guess I like some pretty boring but popular beers and some really tasty but plain grilled foods. Does that make me conservative?
If all else fails there is always this: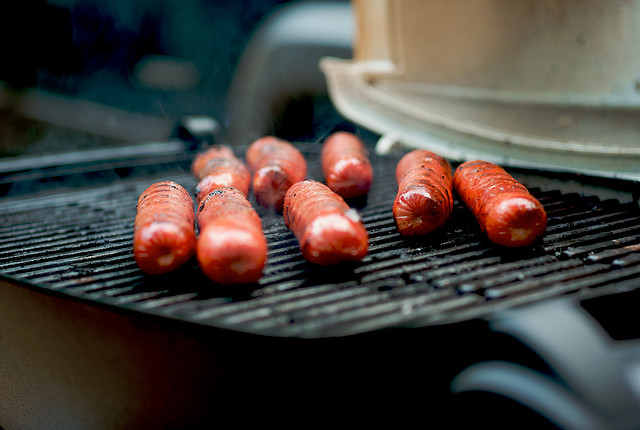 Labor Day is the start for the Funtober season. Our website has information on more than 5000 events at corn mazes, pumpkin patches, haunted attractions, Halloween activities, Oktoberfest events, and apple orchards.