On Saturday, I stopped at a few beer stores to see if I could find any Oktoberfest and pumpkin beers.  After all, the fall seasonal beers start in July.  My personal goal is to try as many as possible this Fall.  For the website, of course!
At the first beer store, it was summer seasonals everywhere. But I did manage to find beers from five of the six Munich breweries that serve at Oktoberfest. I just couldn't find Augustiner. So I picked the other five up to try.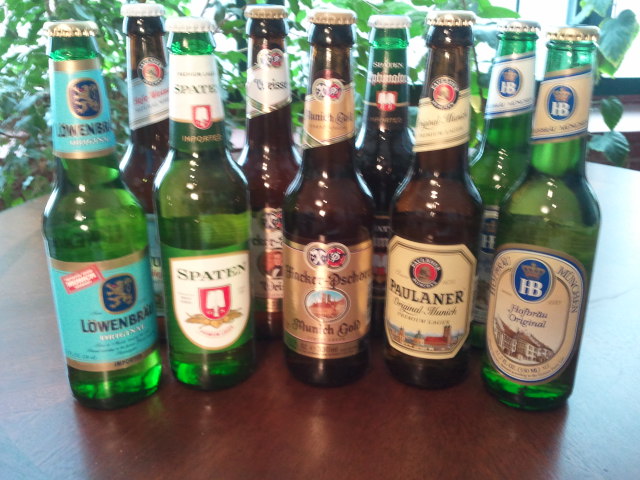 The person I spoke to thought that I was a week too early.  They will start putting them out next week.  My second stop was more productive. At the beer distributor, I did manage to find the Stoudt's Oktoberfest and Harpoon Octoberfest.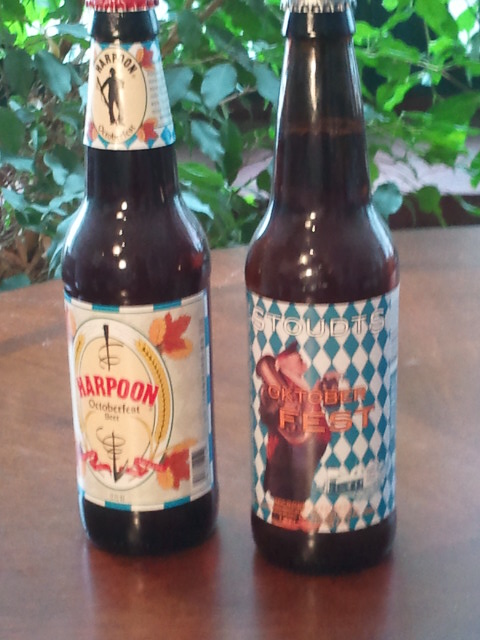 Along the way, I also bought some other bottles that seemed to fit the theme. The St. Pauli Girl, the Zombie Killer Cherry Cyser, the Wychwood Scarecrow Golden Pale Ale and the Wychwood Wychcraft Blonde Ale.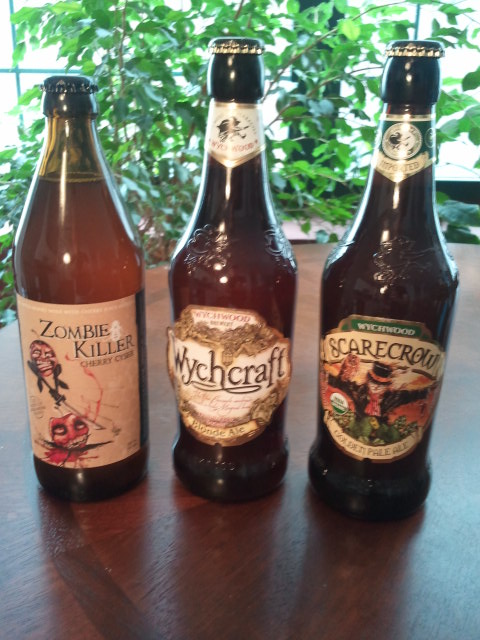 This is all part of my research into Octoberfest beers and pumpkin ales.  I'll be putting together a list of them and doing a bunch of reviews here this Fall. As I started my research, I came across photos of a couple of beers that people were enjoying this month, so I thought I would also share them with you.
The Samuel Adams Octoberfest:
The Onion Pub and Brewery Pumpkin Ale:
I'll be drinking the beer that I found over the course of the next week and let you know what I think soon. In the meantime, get ready for a party to finish off the rest of the beer!  This has to be one of the worst parts of running Funtober.