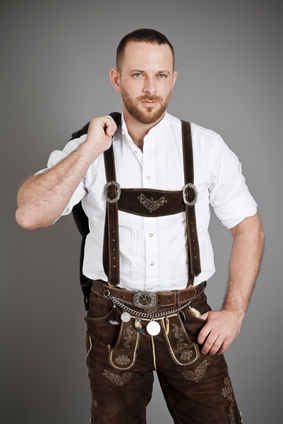 It's Oktoberfest time!
What? You figured Oktoberfest started in October? Well you would be wrong. The Germans decided a while back that they couldn't wait to get trashed until October. So they moved up the Munich festival to start in September. Don't believe everything that you red in our history of Oktoberfest – I doubt it was really about the weather!
Some of the great citizens of the United States decided that there was no need to wait until September to drink excellent beer and eat German food. So up sprung Oktoberfest in July and Augtoberfest. I've missed posting about several because I was busy filling the store with Halloween costumes for 2012. So if you are staring at this post in August 2013, or if you just want to know what you missed, be sure to look for the Augtoberfest parties in Buffalo Grove, Illinois; Maysville, Kentucky; Minneapolis, MN; Pasco, WA; and Santa Cruz, CA.
So, now that I've made a bit of amends for being so busy, here's two festivals this weekend that you still have time to attend:
Augustoberfest in Hagerstown, Maryland.
Germania Society 42nd Annual Oktoberfest in Cincinnati, Ohio
Since next Saturday is the start of September, and also Labor Day, there's a lot more Oktoberfest parties coming quickly. Don't miss one in your area. Go to my Oktoberfest 2012 in the United States page and find your local Oktoberfest now!