Burning Man is a festival event centered around the creation and appreciation of art in all its forms.  Almost 70,000 people will venture into the Black Rock Desert from August 25 – September 1, 2014.  The desert in northern Nevada comes alive for the week long Burning Man event.  Dedicated to community, art, self-expression, and more than a little decadence.  They actually build lots of sculptures including a 40 foot tall man they burn at night.  Over 70,000 people are expected this year.  Watch the huge art project build across the dry lake bed.  You will be fascinated by many of the 600 mutant vehicles which put the Max Max movie vehicles to shame.  Also gaze at the various temple projects that are built.  In fact a whole city is built and removed at the event.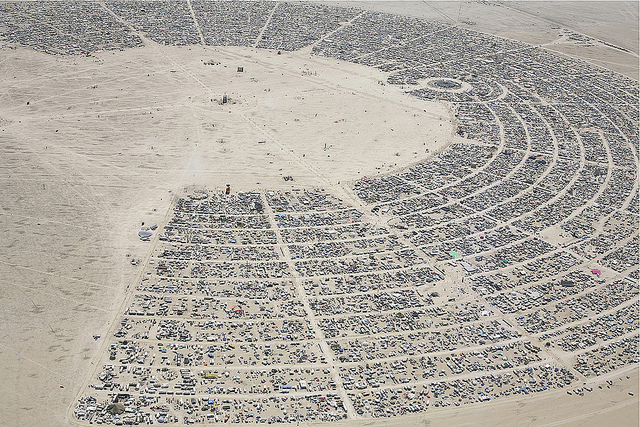 Burning Man has lots of self expression through art.  Whether it is sculptures, architecture, paintings, you will find it at this event.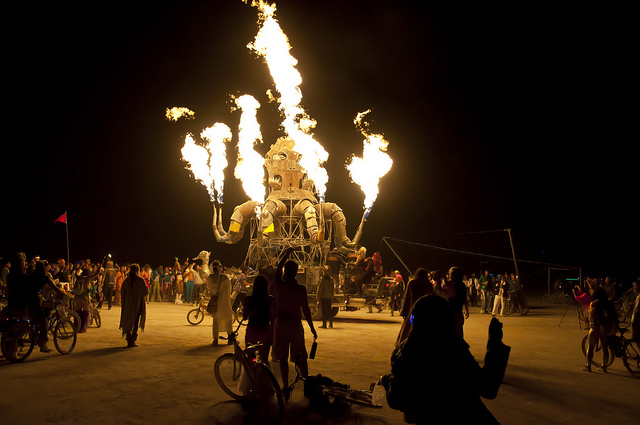 Do not miss the burning and bonfire events at Burning Man.  Especially you must see the 40 foot tall man burn.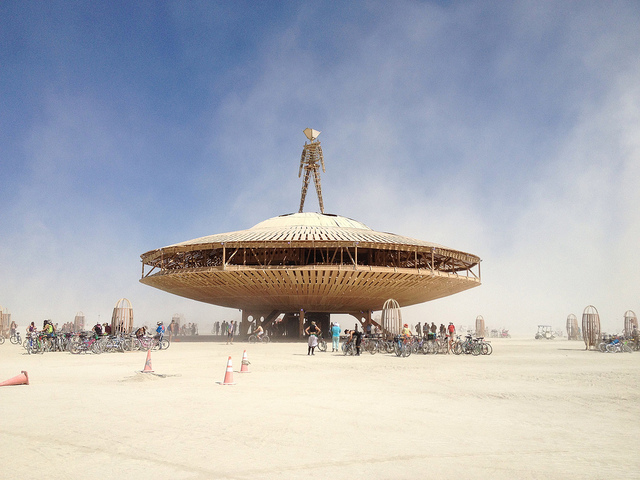 This space ship design is one of the many varying types of projects built on the dry desert lake bed.  Watch them build these mammoth buildings or watch as they show off their mutant autos.  Burning Man is just a whole lot of special creative people having a different kind of fun.  At the end the environment is returned to its pristine condition before everyone leaves.
Funtober keeps bringing you more fun things to do this fall.