Join Taylor Swift, Ryan Seacrest, Usher, One Direction and more in Las Vegas this September.
The MGM Grand is the 2014 home for the iHeartRadio Music Festival.  All the tickets sold out at prices ranging from $161 to $528 for the September 19th and 20th, 2014 dates.  Ryan Seacrest once again hosts this event with top music entertainers from around the world taking part in the two day event.
Biggest Names in Music Play iHeartRadio Music Festival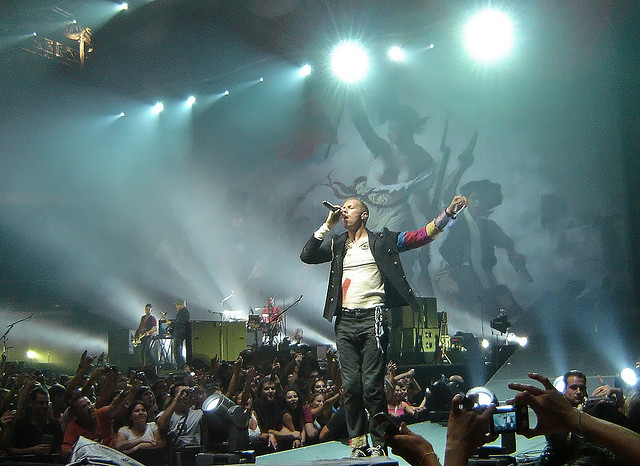 Friday iHeartRadio Headliners:

Taylor Swift is a true country music star who most regard as one of our biggest pop and rock stars.  Coldplay is a British rock band with members Chris Martin, Guy Berryman, Jonny Buckland, and Will Champion.  Their style is alternate rock.  Nicki Minaj is known to many as a judge on American Idol with Ryan Seacrest.  She is one of the hottest rap music singers and songwriters in the industry.
The Zac Brown Band is a folk band with members Zac Brown, Jimmy De Martini, John Driskell Hopkins, Chris Fryar, Coy Bowles, Clay Cook, and Daniel de los Reyes.  They have taken 10 singles to the top of Billboards country charts.  Usher is an American singer and songwriter who has sold more than 70 million records.  He crosses between R&B, pop, dance, and hip hop.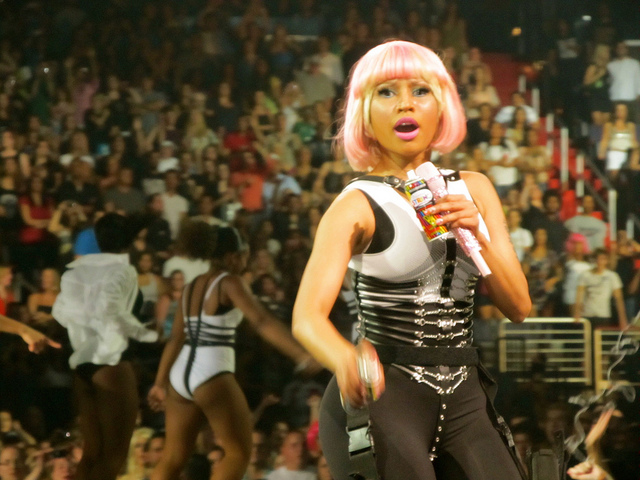 Motley Crue
are true heavy metal and hard rock music royalty.  One of the top ten best selling artists of all time their memebers are Nikki Sixx, Tommy Lee, Mick Mars, and Vince Neil. 
Ariana Grande
from Nickelodeon fame has made stardom as an R&B and pop singer. 
Steve Aoki
adds electric house, drum, and bass music to the nights acts.
The opening Friday act is Macy's Rising Star group Before You Exit.
Saturday iHeartRadio Headliners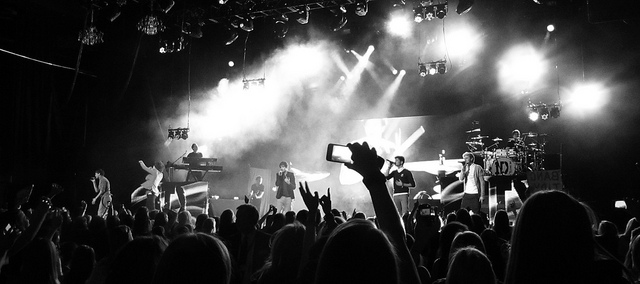 One Direction
from London England is the headline group for the night.  The popular pop rock boy band is one of 2014's hottest music acts. 
Lorde
from New Zealand continues with rock concerts around the world.  
Iggy Azalea
brings hip hop, rap,  and EDM to the nights stage.
Calvin Harris is best know for electro house and dance pop type music.  The Scottish entertainer is also the highest paid DJ in the world for his music mixes.  Eric Church gets us back to country music and Ed Sheeran brings folk music to the night.  The groups Train and Paramore also play Saturday night.
There are some other ways to hear the festivals music.  The iHeartRadio stations across the country will broadcast the event live.  The CW TV stations will also carry the night concerts live.  There is also an app available that allows you to hear the music all year long.
Tickets are still available for the iHeartRadio Music Festival Village.
Performing live September 20th on Saturday afternoon shows in the festival village are Iggy Azalea, Neon Trees, Kacy Musgraves, Childish Gambino, Magic, The Pretty Reckless, Nico & Vinz, and Lil Jon.
Win iHeartRadio Music Festival Tickets:
A number of partners and sponsors of iHeartRadio are having contests for tickets.  Check out the iHeartRadio page for information.
As a veteran of Las Vegas visits I can tell you that various casinos always find tickets for their high roller customers.  If you have a casino host you should contact your host immediately.  As they are arranging your September visit it would be a good time to have them get you these hard to get tickets.  Just my suggestion.
The entire event takes place at the MGM Garden Arena located at 3799 Las Vegas Boulevard South, Las Vegas.  The mammoth arena seats 16,000 people plus the arena floor.  It is best known for professional boxing matches with Mike Tyson, Floyd Mayweather, Oscar De La Hoya and many more.  It also has hosted WCW wrestling, Ultimate Fighting Championships, and the Billboard Music Awards show.
Here at Funtober we continue to bring you events and fun things to do as we countdown to Halloween.  We are at Day 96 of our countdown.  Check out our blog at Funtober.