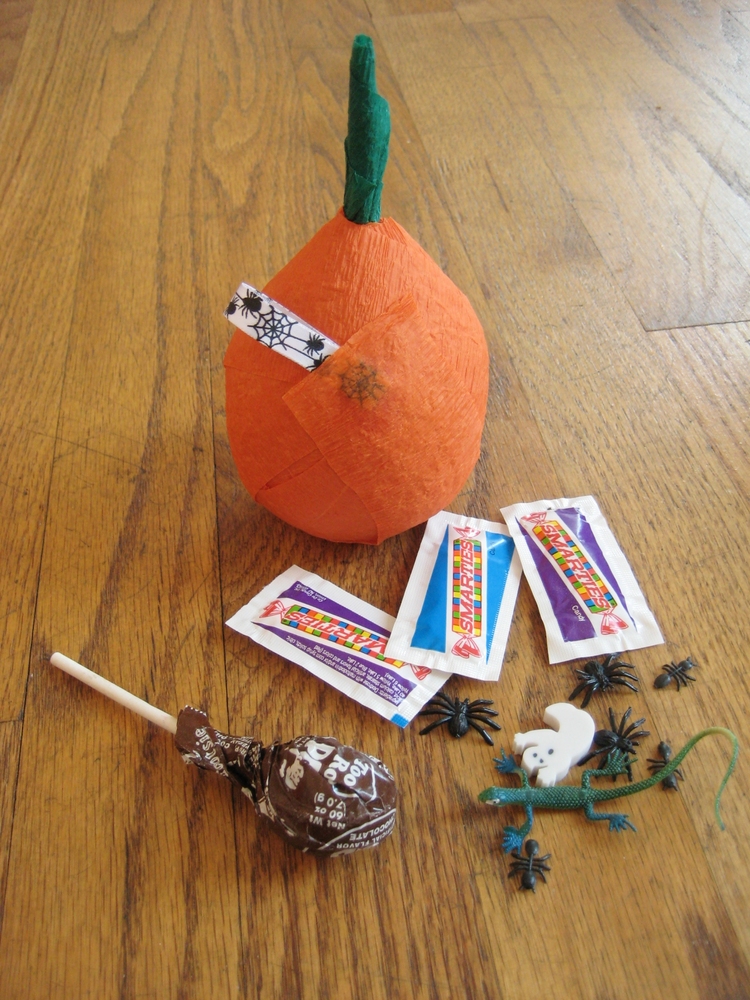 This cute paper pumpkin is wrapped full of all sorts of tricks and treats. It's a great way to occupy bored kids (or adults.) The recipient starts by pulling the ribbon tab and as they unroll the pumpkin bits of candy and creepy crawlies fall out!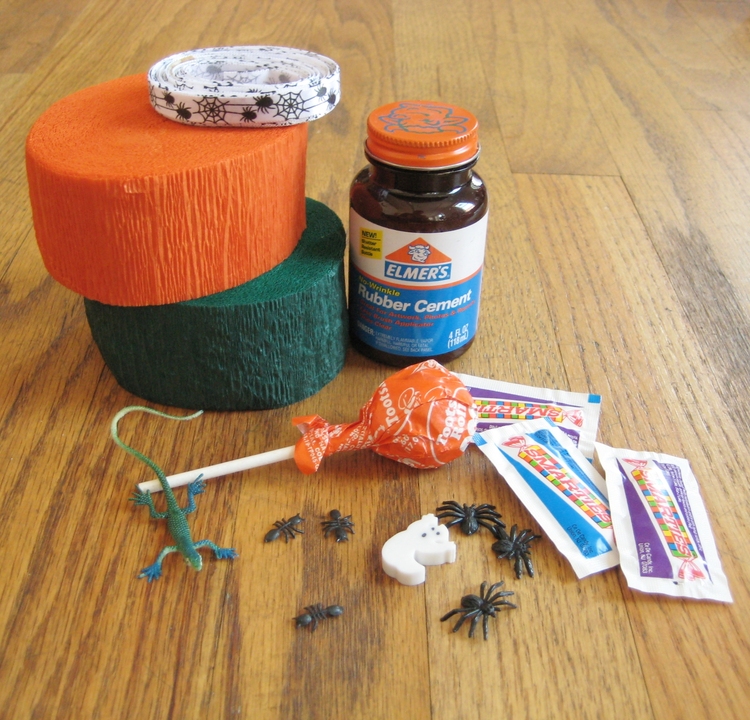 Supplies:
– 1 (81 foot) roll orange crepe paper streamers
– part of 1 (81 foot) roll green crepe paper streamers
– rubber cement
– decorative ribbon
– lollipop or other object to form a stem
– assortment of tricks and treats – candy, erasers, plastic bugs, etc
Check dollar stores for the streamers and fun little prizes to wrap into your favors. Each pumpkin will use 1 roll of orange crepe paper (more if you have lots of stuff) but you can probably make 6 or more stems from one roll of green.
Start by wrapping the lollipop with green crepe paper. You can use a dot of rubber cement to hold it in place at the start.

Then start wrapping it with the orange crepe paper. As you wrap, tuck in the tricks and treats.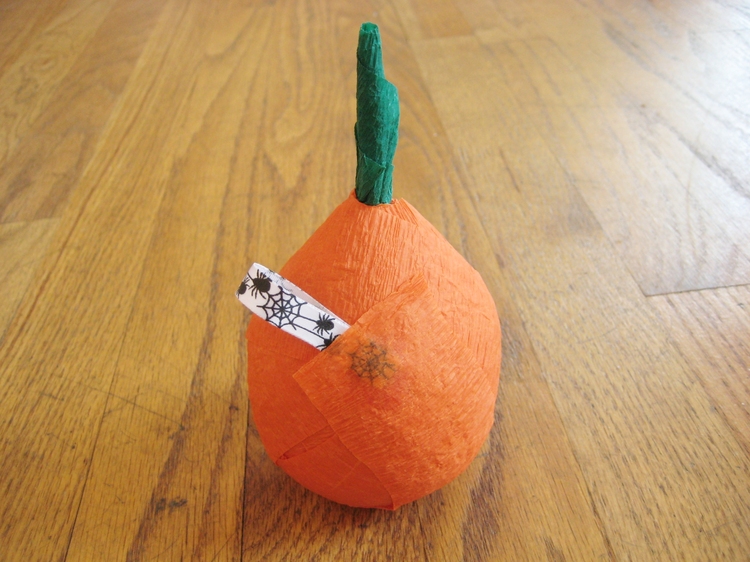 When you get everything wrapped up make a little pull tab from the decorative ribbon and glue it and the end of the streamer down with a bit more rubber cement. When the recipient is ready to unroll it the rubber cement will easily pull loose and they can start unwrapping from there.