Corn Mazes can make for lots of family fun.  Imagine it with me.  Your escape from the city on a beautiful, sunny, fall day in October to a nearby farm with your friends and family for some old fashioned fun in a corn field.
Americans have dreamed about walking through a corn field since the Field of Dreams in 1989.  But you don't have to go to Iowa to experience the pleasure.  There's almost assuredly a corn maze near you.
Corn Maze Directory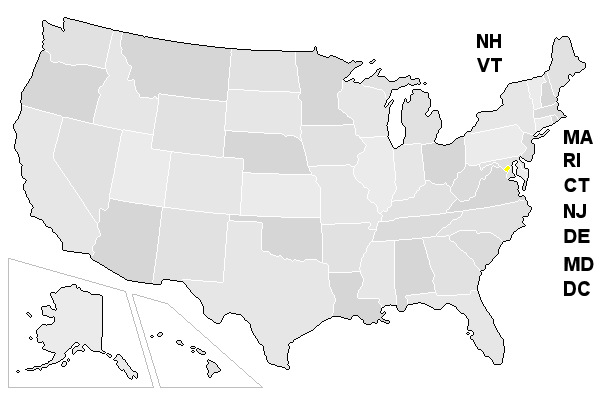 Why go to a corn maze?
It's unbelievably fun.  It's like an orienteering course without a compass and line of sight.  Definitely a quality bonding activity for families and groups.  Larger corn mazes often have bridges or overlooks that allow you to rise above the corn and enjoy the sight of corn as far as the eye can see.
Make it a competition.  Many corn mazes have locational checkpoints with different shaped paper punches to indicate that you reached every area.  Others have trivia questions throughout the maze where the right answer moves you through the maze faster.  Add a timed element and compete against other groups for top honors through the maze.
They can be scary.  One couple in October 2011 got endlessly lost in a corn maze and had to call 911! If you prefer a thrill, try a haunted corn maze at night.  When the sun goes down, you are sure to run into a few ghosts!  It is Halloween, after all.
Get educated.  This is both for your children and yourself.  What better way is there for you and your kids to understand where the food you eat comes from then to visit a local farm.  Want to learn first hand about organic farming and the farm to table movement?  Talk to the people at your local farm.
Support local farmers.  At many farms, corn mazes provide surplus cash to help them make it until the next spring.  Farming is a tough business.  Long hours and hard work go into it.  And one bad crop can destroy a farm.  Why not let them know that you care?
Besides.  The photographs of corn mazes from the air are so beautiful that it would be a shame not to support this artistic effort.  Generally, corn mazes have a theme.  Sometimes the theme is picked for its fun nature.  Other times the theme is selected to bring publicity to a cause.  The paths between the corn plants are cut to create the theme when looked at from over the corn field.  In 2011, for example, seven corn mazes around the country cut space exploration mazes in order to bring publicity to NASA.
Corn Maze Time
Funtober specializes in all of the fun things that happen in October.  And corn mazes are no exception.  Fields of corn are planted in the spring.  The maze is cut in the acreage over the summer and by October it is tall enough to make for a fun romp around.  If you want to get a jump on harvest activities, some corn mazes open in September.  I am hard at work at the directory of corn mazes.  We've also got a list of things to bring and  things to do if you are lost in a corn maze!
Interesting Articles About Corn Mazes
Crazy Maize: Designing Corn Labyrinths With Computers and GPS – Wired
Information for Farmers
I put together a short guide for farmers considering starting a corn maze. There's five sections.  First, it examines whether you should start a corn maze.  If you decide that you want to run a corn maze, you'll get information about running a corn maze, safety measures to institute, and marketing a corn maze.  Finally, there are a few concluding thoughts.
Latest Corn Maze Posts from the Funtober Blog