I started Funtober in part to give myself a great excuse to participate in more fall fun. I work way too hard not to take more breaks and enjoy life. Yesterday, I took a break from building Funtober to attend the Arden Fair in Delaware. But there was plenty that I thought you would be interested in seeing.
Started off the day with some bratwurst and beer but forget to take a picture of it for you. Then wandered around the craft vendors and antiques where I founded these super cute painted signs for only $10. If you want one, I grabbed her business card so that I could pass along her contact information.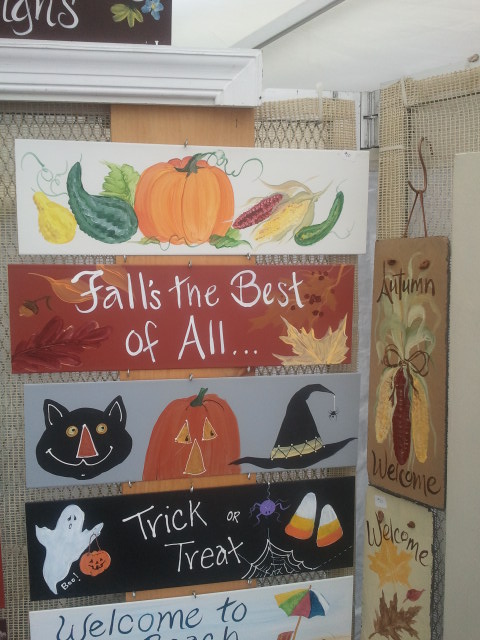 There was a lot of other Halloween merchandise for sale. Vintage Halloween postcards and decorations, a talking skeleton and plenty of pumpkin items. I'm going to be in serious trouble this October as I really wanted to buy all of it. I had to resist though as it wouldn't have been any fun to spend all day carrying it around.
Although it was a fairly nice day, it did turn out a bit hot after spending all day in the sun. But we cooled down with some shaved ice and found a vendor who was selling pumpkin ice cream. I was pretty disappointed that they were sold out of waffle cones but it was much easier to photograph with an ice cream cone that had a flat bottom.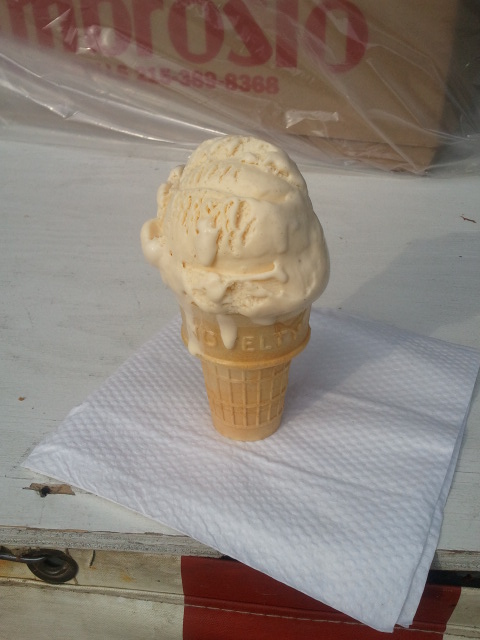 When we left, we stopped to check out the supply of oktoberfest and pumpkin beer. They had their shelves stocked with the fall seasonals so I picked up some to try: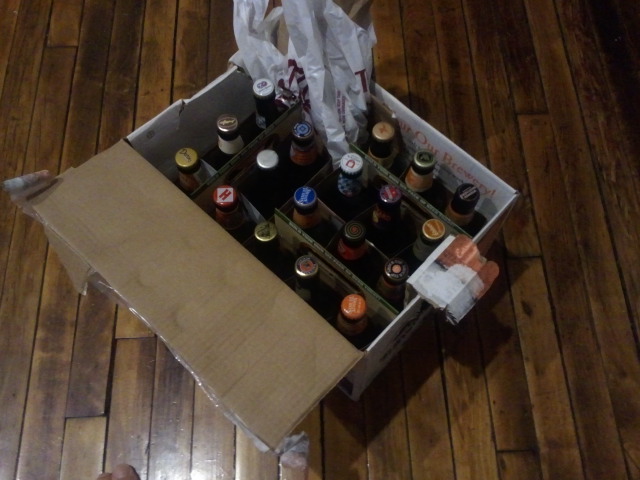 You'll get to see the reviews of them here as I drink them. Overall, it was a fun time and I'm starting to plan my schedule for October already!