Oktoberfest Tips From Jeremy Jones At Living The Dream
I was doing some research on an upcoming Oktoberfest post when I came across an article by Jeremy Jones titled "5 Honest Tips For Oktoberfest From Someone Who Has Actually Been".  Now I have visited more than a couple Oktoberfest celebrations in the USA.  But, I admit I have never been to Munich.  So Jeremy's post kind of caught my attention.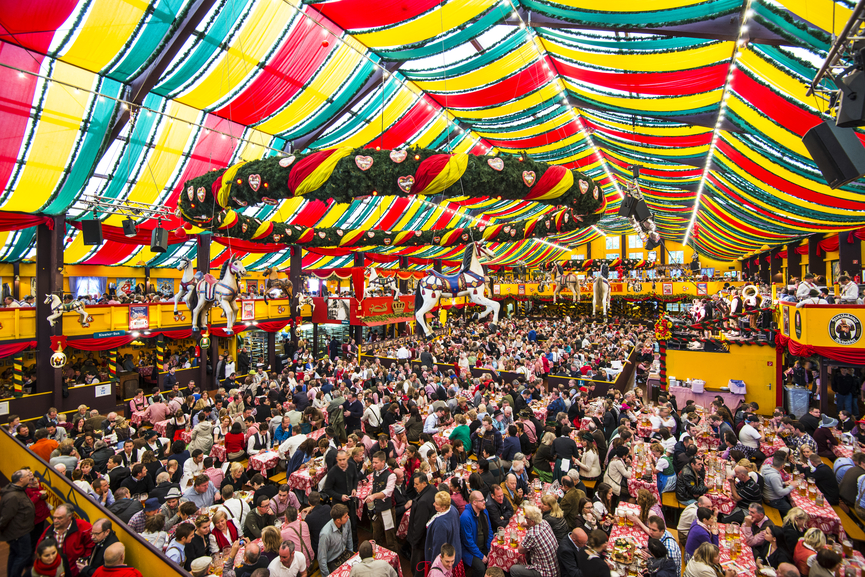 Now I am not going to cover all the points he makes such as
Plan To Spend Lots of Money
.  I will just let you read his post.  However what I found interesting was a little background on Jeremy.  He
founded his website Living the Dream back in 2008
.  He started planning a round the world trip and began blogging about his plans and preparation.  In late 2010 he took his dream 5 month trip around the world.  How many of us would love to take a few months off and just enjoy the world?
Now married, Angie and Jeremy travel the world together.  Jeremy has been to 61 countries and 21 states in his life.  In the last 18 months his totals include visiting 32 countries, taking 25,000 pictures, and traveling over 47,000 miles.  Since starting his blog in 2008 he has posted over 700 articles related to his travels.  He is certainly someone who knows about travel.
His adventures have taken him to the far corners of the globe.  How many people have been to the Mount Everest base camp in Nepal?  Botswana, Boliva, Bosnia, and Vietnam are on his list.  Of course he has seen the normal tourist sites in Germany, Italy, and France.
He has lost a passport, been robbed in Peru, and drank 49 bottles of wine.  In his spare time he has written a book "The Long Term Traveler's Guide: Going Longer, Cheaper, and Living Your Dream".  He also has a number of free tools available.
I highly recommend spending a few minutes checking out his blog Living the Dream.  I am putting him on our Funtober Favorites Website page and look forward to reading more about his travels.  Hope you enjoy it also.
Oh by the way, we have a few articles on Oktoberfest here at Funtober.  Check out some of our tips:
15 Tips To Enjoying Oktoberfest in Munich
Things To Do in Munich
Oktoberfest Beer From Munich Breweries