The 61st Annual Farmers National Bank Autumn Leaf Festival takes place in Clarion, Pennsylvania between September 20-28, 2014. The 9 day event will draw nearly 500,000 people to the small community about 100 miles northwest of Pittsburgh. (Check out this mash-up video of last years festival.)
How does such a small community as Clarion, Pennsylvania draw so many people to their festival? Because they make it so much fun with lots of contests, events, parades, rides, entertainment, and food. The whole region really gets behind this festival.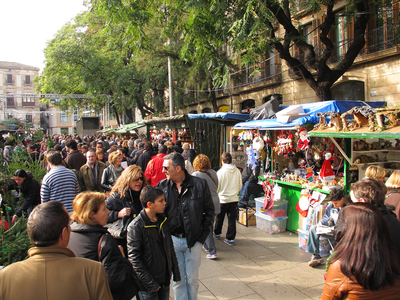 The Chamber of Commerce puts on this event with primary sponsor Farmers National Bank. Swank's Steel City Shows puts on carnival rides and amusements. Nearby Clarion University coordinates their Homecoming weekend and football game with this festival. Sign up to participate in the 10K run, the Clarion Psychiatric Center "Cornhole Tournament", or the Old Time Fiddler's Contest. Most events are free to watch with a small registration fee to participate.
Activities include the "Ram Up The Foodbanks", McDonald's Motorcycle Show, the Autorama Cruise In, and both the Kiddies Parade and the annual Tournament of Leaves parade. There is a Miss and Mr. Junior Teen and Miss and Mr. Teen ALF scholarship contest. Junior Olympics events are sponsored by PNC Bank.
Do not miss the Antique Tractor Show, Power Wheel Derby, or Cultural Nights.
The festival is held throughout the downtown Clarion, PA 16124 area.
Funtober continues with our Fall Things To Do As We Countdown To Halloween Day 146.