Disney, Cedar Point, Six Flags and more have wonderful kids sections in their theme parks. I thought we would take a look today at some amusement parks aimed specifically at kids this fall. My four favorites are Sesame Place, Nickelodeon Universe, LEGOLAND, and Holiday World.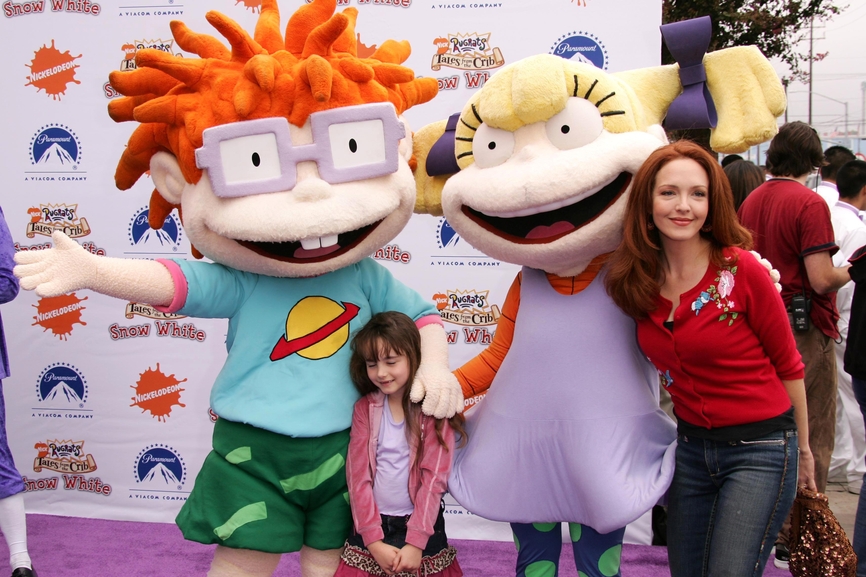 Our Funtober Favorite Kids Theme Parks
Nickelodeon Universe – 5000 Center Court, Bloomington, MN 55425
What do you get when you drop 7 acres of kids friendly fun into the middle of the world's largest shopping mall? You get Nickelodeon Universe at the Mall of America near Minneapolis, Minnesota. Meet the Nickelodeon characters SpongeBob, Pablo and Tyrone, Patrick, Dora, Squidward, Donnie, Leo, Raph, Mikey, Tuck, Linney, and more. This theme park is open every day but Christmas. They offer lots of shows and exciting rides. Try the Moose Mountain Adventure Golf, the Dutchman's Deck Ghostly Gangplank, Barnyard Hayride, Balloon Race, Big Rigs, Blue's Skidoo, Danny Phantom Ghost Zone, and Splat-O-Sphere plus two dozen other rides. Admission to Nickelodeon Universe is always free. They offer individual tickets for each ride or for $31.99 they have an all day ride pass.
Sesame Place – 100 Sesame Road, Langhome, PA 19047
Located in Langhome, Pennsylvania in a Philadelphia suburb is Sesame Place. A unique kids theme park open most days in September and October including their seasonal Halloween event "The Count's Halloween Spooktacular at Sesame Place" on weekends between September 20 – October 26, 2014. Sesame Place during the summer has both wet and dry rides. During the fall they only have dry rides plus plenty of show stopping entertainment. Do not miss Elmo the Musical, Let's Play Together, Elmo Rock's, and either the day or night versions of the Neighborhood Street Party Halloween Parade. Also meet all the Sesame characters especially during dining options such as Cookie's Country Breakfast, Breakfast with Elmo & Friends, and Big Bird's Backyard BBQ Dinner. Also eat at Elmo's Eatery, Cookie's Café, and Captain Ernie's Bistro. The park offers plenty of kid's rides including Blast Off, Smile With Me, Vapor Trail, Sunny Day Carousel, and more. During Halloween they open two mazes and a hayride plus most of the dry rides.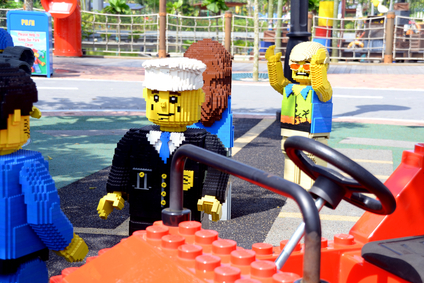 LEGOLAND California Resort – 1 LEGOLAND Drive, Carlsbad, CA 92008
LEGOLAND Florida Theme Park – 1 LEGOLAND Way, Winter Haven, FL.
Take the kids this fall to either of these LEGOLAND parks for lots of shows, rides, and family fun. See our post "Visit LEGOLAND Florida For October Halloween Fun" for more information.
Holiday World – 452 E. Christmas Blvd., Santa Claus, Indiana 47579
My personal favorite is Holiday World. It is truly a kids park in Santa Claus, Indiana but it also has a few great thrill rides for adults. See our post "Visit Holiday World Theme Park on Halloween Weekends In October" for more information. Their Happy Halloween Weekends theme event is outstanding between September 20 – October 26, 2014.

Hope you enjoyed our quick visit to kid's theme parks this fall. Continue following us as we continue our countdown to Halloween fun things to do Day 170 articles.