April showers bring May flowers. It's the only comfort that I can offer on a rainy morning in the northeast. Hopefully the showers will come to an end before the weekend and allow you to enjoy one of these ten festivals around the country.
New Orleans Jazz & Heritage Festival – New Orleans, LA – April 24-26 & 30 – May 3, 2015
A seven day event to promote the music, arts, culture and food of New Orleans and Louisiana. Musical entertainment will include dozens of artists including Elton John, Jimmy Buffett, The Who, Ed Sheeran, Pitbull, No Doubt, Keith Urban and Lenny Kravitz. Single day tickets for the event are $58 in advance and $70 at the gate. Children ages 2-10 are eligible for a child's ticket purchased at the gate for $5. Photo Credit.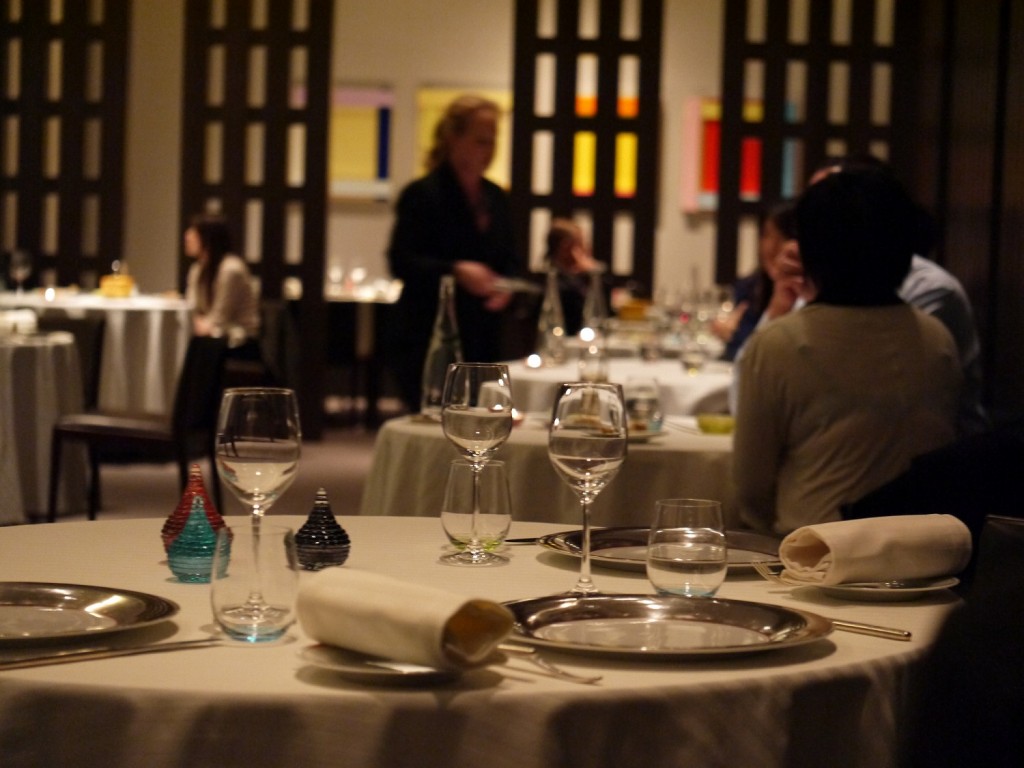 Vegas Uncork'd – Las Vegas, NV – April 23-26, 2015
USA Today readers just voted this Las Vegas event the best general food festival in the country. There's sixty chefs participating including Guy Savoy, Emeril Lagasse and Gordon Ramsey. Those who already scored tickets had their choice of 22 events ranging from a seafood extravaganza to a Hell's Kitchen dinner. But there are still limited tickets available to about half the events, including the Grand Tasting, the chefs of Wolfgang Puck, and a celebrity chef brunch featuring French food. Tickets are priced at between $110 and $330 per person. Photo Credit.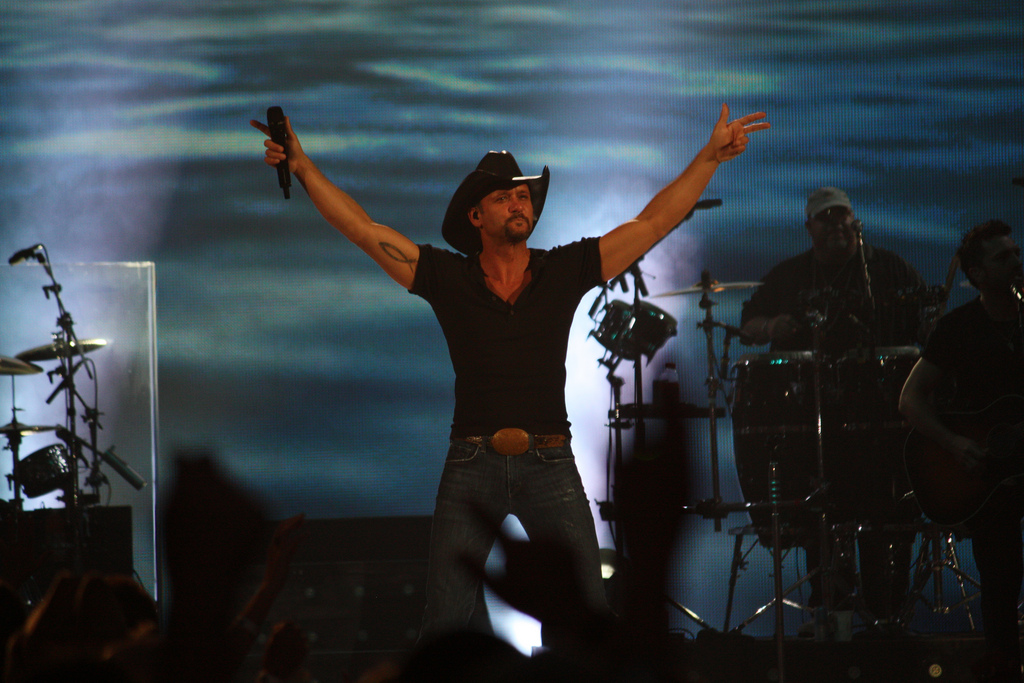 Stagecoach – Indio, CA – April 24-26, 2015
An outdoor country music festival in Indio featuring Tim McGraw, Blake Shelton and Miranda Lambert. More than 60 other musical acts will also take the stage. Other activities include the ferris wheel, honkytonk dance hall, half-pint hootenany for kids of all ages, and the Budweiser Clydesdales will make an appearance. General admission tickets are $269 and allow access to all three days. Photo Credit.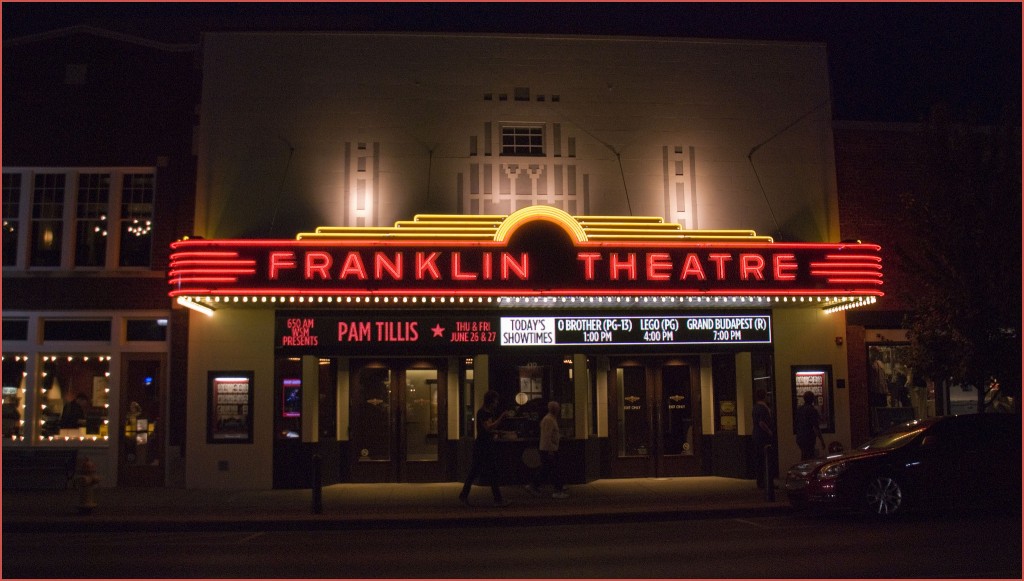 Main Street Festival – Franklin, TN – April 25-26, 2015
More than 130,000 are expected to attend this free two day street festival on Saturday and Sunday. Guests will enjoy three stages of musical entertainment, two carnivals, an international food court and more than 200 arts & crafts vendors. A shuttle service for adults ($1) and seniors/kids (50 cents) with free parking will be run by the Franklin Transit Authority. The event is held in historic downtown Franklin three miles west of Public Square. Photo Credit.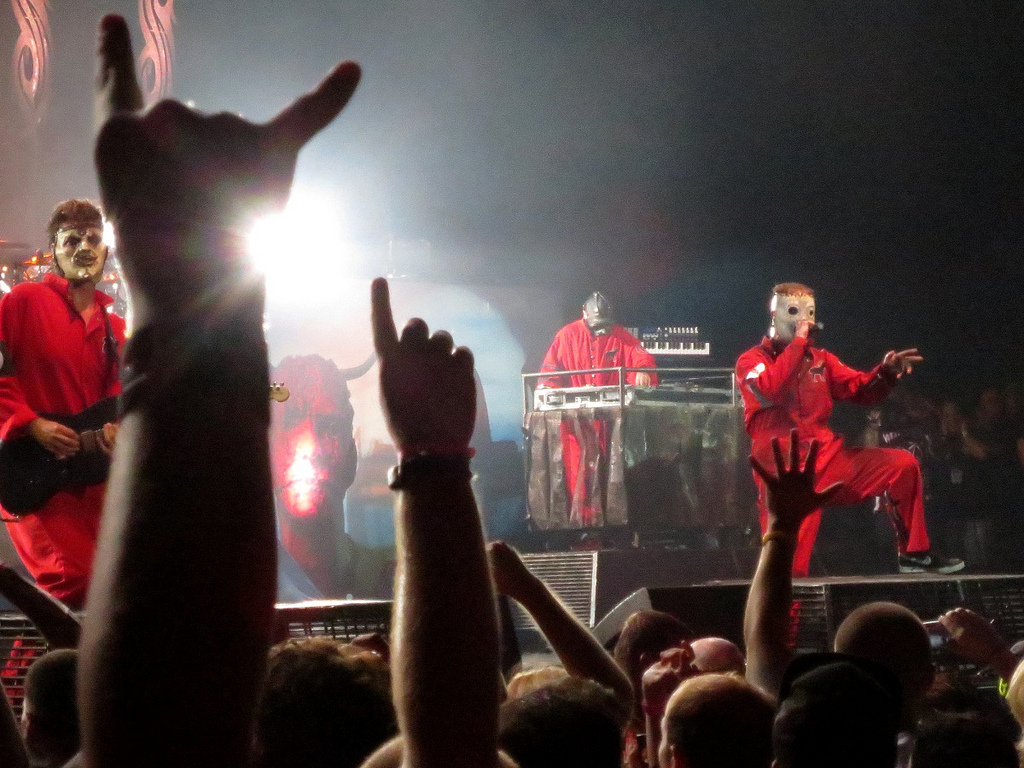 Welcome to Rockville Festival – Jacksonville, FL – April 25-26, 2015
This annual spring hard rock festival will be headlined by Korn, Slipknot, Godsmack and Slayer. More than 40 other musical acts will take the stage in Florida. Rock fans will also have access to Tequila World and the Jack Daniels Experience. Two day general admission tickets are $109.50. Single day tickets are $64.50. Photo Credit.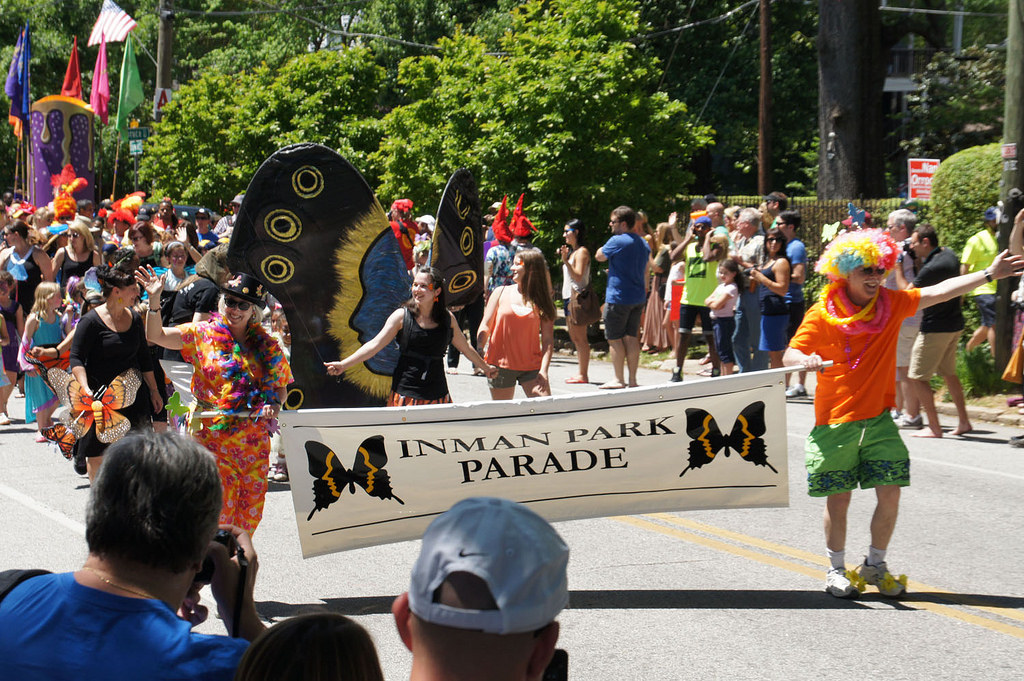 Inman Park Festival – Atlanta, GA – April 24-26, 2015
Inman Park is Atlanta's first planned suburban community, circa 1890, and there is an annual spring festival celebrating the history and charm of the area. The Atlanta Journal & Constitution called this parade with personality one of 10 must-do Atlanta experiences. Friday is the Tour of Homes, where you can enjoy a few of the more than 300 homes in various stages of restoration or renovation. There is a juried arts & crafts show with more than 150 artists and a Street Market with more than 250 vendors on Saturday and Sunday. Three stages of live music and a Kidzone in Springvale Park are just two of the other options for attendees besides the Saturday parade. Admission to all events, other than the home tour ($20), is free. Photo Credit.
Norfolk NATO Festival – Norfolk, VA – April 24-25, 2015
The event will start on Friday evening with the presentation of the flags of the 28 NATO Member Nations. Saturday morning is the 62nd annual Parade of Nations with more than 100 bands, floats and community organizations participating. Following the parade, head to Town Point Park for NATOFest, a European Street fair with international cuisine, craft beers, art and cultural performances. Don't forget to register onine to participate in the Strongman Stein Hoist or the Best Dressed Dachshund Contest. All events are free and open to the public. Photo Credit.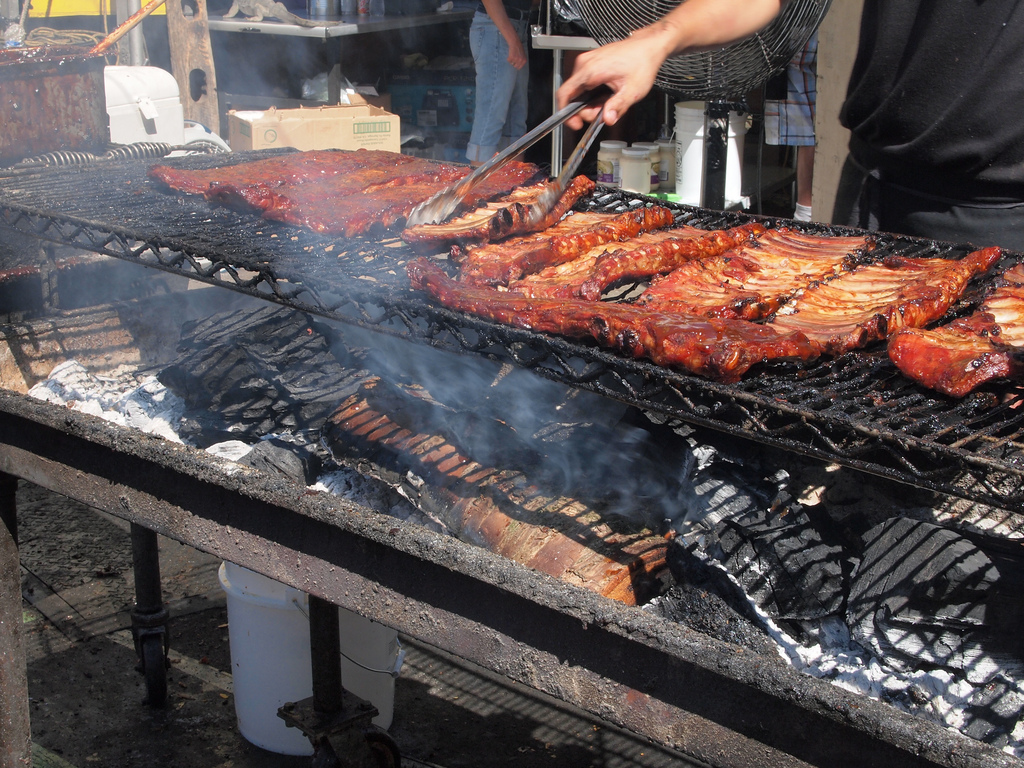 Rock 'n Ribs BBQ Festival – Springfield, MO – April 24-25, 2015
Eighty teams will compete in this Kansas City BBQ Society sanctioned event and thousands will enjoy the BBQ tasting that runs from 1-4 PM on Saturday. There's also two stages of live music, Texas Hold 'em poker tournament, motorcycle show and kids zone. Visit the Ozark Empire Fair Grounds this Friday (ages 21+ only) or Saturday (open to all ages). Tickets are $8 in advance or $10 at the gate. The event is free for kids 12 and under. Profits are split between seven charities. Photo Credit.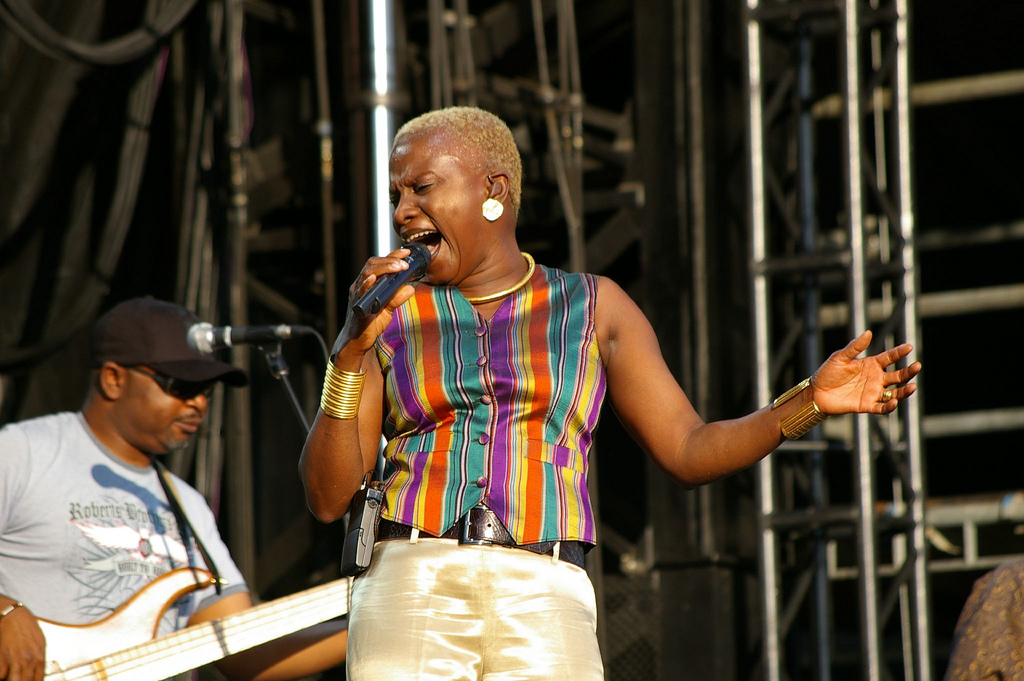 Festival International de Louisiane – Lafayette, LA – April 22-26, 2015
A free 5-day music and arts festival held in downtown Lafayette that has been held annually since 1986. Dozens of international artists including Grammy Award-winning singer-songwriter Angelique Kidjo will take the stage. Photo Credit.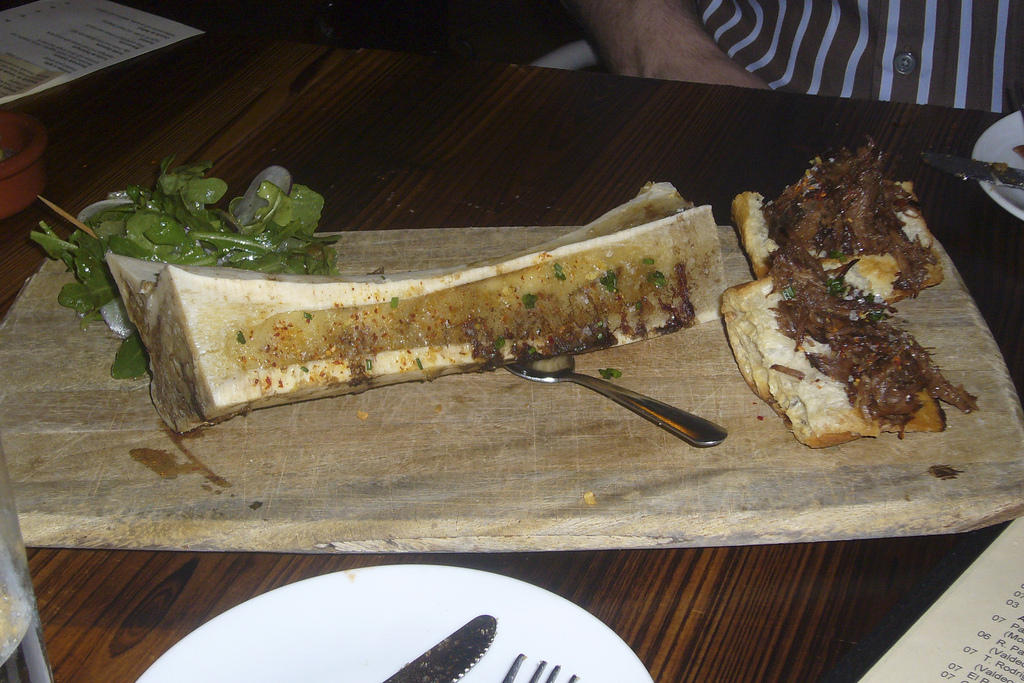 Austin Food & Wine Festival – Austin, TX – April 24-26, 2015
Austin invites you to eat, drink and be merry this weekend at Auditorium Shores and Republic State Park while you taste the morsels prepared by the more than 50 chefs attending. The only ticket remaining is the Weekender Pass, which provides access to over 40 culinary demos, beer, wine and cocktail tasting sessions, plus Fire Pit access on Saturday and Sunday. The Weekender Pass also allows you to enter the H-E-B Grand Tasting Pavilion with 100+ food, wine and beverage exhibitors. Photo Credit.
Stay dry this week – May is almost here!