We have been updating information on local Oktoberfest events around the USA. Our list now includes these five inaugural Oktoberfest celebrations in Kent, El Paso, Madison, Crystal Lake, and Springfield. All sound like lots of fun. Check out our state by state listing of Oktoberfest events in the US.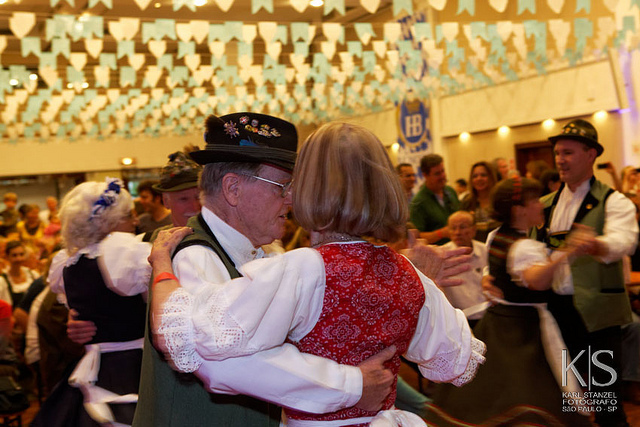 Sertoma Hosts Springfield Missouri Oktoberfest event September 19-20
The Sertoma group helps fund the Boys & Girls Clubs of Springfield and the Child Advocacy Center. This year they are hosting their first annual Oktoberfest at the Ozark Empire Fairgrounds, 3001 N. Grant Springfield, MO 65807. The entry fee is $5. They offer live bands, beer, food, an Alpine Man Cave, a 5k Run-Walk, and Alpine Goodwill Games.
They have put together a great group of sponsors including Miller Lite, Blue Moon, Mother's Brewing, Leinenkugel's Oktoberfest, Schlafly Beer, HyVee, Allegiant, Tropicana, and many more. Springfield is located in the southern part of Missouri and is the third largest city in the state.
Raue Center for the Arts brings Oktoberfest to Crystal Lake Illinois September 26-27
Raue Center is dedicated to bringing the arts to the people of Crystal Lake. They have remodeled and provided 12 years of entertainment to the community. This year they are hosting their first annual Oktoberfest event in the downtown area. They are located at their 750 seat historical theatre at 26 N. Williams St., Crystal Lake, Illnois. The Oktoberfest will be held downtown under the giant tent at University Center, 100 South Main Street. The fun begins on Friday, September 26th at 4:00 pm and continues on Saturday, September 27th from 2:00 pm until 12:00 am.
Besides the beer garden, they feature the traditional arts and culture. This is a kid friendly event with a Kinderfest attraction having traditional food, music and kids activities.
Main Street Kent Presents Oktoberfest October 4th in Kent Ohio
Kent Ohio is about 20 miles from both Akron and Cleveland. It is the home town to Kent State University. This is what you would call a traditional Midwest college town. The business association Main Street Kent has teamed with the giant beer and wine distributor House of LaRose to put on the first-ever Oktoberfest. They are closing off the street and having the event on October 4, 2014 on Franklin street between W. Main and Erie Street. The fun starts at noon.
More information is coming but expect them to have lots of beer, games, live entertainment, music, and of course Oktoberfest type foods. This should be a popular party with the local college kids. Ohio does allow under 21 beer drinking.
The House of LaRose is a family business started in the 1920's that today is the distributor for Anheuser-Busch InBev, Corona, Mike's Hard Lemonade, Goose Island, Yuengling, Dads Root Beer and lots more wine, beers, and waters.
Authentic El Paso Oktoberfest Scheduled September 12th-14th
Howl at the Moon Promotions has partnered with the El Paso Sports Commission to put on this inaugural Oktoberfest at the El Paso County Coliseum. What makes this so special? They are importing authentic Paulaner Wiesn all the way from Munich with genuine German beer steins for this event. Souvenirs, traditional food, and Oktoberfest music are they key ingredients for a real type Oktoberfest.
Sausage Beer Polka At Inaugural Isthmus Wurst Oktoberfest September 12th
Madison Wisconson comes alive on September 12th, 2014 at the all new Central Park with their first Isthmus Wurst Oktoberfest. The $25 ticket includes entry and sampling of locally made sausage, German foods, music and polka dancing to the happy Schnapps Combo and The Strawberry Jam Band. Leinenkugel's, Big Eddy, Pilsner Urguell, and Blue Moon are the primary brews.
Local restaurants are teaming up to bring fantastic food choices to this event. Sample foods from Stalzy's Deli, Conscious Carnivore, Essen Haus, SA Braai, Wenzel's Farm and others.