I noticed something strange about my blog results when I went to Google Blog Search today. It is displaying the url for a completely different page of my website below the title of my blog post.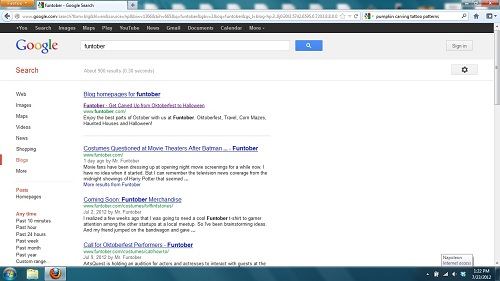 The post on Funtober merchandise doesn't have anything to do with Flintstones costumes.  And the post on Oktoberfest performers doesn't deal with how to make a cat costume.  Here's the closeup:
My first thought when I saw these results was that I had been hacked. But my feed looked normal. And a quick search of the standard Google search restults displayed the appropriate titles and urls to pages. So I decided to search for another blog on Google Blog Search.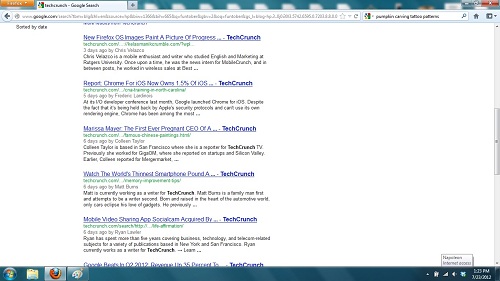 As you can see, the results for Techcrunch are mixed up also. Something makes me suspect that the ending of the url for the Marissa Meyer article on Techcrunch isn't famous-chinese-paintings.html.
And my search for the Marissa Meyer article confirms that. It comes up normal in the standard google search results.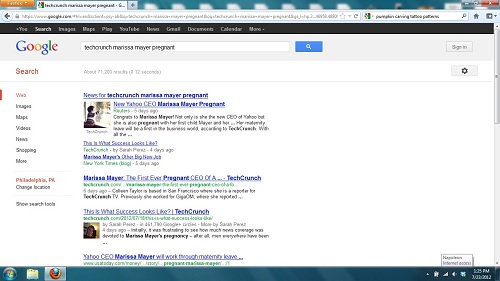 Whew. It's not me. It's just Google. Oops!