I know that you can't wait to visit a haunted house this Fall.  If you are itching for a haunted house adventure this summer, but can't make it to the traveling haunted house science exhibit, here is a free alternative (through July 2nd):
Xbox recently launched a new dashboard feature called Kinect Central which highlights games, deals and free demos for those with the Kinect peripheral.  As part of the launch of Kinect Central, Xbox is offering a free download of the haunted house adventure, Haunt, through July 2nd.  It is accessed through the console dashboard.
Haunt allows you to explore a haunted house that hasn't been visited by humans in a generation.  It utilizes Kinect for Xbox to track your movement through the haunted house.  It has fairly good reviews on Metacritic, scoring 70 out of 100.
Get your copy today before the promotion is over!  I guess that I'm going to have to dedicate a section of Funtober to games.  This is the third one that I've covered this summer – you can read my post about Oktoberfest Manager and Shoot the Zombirds here.  And there's also a game for Wii called Haunted House which I feel compelled to mention right now: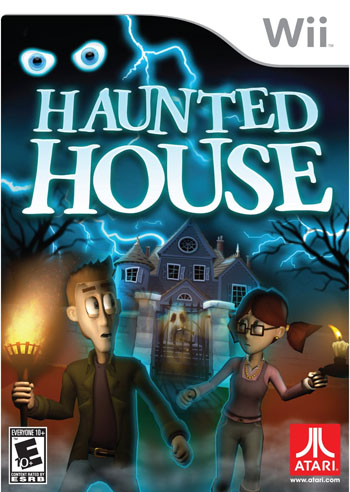 I will put it on my list of sections to work on!