Amazon Prime Day 2020 GoPro Deals
Find GoPro deals on Amazon Prime Day 2020 to score a GoPro Hero 5 or Max on sale. Use your Prime membership to score big savings on GoPro action cameras from America's top online retail bookstore. We have the best Prime Day GoPro prices for 2020 posted here.
Click here for all of the Amazon Prime Day deals currently available.
GoPro Deals in 2018:
GoPro Hero Session – $99 (save 33%)
GoPro Hero Session 8.0 MP (Certified Refurbished) – 99.99 (save $30 with checkout coupon)
GoPro HERO Session (Certified Refurbished – $97.95 (save 11%)
GoPro Hero+ (WiFi enabled) (Certified Refurbished – $124.95
GoPro Hero 4 Silver (Certified Refurbished) – $149.99
Other Action Camera Deals
Yi Discovery Action Camera 4K Sports Cam – $46.71 (after 22% off checkout extra coupon)
ThiEYE T5 Edge 4K Action Camera – Starts at 3:09 PM Eastern
AKASO V50 Pro Native 4K/30fps 20MP WiFi Action Camera – Starts at 3:34 PM Eastern – $95.99 (20% off)
AKASO Brave 4.4K 20MP Wifi Action Camera – Starts at 3:54 PM Eastern – $71.59 (20% off)
AKASO Brave 5.4K Touchscreen Waterproof WIFI Action Camera – Starts at 5:44 PM Eastern – $79.99 (20% off)
Action Camera WeyTy X65 4K 30m Underwater Camera 16MP – Starts at 7:24 PM Eastern – $34.29 (31% off)
YI 4K+ and Action Gimbal – Starts at 7:24 PM Eastern – $143.99
Action Camera, ZONKO 4K Ultra HD WIFI Sports Camera, 12MP – Starts at 8:04 PM Eastern – $39.99 (44% off)
AKASO EK7000 4K WIFI Sports Action Camera Ultra HD – Starts at 8:09 PM Eastern – $43.32 (33% off)
APEMAN Action Camera 4K 20MP – Starts at 3:24 AM Eastern
EKEN H9s Action Camera Live Streaming 4K – Starts at 4:34 AM Eastern
GJT GP1R Action Camera 4K Sports WiFi Camera
WiMiUS L1 Sport Action Camera
Accessory kits
ZOOKI Accessory Kit for GoPro – $11.63 (save 32%) 4.3/5 stars (91% claimed)
We expect there will be some great action cameras deals on GoPros during this summer sale kicking off the back to school shopping season. Expect to find savings to rival the deals offered by the top retailers during the Thanksgiving weekend from last year, which included pricing in the range of $350-499 along with a $50-75 gift card to spend at the store later.
Here are the models that we will followed in 2018:
GoPro Fusion: Released in 2018 to capture the action from every angle with a GoPro 360 degree camera (their first!). Create immersive VR experiences in stunning 5.2K video or simplify it to still images to share from your smart phone. Smooth video, spherical surround sound, voice commands and ready to go anywhere (waterproof down to 16ft but stitch lines will be visible in spherical content under water). If they are looking to make a splash this summer with their new product, you can expect they will be launching great Prime Day GoPro Fusion deals!
GoPro Hero (2018): The new $199.99 model called the Hero is a budget friendly, entry-level camera with many of the same capabilities of the more expensive, advanced models. Highly affordable but you make some quality sacrifices (only 1080p video vs 4K on the Hero 6). It's hard to expect huge discounts from such a low starting
GoPro Hero6 – Last year's GoPro released into stores in October 2017. This is the flagship model from the Hero series and sold well last year during Black Friday.
GoPro Hero5 Black – A 2-inch touchscreen and 12 megapixel sensor are the highlights of the top of the line GoPro from 2016. It generally has more option and shoots higher maximum frame rates at the same resolution as the Hero5 Session. The Hero5 Session, for example, cannot shoot 4k in the widest SuperView mode. This GoPro also has a GPS system to geotag your photos. The Hero5 Black is also waterproof (to 33 feet) without a case, an improvement over the Hero 4.
Hero5 Session – The Hero 5 Session is a compact, waterproof (to 33 feet) action camera with a 10 MP sensor.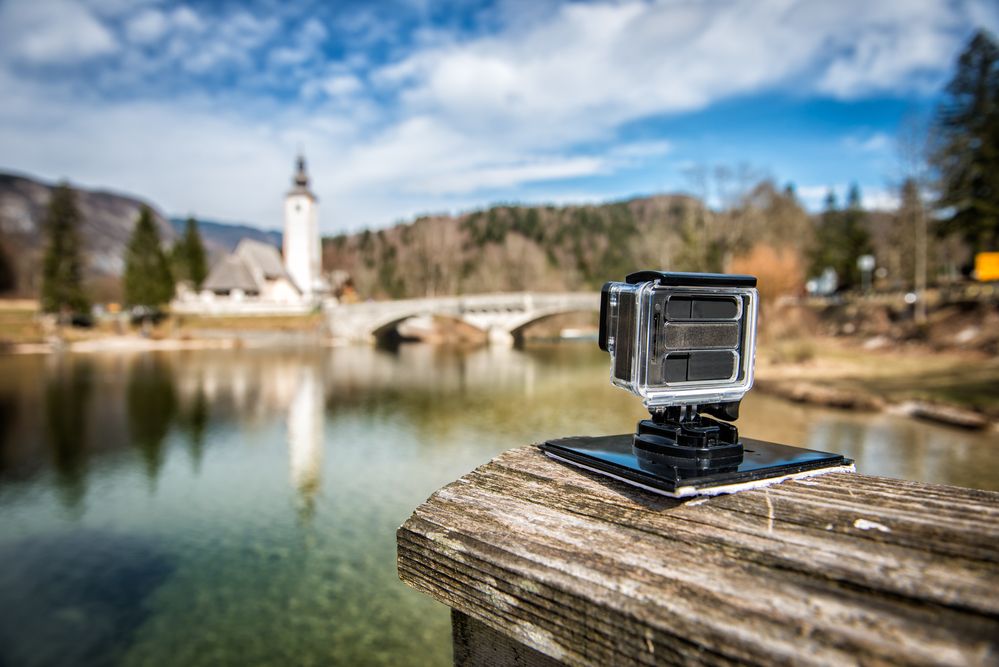 Prime Day has become one of the biggest shopping days of the year with Amazon.com offering discounts as high as Black Friday and Cyber Monday. If you don't have an Amazon prime membership, you can usually pick one up at a discount to the regular price around Prime Day. However, you won't be able to enjoy fast shipping on a large selection of Amazon and third-party sellers if you wait.
There are still a few months until Amazon starts announcing the sales that it will offer on individual items like the GoPro camera. Given the success of Amazon's biggest summer deals to kick off the back to school ad season, many manufacturers and retailers will probably offer their own special prices as well. We hope you will return closer to the event when we have posted the best deals here.
See you again during Amazon Prime Day 2020 for the biggest GoPro sale offered to Prime shoppers!
Last Major Update: July 3, 2020