Have I mentioned that I am going to be a grandfather this October? It got me to thinking about fun things to do with kids that really make a lasting lifelong memory for them. Most will take a little planning and can be done in a weekend. Most require at least a modest amount of money. The real factor here is will your kids remember this event for years into the future. These are the kinds of things they will say "I've been there", "I saw that", "It was so much fun", "I want to go back there again". They will have fond memories every time the place or event is played on television, shown in movies, or mentioned by their friends for the rest of their lives.
Spend A Fall Weekend In NYC – See Times Square.
Nearly 30 million people visit Times Square in New York City every year. The city is one of a kind and kids will love the many shops in Times Square. Also do not miss the Empire State Building, Central Park, the Today Show, the NBC tour at Rockefeller Square, the Statue of Liberty and more than a hundred other attractions.
Go To "Ooh Ah Point" on the South Kaibab Trail – Grand Canyon.
Whether you see the Grand Canyon from the north or south rim your trip to Arizona will be unforgettable.
See an Air Show Featuring The Blue Angels or Red Bull Air Races.
Take the family to an air show or air race. Red Bull has air races at the Las Vegas Motor Speedway and Texas Motor Speedway. The Blue Angels appear nearly every weekend somewhere in the country. Your kids will remember seeing these shows the rest of their lives.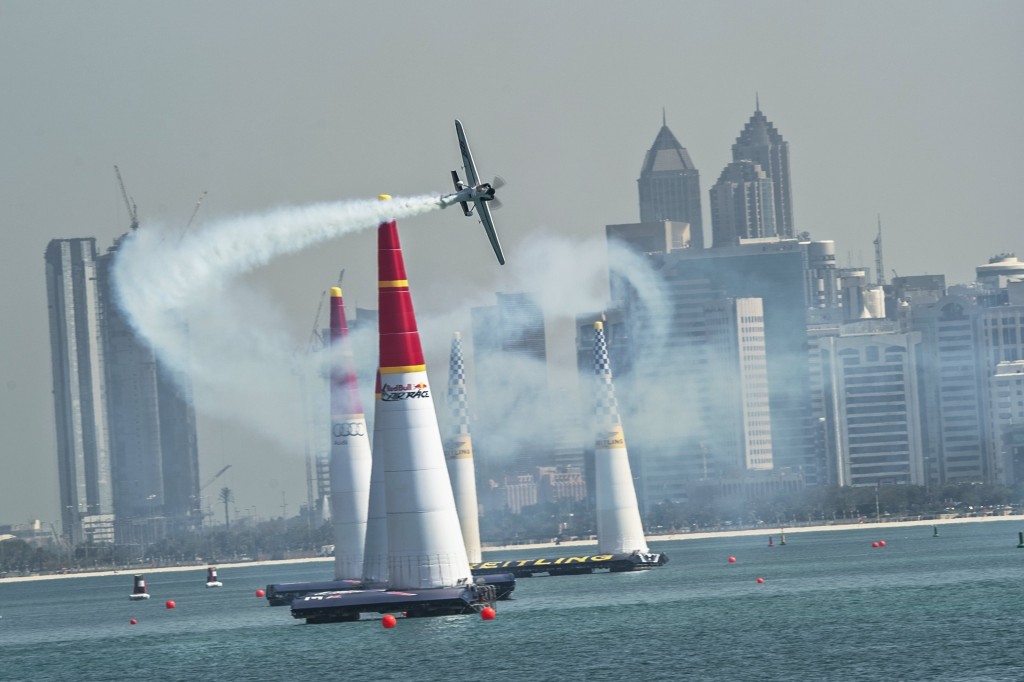 Go To A Major College Football Game.
The largest football stadiums seat more than 100,000 fans. Michigan, Penn State, Alabama, Ohio State, Texas, and Tennessee have the largest stadiums. It's not just a football game but an entire on campus experience. Nothing quite like the sounds, sights, pageantry, and traditions associated with college football. Take the kids to one of the big games on Saturday in the fall. Even non game fans will love the event.
Take a Picture At Mount Rushmore.
South Dakota has one of the modern wonders in Mount Rushmore. Hard to believe Washington, Jefferson, Roosevelt, and Lincoln were carved into the side of this mountain. The kids will love the pictures.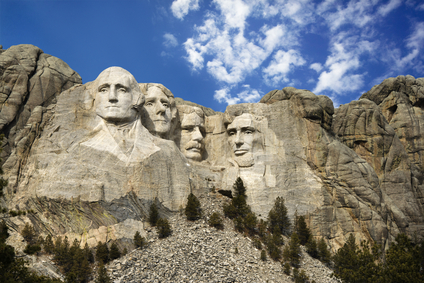 Spend a Fall Weekend in Philadelphia – See Independence Hall.
Our American heritage is such an interesting story I hope you will take the family to visit Independence Hall in Philadelphia. The city has the Liberty Bell, Constitution Center, Ben Franklin's grave, the Betsy Ross house, and a hundred other popular tourist attractions. Also read "Best Time To Visit Philadelphia".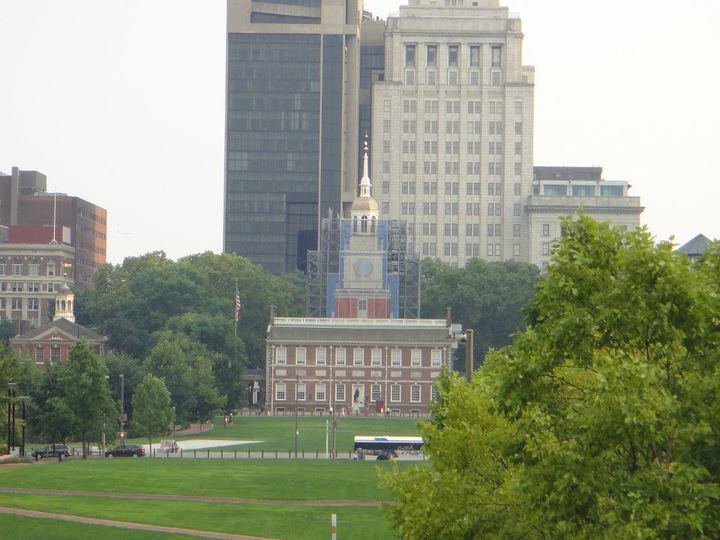 See A Baseball Game at Yankee Stadium, Fenway Park, or Wrigley Field.
Even non baseball fans will love the history involved with these fine stadiums. Boston's Fenway Park is the oldest baseball stadium in the country. Do not miss the Cubs at Chicago's Wrigley Field. While the new Yankee Stadium is only a couple years old the Yankee's are baseball's most successful franchise. The kids will always remember a night at Yankee Stadium.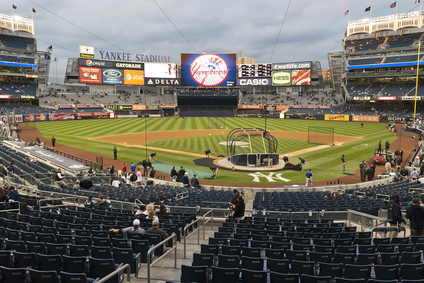 See Niagara Falls At Night.
Niagara Falls leaves such a powerful impression on first time visitors. Take the tours beneath the falls and do not miss the boat tours below the falls. I recommend getting your passports early so you can see the falls at night from the Canadian side. Either way after more than 30 trips to Niagara I still love to see these falls.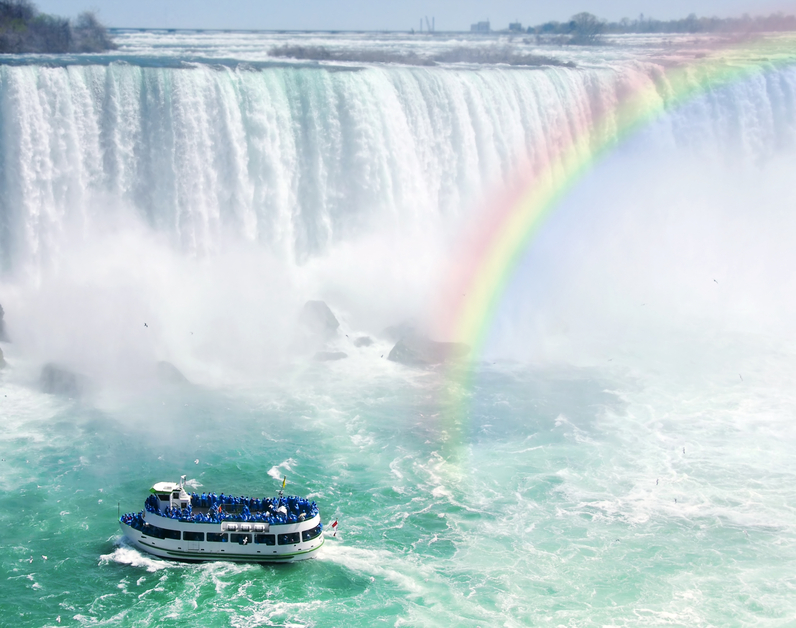 Visit Mammoth Cave or Carlsbad Caverns.
Nothing quite like the underground caves in Kentucky's Mammoth Cave or New Mexico's Carlsbad Caverns.
Spend a Fall Weekend in Washington DC – National Mall.
The heart of our government sits on the National Mall in Washington, D.C. Take the kids to see the White House, Congress, Lincoln and Jefferson Memorials, any of the Smithsonian museums, or the Washington Monument. Everyone remembers when they first saw Washington DC.
Spend a Fall Weekend in Chicago – The Magnificent Mile.
The Magnificent Mile features spectacular hotels, retail shops, restaurants, museums, aquarium, restaurants, and Chicago's park along the lake. Always lots of festivals, fireworks and fun in Chicago.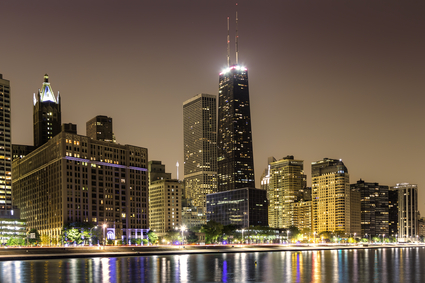 Go To A Theme Park – Disney, Universal, Six Flags, Cedar Fair, Sea World.
There are so many amusement parks across the country. Take the kids to any of these spectacular parks this fall. They all have special events during the Halloween season. Whether you go day or night be sure to take lots of pictures and videos.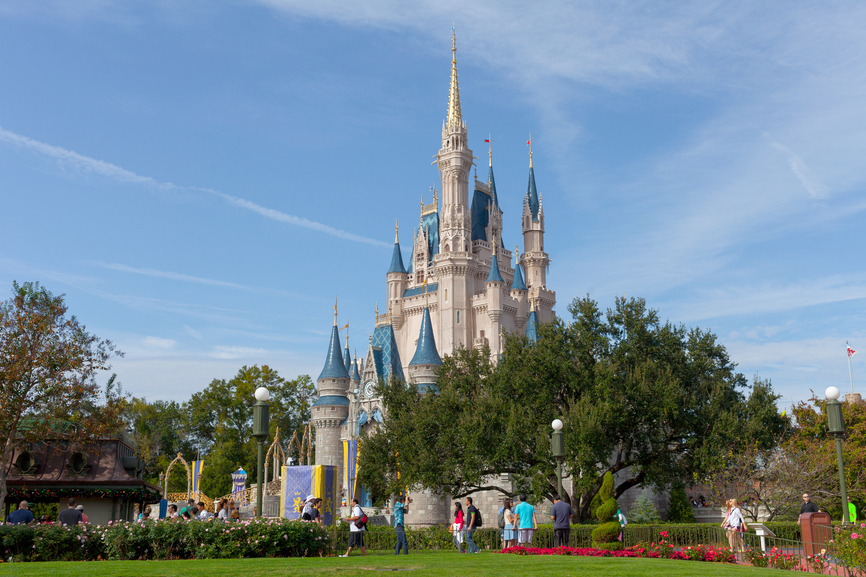 Visit Las Vegas – See The Fountains At Bellagio.
If you can stay out of the casino and clubs then it is okay to take the kids to Las Vegas. The Fountains at Bellagio are breathtaking. Vegas has great shows, entertainment, roller coasters, and outdoor views especially at night. Spend a couple of days and drive out to Boulder Dam or Red Rock Canyon. Looking for more then read my 8 Top Las Vegas Events and Festivals For Fall Fun In Sin City.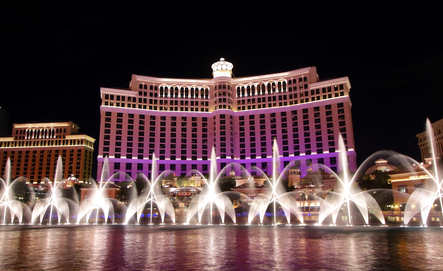 Walk The Waikiki Beach in Hawaii – Take Pictures At Dusk.
It might cost a little more time and money but who can argue with taking a vacation in Hawaii.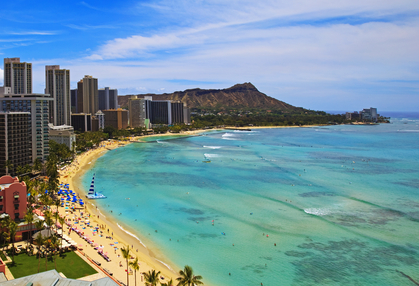 Visit a Local Corn Maze, Pumpkin Patch, Festival, Cider Mill.
Funtober is known for having the most complete list of fall fun activities on the Internet. Try one of our corn mazes, Oktoberfest, festivals, and pumpkin patches for fun things to do with your kids. These are generally priced right so you can create a family traditions and attend every year. The kids will look forward to the fun each fall.
Spend A Fall Weekend in Los Angeles, San Francisco, Boston.
I listed New York, Washington DC, Chicago, and Philadelphia. I also recommend the many tourist attractions in Los Angeles, San Francisco, and Boston. These cities have some of the best events and attractions in the country. Look at our state pages here at Funtober to find fun things to do in these big cities this fall.