Corn mazes have started to release aerial photos of their 2013 corn maze designs. We just started updating our corn maze directory to include information about where you will be getting lost this year.
There's a few farms that have already opened their corn maze. But for those of you that can't wait to do a corn maze in fall, here's six fun, challenging and unique corn maze designs for you to look forward to enjoying.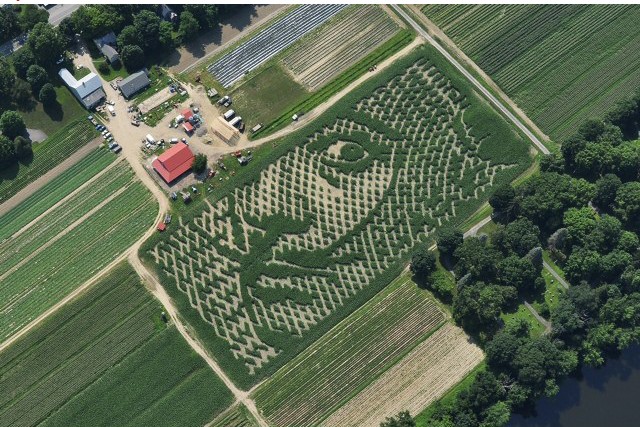 The Dali-rama! – Mike's Maze – Sunderland, MA
Salvador Dali was one of the first painters that I could immediately recognize his or her works as a child. So I'm thrilled to see this clever eight acre corn maze cut into Mike's Maze at Warner Farm. Looking for more Dali? Check out The Persistence of Memory, located in the Museum of Modern Art in NYC, which is one of his best known works.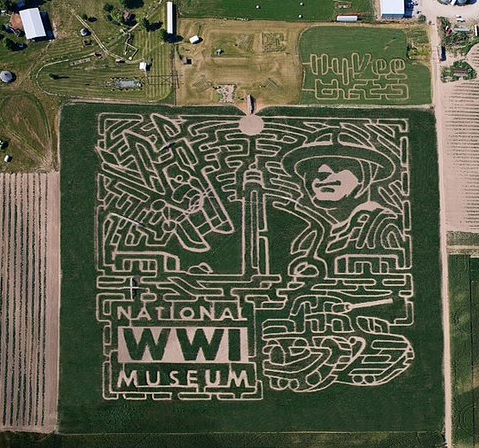 National WWI Museum – Liberty Corn Maze – Liberty, Missouri
Kansas City erected the Liberty Memorial to honor the men and women who served in World War I in 1926. In 2006, they opened the National World War I Museum under the Liberty Memorial. The design is composed of four large mazes for you to complete in Liberty, Missouri.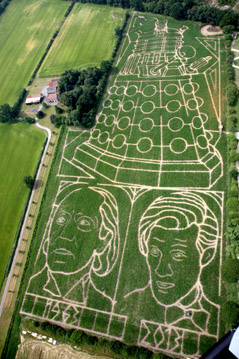 Doctor Who – York Maze – England
We haven't begun indexing English corn mazes yet. But I was sent this photo a few weeks ago when it made national news. It's too good to not share. The show hasn't made its way on to my regular tv lineup yet. But it is on Amazon Prime so I'm thinking about catching up. We MIGHT be selling a few Doctor Who costume options this October.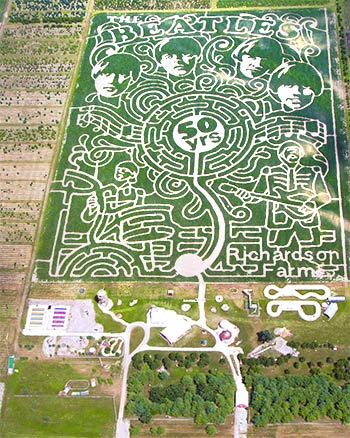 The Beatles – Richardson Adventure Farm – Spring Grove, Illinois
The Beatles corn maze celebrates 50 years since their first album, Please Please Me, which was released in the UK on March 22, 1963. The album ranked 39th on Rolling Stone's 2012 list of the 500 Greatest Albums of All Time. The Richardson Adventure Farm has been on my radar for a while now because they host the World's Largest Corn Maze Run (October 20, 2013).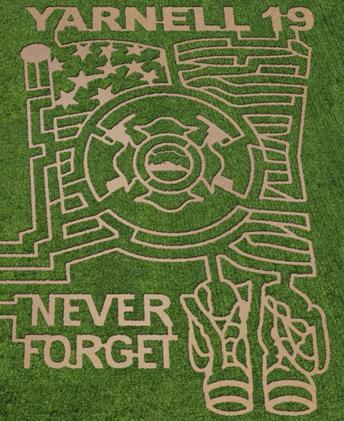 Yarnell 19: Never Forget – Mortimer Family Farms – Dewey, Arizona
I wasn't even aware of this farm's corn maze until they made national news for their design. The corn maze honors the 19 firefighters of the Granite Mountain Hotshots who died while fighting a fire in Yarnell, Arizona earlier this summer.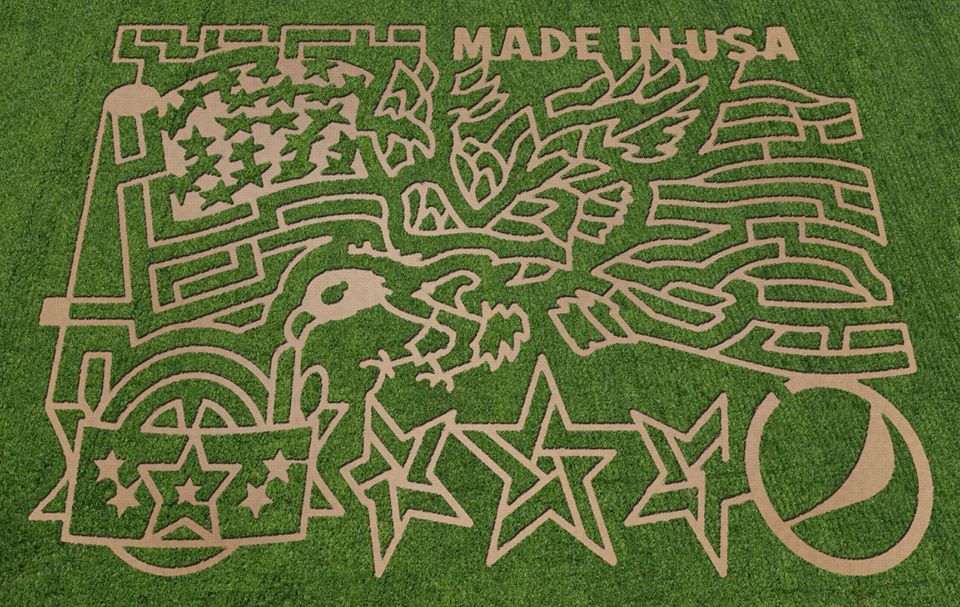 Made in USA – Green Acres Corn Maze – Casper, Wyoming
I frequently see patriotic designs for corn mazes. I love the way the bald eagle is built into the waving American flag on this eight acre corn maze, though. Very cool!
What awesome photos did we miss? Where will you be getting lost this autumn?