Sadly, the last litre of beer was served at Oktoberfest 2012 in Munich yesterday. Over the course of the celebration, 6.4 million people consumed 6.9 million litres of beer. But that doesn't mean that the fun has to end. There are still a number of beer festivals to enjoy in October.
Yesterday, I took advantage of the annual Pumpkin Smash at City Tap House in Philadelphia to try a number of pumpkin beers. There were over 30 on tap for the event, including a number from Seattle's Elysian Brewing. They are definitely experts on pumpkin beer; Elysian hosts the Great Pumpkin Beer Festival in Seattle on October 19th and 20th. Uwishunu billed this as the East Coast version of the event.
It did not disappoint. They converted a large pumpkin into a keg and served pumpkin beer from it.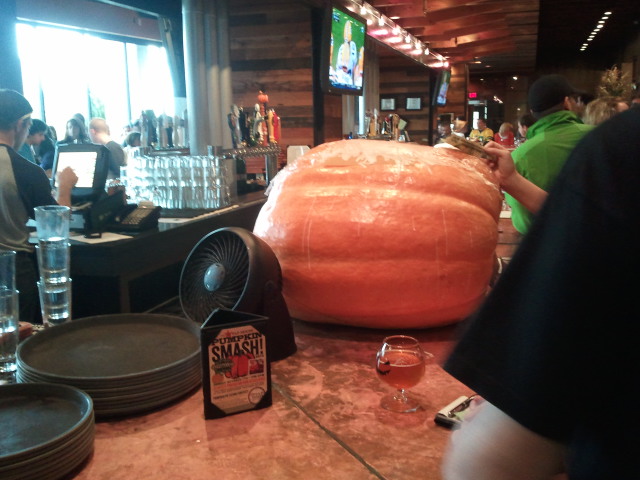 You can see the awesome commemorative glass for the event in the lower right hand corner. And an internal pumpkin carving contest among the employees meant the place was decorated right for the consumption of pumpkin beer: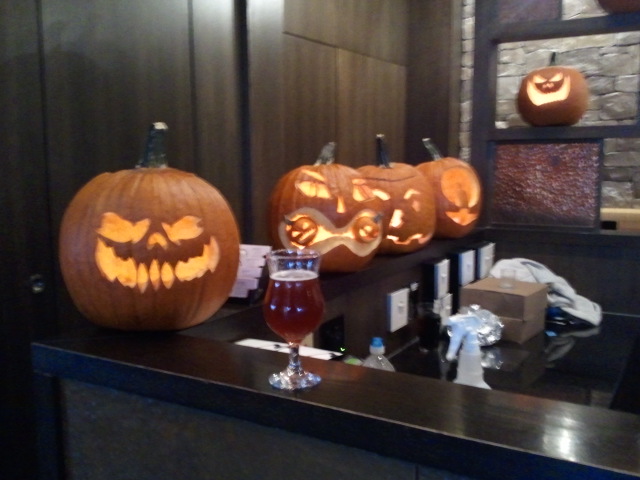 The Great Pumpkin Festival will have over 60 pumpkin beers to serve during its three sessions. So I highly recommend attending if you are in the area. I just don't know if they will be able to match City Tap House's Pumpkin Bombs, though. It's a delicious way to down a shot with pumpkin beer. I will have to get the recipe up here.
I hope you enjoyed the first weekend of October. Although, since it is Columbus Day, it can technically still be considered the weekend for many of you. On October 12, 1492, Christopher Columbus and the crew of the Nina, the Pinta and the Santa Maria reached North America. Columbus Day has been a federal holiday since 1934.