What are the new movies coming out this fall?  Since my second heart attack in March 2013 I have missed some great movies at the local theaters here in Philadelphia.  For example I missed Iron Man 3 this spring.  This past weekend was exciting as I watched Phil Mickelson win the British Open and Chris Fromme the Tour de France on Saturday and Sunday.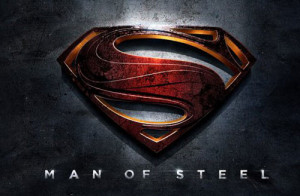 Saturday afternoon I decided to go see the new Superman movie which was almost out of the theaters.  It was so much fun I decided to plan ahead for the new movies coming out in September 2013.
You may not know it but I am a big movie fan.  Sure in the fall I like playoff baseball, college football, fall festivals, and a weekend Oktoberfest.  However my true passion is Hollywood movies.
September 2013 Movie Releases:
The third movie in the Riddick trilogy will be released in theaters on September 6, 2013.  It stars Vin Diesel in his continuing roll as Riddick in the sci-fi thriller.  The previous movies were released in 2000 and 2004.
In this movie Riddick is marooned on a sun-scorched planet.  He is pursued by aliens in advance of a pending deadly storm.
Insidious Chapter 2 is a sequel that comes out in theaters September 13th starring the former cast members Barbara Hershey, Patrick Wilson, Rose Bryne, and Lin Shaye.
Insidious: Chapter 2 is a terrifying movie that follows these stars as they unlock the dangerous secrets connecting their family to the spirit world.
The Family is in theaters on September 13th.  It has an all star cast featuring Robert De Niro, Michelle Pfeiffer, and Tommy Lee Jones.  This should be a September blockbuster of a movie.
The storyline has DeNiro as a mafia boss and FBI informant who is relocated to France as part of the witness protection program.  Jones plays the agent in charge of relocation security.  Of course the Mafia discovers their location and the action erupts.  The film's director is Luc Besson who made the popular Taken and Transporter films.
Another blockbuster movie should be Jayne Mansfield's Car starting Robert Duvall, Kevin Bacon, and Billy Bob Thornton.  It comes out in theaters September 13, 2013.
This is a period movie which takes place around 1930.  An Englishman and sons escorts his wife's body back to Alabama to be buried.  There he meets the husband and family his wife abandoned years earlier.
Hugh Jackman and Jake Gyllenhaal star in the movie Prisoners being released on September 20th.
The storyline feature Jackman as a man seeking to protect his daughters.  Gyllenhaal is the detective caught between the righteous father and the villain he had to release due to a lack of evidence.  A powerful storyline with some dramatic acting performances.
Walk of Shame, starring Elizabeth Banks, is a light hearted comedy being released in theaters on September 20, 2013.
Banks plays a woman news anchor scheduled for an important job interview.  She has a wild night on the town losing her identification, keys, and money the night before the interview.  She goes through a series of mishaps trying to make her interview.
Wizard of Oz comes out in 3D for a limited engagement starting on September 20th.  This restored and improved 1939 classic stars Judy Garland as Dorothy and featured memorable performances by Ray Bolger, Bert Lahr, and Jack Haley.  A family classic that has stood the test of time comes again to the big screen.
The animated movie Cloudy with a Chance of Meatballs 2 is a sequel being released on September 27th.  It features voices by James Caan, Bill Hader, and Neil Patrick Harris.
The movie Rush features Chris Hemsworth of Avengers Thor fame and Daniel Bruhl as Formula 1 Race Car Drivers.  The movie comes out September 27, 2013.
Hemsworth and Bruhl play real life drivers James Hunt and Niki Lauda during the drama of their epic racing rivalry of the 1970's.  It kind of sounds similar to a Days of Thunder classic.
Our final recommendation is Don Jon which comes out in theaters on September 27th.  It features Joseph Gordon-Levitt and Scarlett Johansson who have different ideas of modern day romance.  Other actors include the brilliant Julianne Moore, Rob Brown, and Tony Danza.  The film is direct by Gordon-Levitt.
DVD Movie Releases September 2013:
Some popular summer movies are released to DVD this September.  Get your hands on Star Trek 2 Into Darkness on September 10th and Iron Man 3 on September 24th.
The only other DVD releases that caught my eye were Love Is All You Need and Tyler Perry Presents Peebles both released on September 10th.
Preview:
Just a little teaser as I will continue this soon with another article about New Movies Coming Out in October 2013.  If your favorite actors are George Clooney, Sandra Bullock, Tom Hanks, Cameron Diaz, Justin Timberlake, Ben Affleck, Brad Pitt, Sylvester Stallone, or Arnold Schwarzenegger then you will love the October movie line up.