Oktoberfest has a long and interesting history, dating back more than 200 years to the marriage of Crown Prince Ludwig of Bavaria and Princess Therese of Saxony-Hildburghausen in Munich. Once confined to the Weisn, it has now spread around the country with celebrations from China to Brazil.
In the United States, there are several that have been going on more than 50 years. You can see some of them on our list of the top 10 Oktoberfest celebrations in the United States. Because of their popularity, age and traditions, they dominate the top Oktoberfest lists that are put out every fall.
We decided to dig a little deeper this year and find the up-and-coming festivals that you'll probably see on these top ten lists in the future. They haven't been around long enough to acquire the following necessary to break into the upper echelons of the Oktoberfest world. And some of the communities are too small to perhaps ever attract such a large following. But we expect great things from them in the future, and they are definitely worth the drive to visit them right now.
Some of the best times in life happen when a place exceeds your expectations. The new restaurant by an unknown chef that has been overlooked by all of the restaurant critics. The mixologist that makes amazing drinks and interesting conversation at a hole-in-the wall bar with a small but loyal crowd. You stop in to check it out and leave raving to your friends about how much you enjoyed the food.
We think you should add one (or more) of these ten Oktoberfests which are under ten years old to your fall traditions:
AustOberfest
Austin, the home of the ACL Music Festival and nearly one million people, was without an Oktoberfest until last year. That's when the Austin Saengerrunde stepped into the void to throw the inaugural AustOberfest at Saengerrunde Hall. Last year, they were named "Best New Food Event" in Austin. And the Culture Trip listed it as one of 10 "Unmissable Events" in Austin this September. Why is it garnering such accolades? All you can eat sausage from 18+ BBQ places in Central Texas – enough said! Two drink tickets are thrown in as well, with the option of purchasing another for just $1 more. AND each drink ticket gets you FIVE drinks!
They promise that it will be bigger and better this year so get your tickets for September 27th now. The lineup of sausage suppliers is mouth-wateringly good and there will be plenty of beer to wash it down. It wouldn't be Austin or Oktoberfest without live music. Czech Melody Masters, The Derailers, Jared & The Mill will all be there to make sure you are dancing the night away! Take part in one of their fun games and leave with a souvenir Paulaner tasting glass.
The charitable beneficiary of the event is Foodways Texas. It was founded in July 2010 to preserve, promote and celebrate the diverse food cultures of Texas.
You can find more information on the ticket page or Facebook.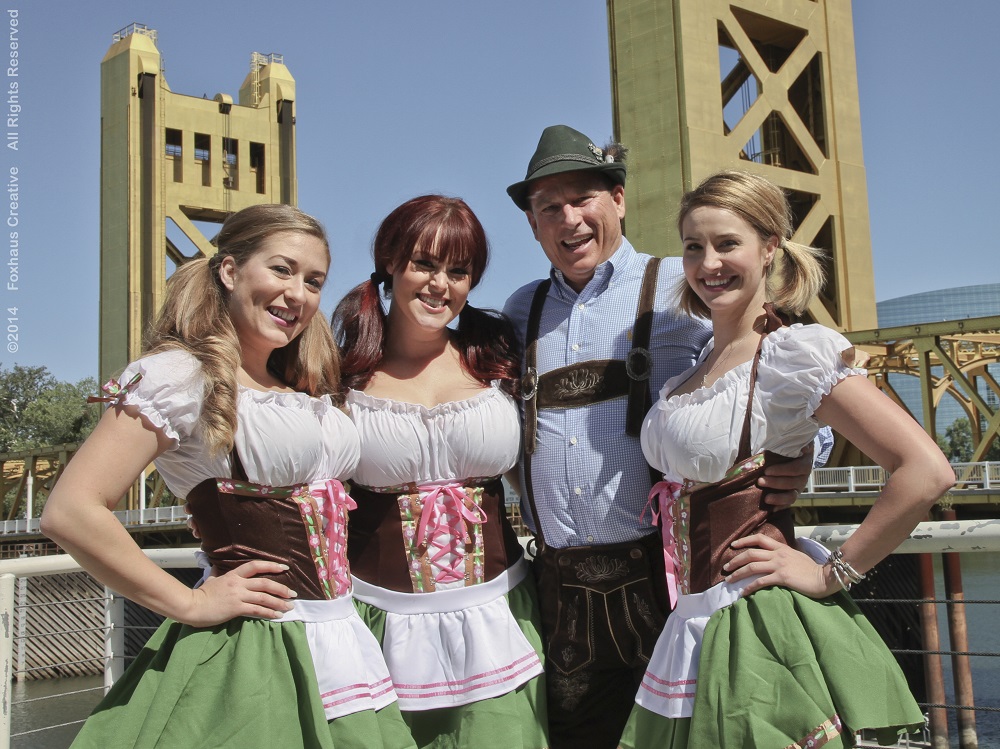 Sactoberfest
After a successful first year, they've extended this popular West Sacramento Oktoberfest to a three-day event for 2014. "Come October, a piece of Germany is coming to Northern California in Sactoberfest," said Rich Clakeley, owner of Finrich Events and event producer of Sactoberfest.
The festivities will kick off on the riverfront Friday afternoon (October 10th) with a parade, keg tapping ceremony and live music. In true Munich spirit, they've also added a carnival to the event to bring 16+ rides and amusement games for some family-friendly fun. Sunday is "Familiennachmitagen Day" with special entertainment for all ages, but kids are welcome to attend the rest of the celebration..
The beer will be flowing with German favorites Spaten, Erdinger, Hofbrau and Franzikaner served under the massive bier tent by waitresses dressed in dirndls. Go local with craft beer from breweries such as Sudwerk, Yolo, Bike Dog or Jackrabbit. If you get hungry, they'll have "some of the region's best locally produced and German-inspired cuisine," according to Clakeley. Frickle Brothers, Borderick Roadhouse, Ten22 and The German Deli are all scheduled to be there serving food.
You'll need to get dressed up if you want to capture the title of Best Lederhosen or Dirndl Dress. If style isn't your strength, stein holding, wurst tossing and keg rolling are all on the agenda. For those that haven't practiced their Oktoberfest games, beer pong and corn hole are also scheduled. The musical lineup includes The Internationals, the 21-piece brass Chico Bavarian Band, the Flying Dutchman and Alpine Horns. If you are going, don't forget to practice your chicken dance!
Get more information on their website, Facebook or Twitter.

Kingsport Oktoberfest
Love to drink? You are in for a treat in Tennessee on September 13th. 45 brewers will offer up more than 100+ obscure and unique craft beers for attendees. "[Y]ou're sure to feel like you've stepped into Bavaria," according to Festival Director Stephanie Carson.
Two sections of the bier garden will be dedicated to the Beer University. Your sampling ticket and commemorative tasting glass gets you access to unique beers you've never tasted. Brewers will also discuss various aspects of their process and different styles of beer. 2012 sessions included discussions of German Lagers, nano breweries, barrel aging and Real English Ales.
On Thursday night, they have a limited seating beer dinner with Sleepy Owl Brewing Co. and Holston River Brewing Co. A Bacon Stout paired with dark chocoate covered bacon with with raspberry compote? A Peach Cobbler Pilsner paired with peach and mango samosas? My mouth is watering already! The Stir Fry Cafe will be serving up some delicious main dishes as well, including fennel sausage and Korean short ribs. Hunter Roberts, the finalist for the 2013 Rocky Top Comedy Contest, will be entertaining diners during the 3rd and 5th course.
Plenty to do besides drink as well. Toss up some fun at the double elimination cornhole tournament with a purse of $1,100 in prizes. Wiener dog races, bier stein hoisting competition and Smoke & Fire 5K run will keep you entertained. Last year, there were over a dozen bands playing on two stages. Bring the kids too as Das Kidzone is an alcohol free family fun zone with four bouncy inflatables, face painting, Stiltwalkers and more.
You can find more information on their website, Facebook or Twitter.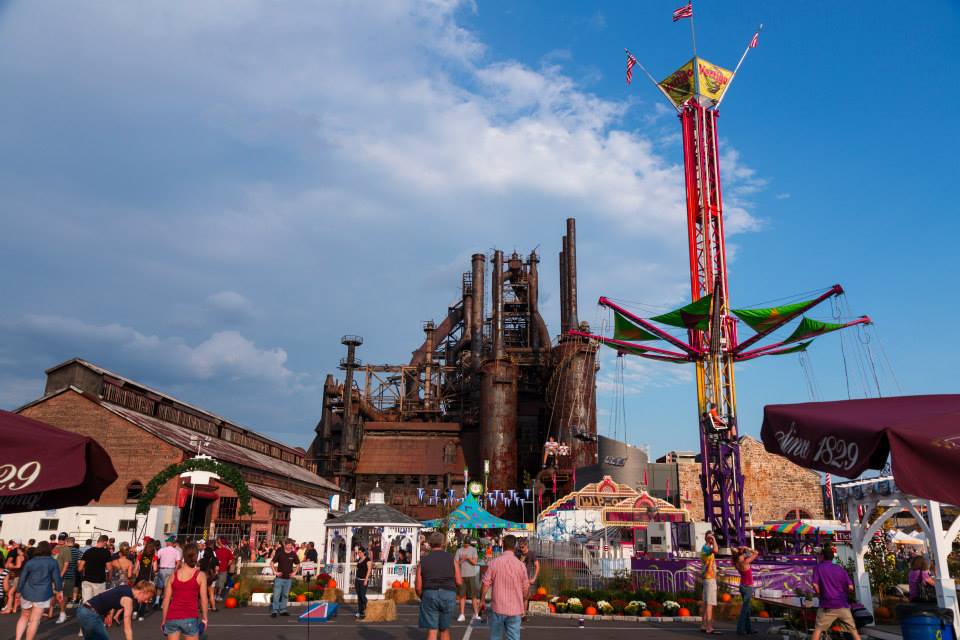 Bethlehem Oktoberfest
When national media featured World Cup watch parties, Bethlehem's made the list. They definitely know how to throw a good party at the ArtsQuest Center at SteelStacks. You would already know that however if you had attended the Arts Quest Oktoberfest in one of its first three years. They've made some changes for 2014 that should expand the event, including changing the name to the Bethlehem Oktoberfest, adding a 5K and reducing the price of admission all the way to FREE! It will be held the first two weekends in October.
"When Yuengling approached us with the idea of transforming Oktoberfest into a free event for our community, we thought it fit in perfectly with our mission, as well as our programming, about 65 percent of which is actually free to attend," says ArtsQuest Senior Vice President of Marketing and Advancement Kassie Hilgert. "Removing the admission fee at Oktoberfest will no doubt allow even more people to enjoy this unique experience and festival. We thank D.G. Yuengling & Son for all of its support in helping us develop some amazing programming at SteelStacks over the past several years." Since Yuengling is the primary sponsor, there will no doubt be plenty of beer there. But they are also adding a Craft Brewers' Village, which sounds very promising. They will have 25+ craft brews from Pennsylvania's finest breweries to sample. Tickets go on sale for the Brewers Village on September 10th.
Even if you don't drink, there's plenty of fun to be had. Throw your hat in the ring for one of the many competitions, like the spielplatz games, scarecrow competition, wiener dog races or 5K run. Grab a card for the 99.9 the Hawk Bingo Bonanza to win Or simply enjoy the entertainment as local bars compete in the Yuengling Bar Skills Challenge and local celebrities go head to head in the Raven 1 to 1 Celebrity Skills Challenge. This event is good for all ages too, with plenty of children's activities including rides and a hay maze.
Get more information on their website, 5K website or Facebook.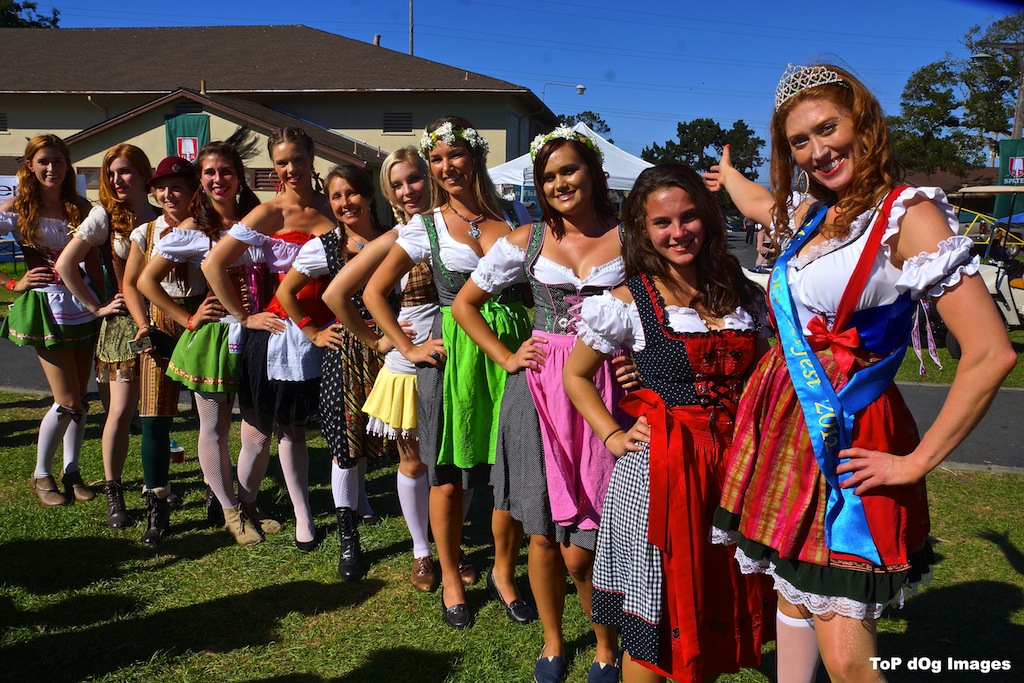 Monterey Bay Oktoberfest
The Monterey County Fairgrounds will be converted into a family-friendly Bavarian festival on September 13th and 14th. In its fourth year, it has already become the Central Coast of California's largest Oktoberfest. Visitors enjoy "a great time of camaraderie, beer, dancing, Lederhosen, [and] fun," according to Oktoberfest Monterey Bay Founder Chef Andre.
They've clearly been inspired by the Munich festival, with an official parade and keg tapping to start off the celebration. Under the big tent, they'll have live entertainment by the Flying Dutchman and The Internationals. They have imported Spaten beer from Germany and will serve bratwurst, pretzels, apple strudel and more to the festive crowd. There should be plenty to do and see as well, with a beer stein holding competition and Miss Oktoberfest contest.
They aren't resting on their past success, either. They have added a bunch of new activities to the schedule for 2014, including a Carnival, petting zoo, dachshund races and a Miss Jr. Oktoberfest contest. Family Day is still Sunday, with a special emphasis on activities to keep the kids busy!
Local non-profits benefit from your support of this festival. They donated over $15,000 to Carmel Host Lion, Cannery Row Rotary and Heritage Foundation last year. Visit their website or Facebook page for more information.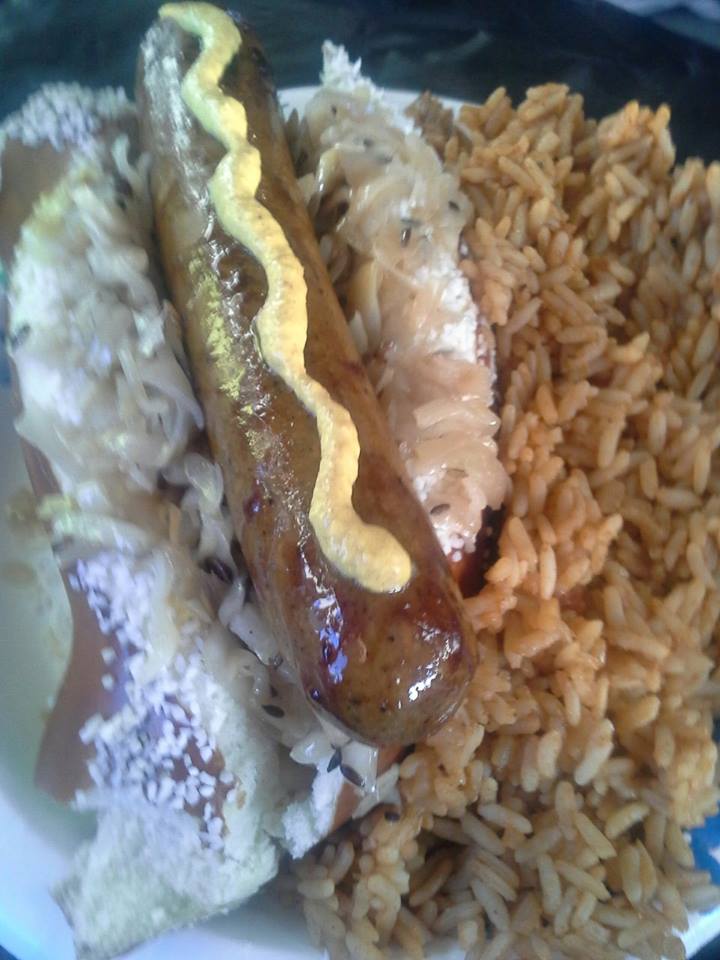 Vegan Oktoberfest
This festival has made a huge splash already and they haven't even held their first event. The people behind the Vegan Oktoberfest want to show the world that no animals have to be harmed to have a fun time with great beer, great food and great people. If I were on the West Coast on October 4th, it is where I would be.
The menu is the obvious draw. Where else will you be able to find vegan versions of your favorite German foods? Southern Fried Vegan will have beer-brats with fresh kraut in pretzel buns in addition to their classic Fried Chickun and Mac N' Cheeze. Sage Organic Bistro will be there with German style Soft Pretzels, a gluten free pretzel and Potato Pancakes. Vendors will also have Sausage & Potato Pizza, ice cream and a variety of other vegan options. There will be both gluten free beer and pretzels for those with a dietary restriction.
Although we expect that there will be many vegan and vegetarian attendees, this festival should be popular with foodies and their friends as well. Jill Ryther, an organizer of the event, said, "We are confident meat eaters will be shocked at the taste and quality of our vegan sausages and hot dogs and some may even make the switch to vegan options permanently!" The celebration will happen within sight of the Pacific Ocean, too.
This may be the only event where the beer is not the biggest draw, but they haven't neglected this important aspect of an Oktoberfest. There are nearly 20 breweries scheduled to participate and more expected. Plus, they will have you singing and dancing the night away while you drink with the music of Stewedsheidzel and Knyght Ryder.
A portion of the proceeds from this Los Angeles Oktoberfest will go to Expand Animal Rights Now.
Visit their website, Twitter or Facebook page for additional details.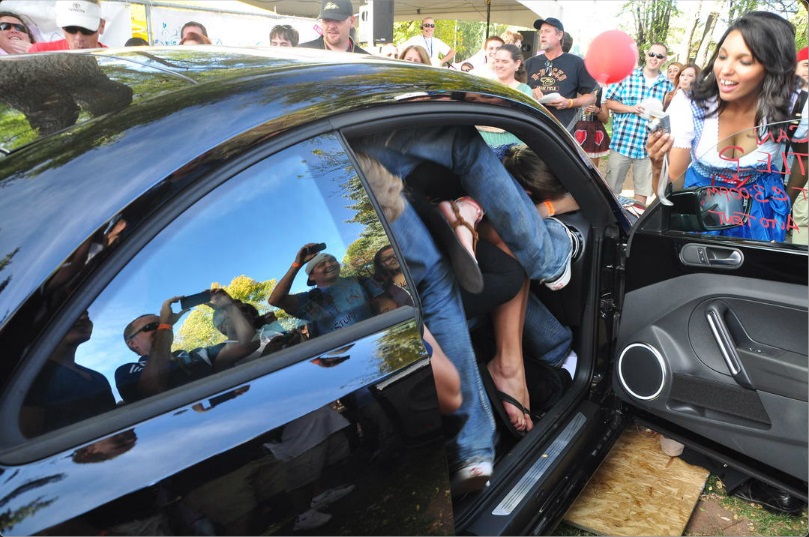 Flagstaff Oktoberfest
Northern Arizona comes out in force to enjoy Flagstaff's last outdoor festival of the year. "[I]t's a perfect time of year to sit in the warm fall sun, drink some beer, listen to some great music and enter in one of our many contests," said Jennifer Grogan, co-owner of Peak Events in Flagstaff. The sixth annual event will be held on Saturday, October 4, 2014 in Wheeler Park.
It's no surprise to us that Grogan called out their contests when asked what makes their event special. The photos of their stuff the bug contest were one of the first things that attracted us to the festival. How many people could you pile into a Volkswagen? There's only one place to find out! Don't worry, experienced gamers. They also have more traditional competitions like the brat eating, beer stein holding and yodeling contests. Wear your dirndl or lederhosen to participate in the costume contest.
It's a family friendly event with Mug Root Beer Garden for kids. Live entertainment will include German polka music by Polka Katzen as well as blues & rock by The Buzzard Brothers.
The event benefits the Flagstaff Alpine Ski and Snowboard Team. For more information about the fest, visit their website or Facebook page.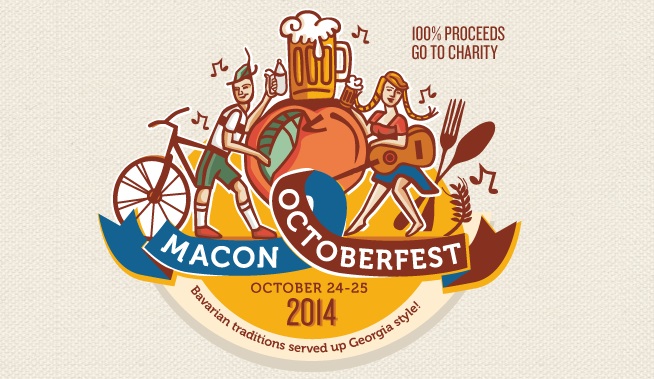 Macon Octoberfest
They serve up Bavarian traditions Georgia style in Macon on the last weekend in October. Nine local craft breweries from Georgia will be serving up beverages in the beer garden. There will also be authentic Bavarian food and even a cyclocross bike race. The event takes place in Tattnall Square Park, across the street from the Mercer University campus.
The musical lineup runs the gamut from "Bourbon fueled, Bayou rock" to a German polka band. Southern artists abound, with a number of Georgia and Nashville-based musicians. It is headlined by Southern rock band The Weeks and Nashville bluegrass band Steeldrivers. The Weeks opened for Kings of Leon last summer in Europe and one of The Steeldrivers songs was covered by Adele. You'll have to attend both Friday and Saturday night though if you want to hear Buttons AND If it Hadn't Been for Love.
Did I mention that 100% of the proceeds go to charity? Oh yes. The causes are the Alzheimer's Association Georgia Chapter, All About Animals Rescue and LH Harris Ecology Center. Tickets for the Brewers Brunch are already sold out, but you can still get tickets to the beer garden. Get more information about the event on their website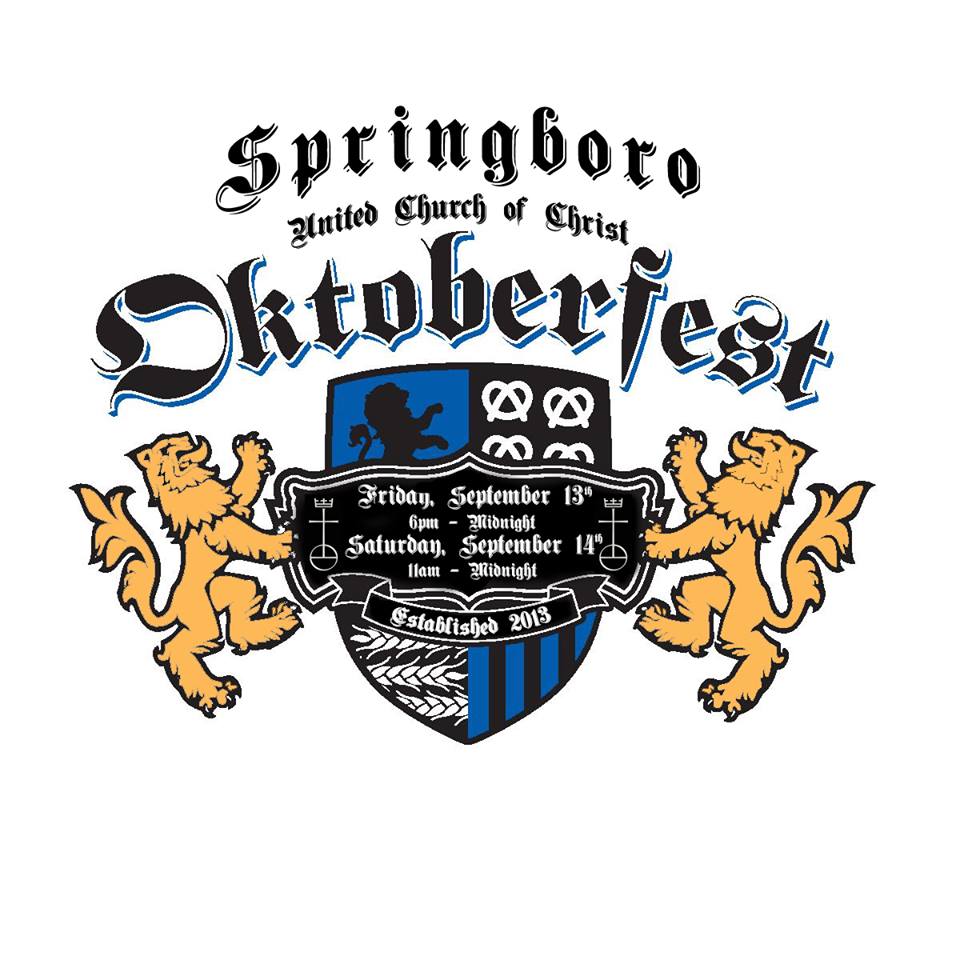 Springboro Oktoberfest
The Springboro United Church of Christ embraces its German heritage with the 2nd annual two day Oktoberfest on September 12th and 13th. The keg tapping ceremony is Saturday from 3-4 PM with the Jagdhorn Blaser Gruppe and the Cincinnati Enzian Dancers. It is one of the more authentic Oktoberfest[s] in the region," according to organizer John Hanson. This year, they will have an expanded kids zone with rides as well as a German candy store that has 25 varieties of imported chocolate.
Traditional Oktoberfest music is on the lineup card, headlined by The Klaberheads on Saturday night. They were founded more than 80 years ago and have played the area's largest Oktoberfests, including both Cleveland and (the upcoming) Zinzinnati in 2014. Friday night features the Schnapps Band, a German-American band started in 1978 that played the music when Cincinnati set the record for the world's largest chicken dance. There will be a nightly chicken dance as well as a Saturday evening Stein Holding Contest.
Beer selection features tasty beverages from Paulaner and Yuengling. There will be a total of 10 different German beers on tap. Traditional German cuisine including bratwurst, roasted chicken, schweinebraten, and schnitzel are available for purchase. There are a total of eight varieties of sausage, including spicy pepper jack metts and apple gouda chicken sausage.
A portion of event proceeds go to supporting The Wounded Warrior Project, the Springboro Community Assistance Center and The Shriners Hospital for Children – Cincinnati.
Learn more about the festival on their website, Facebook page or Twitter.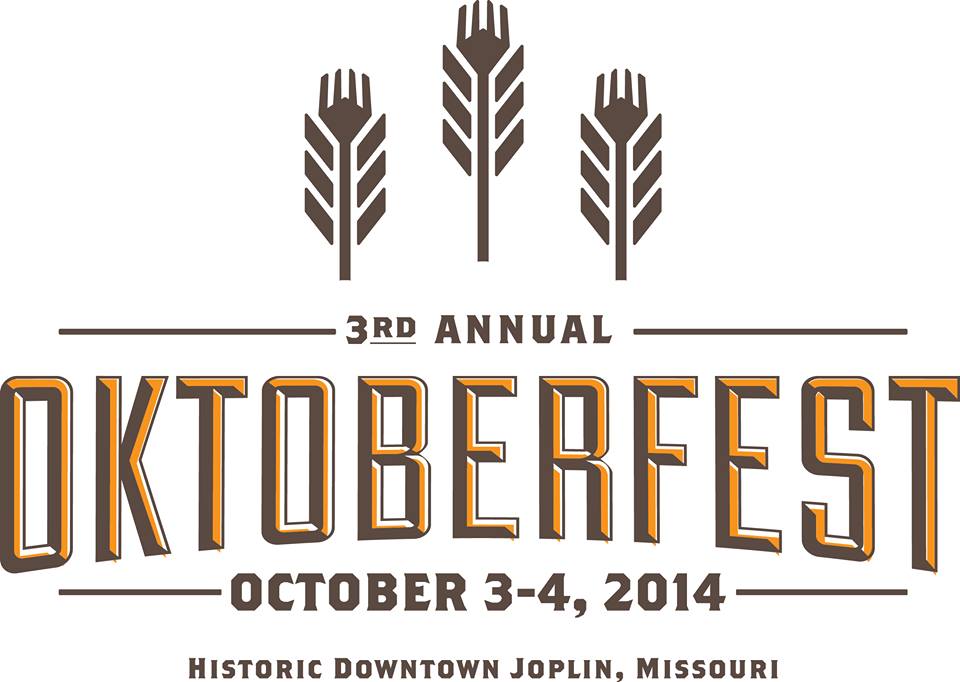 Oktoberfest Joplin
This two-day festival in Downtown Joplin combines an Oktoberfest beer garden with a fall festival for kids. It's the regions premier fall harvest street festival with a portion of the proceeds going to local charities such as the Hope 4 You Breast Cancer Foundation, Joplin Family Y, Downtown Joplin Alliance and others.
The beer garden has seasonal craft beers on tap and there's plenty of fall festival food including bratwurst and giant pretzels. Competitors can enter the Yodeling, hot dog eating, cornhole, stein holding or costume contests. With free admission and four stages of live music, there's much to like about this October 3-4, 2014 event.
Learn more on their Facebook page.