Sony A1 Black Friday Deals & Alpha 1 Cyber Monday 2023
Find the best Black Friday deals on the Sony Alpha 1 camera here at Funtober. Funtober brings you all the ads and sales on photography and camera equipment running during early Black Friday in November through Thanksgiving Day and Cyber Monday 2023.
The Alpha 1 is Sony's flagship camera. A high-resolution landscape camera, enabling powerful sports and wildlife photography, with pro quality video capture. The Alpha 1 was announced on January 27, 2021 and became available in March 2021 after retailers made it available for pre-orders.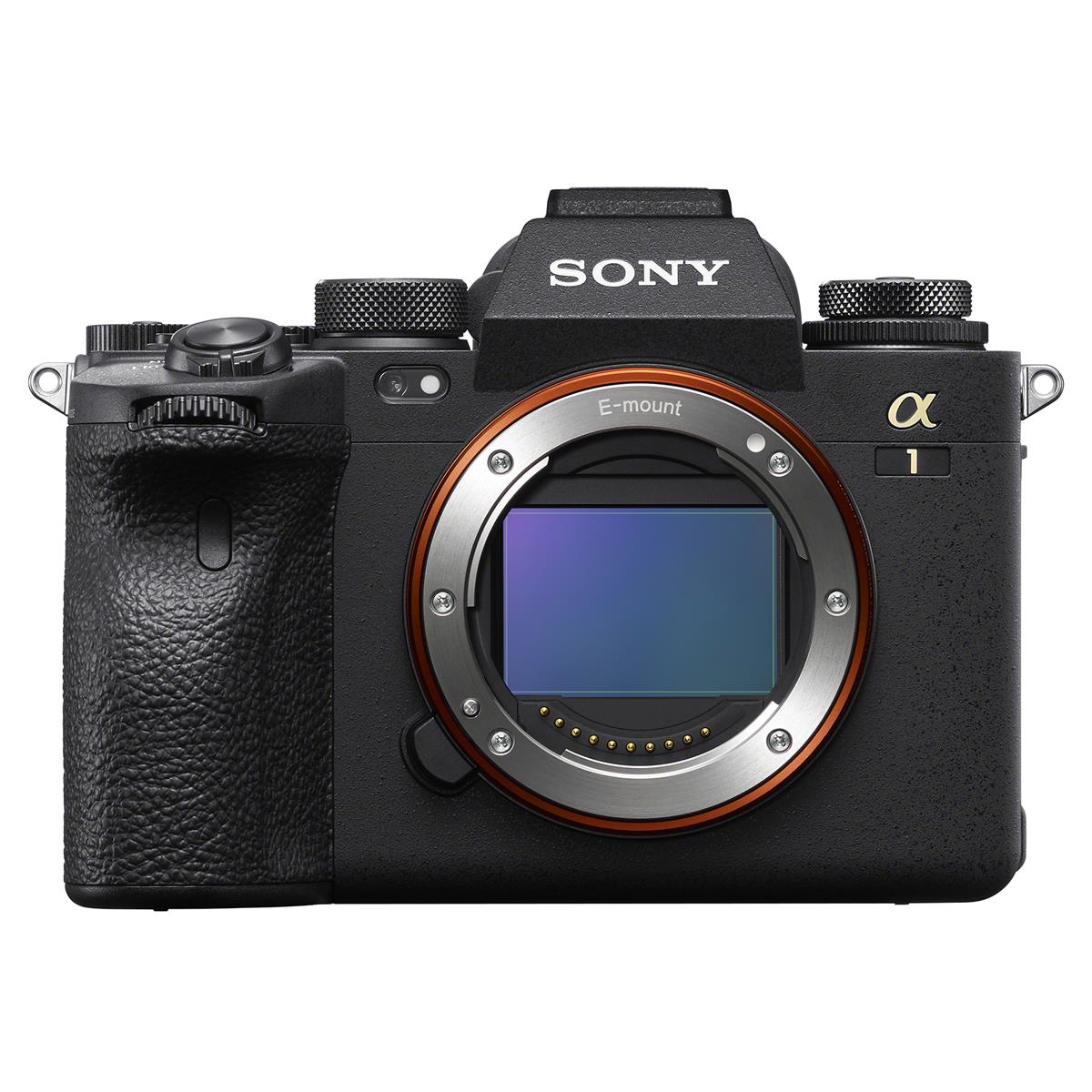 B&H Photo calls it "[a] flagship in the truest sense" and "the one camera designed to do it all."
Adorama calls it the "most technologically advanced, innovative camera that Sony has ever released".
Early Black Friday Options: Black Friday deals are moving earlier and earlier so we are excited to see if the Sony a1 camera goes on sale before Thanksgiving weekend. If it happens, we will post it here.
Sony A1 Black Friday 2023: The biggest deals on electronics usually happen on Thanksgiving Day or Black Friday morning as part of the doorbuster deals, so we will closely be following and posting about any opportunities to snag the flagship Sony camera on sale udring this time period.
Sony Alpha 1 Cyber Monday Deals: If you have not pulled the trigger by the end of the weekend, it is time to hope for lower prices as part of the Cyber Monday sales or Cyber Week specials. If you see the Alpha 1 go on camera earlier, don't risk missing out by waiting to see what it is priced at here.
Specification
50.1MP full-frame Exmor RS BSI CMOS sensor and the BIONZ XR processing engine.
30 fps continuous shooting at full-resolution, 8K 30p and 4K 120p 10-bit video recording
9.44m-dot OLED EVF with a 240 fps refresh rate
3.0″ tilting touchscreen LCD
Bluetooth and Wi-Fi connectivity
Dual memory card slots supporting CFexpress Type A or SD UHS-II
Frequently Asked Questions:
Is Sony a1 worth buying? If you are a discerning black friday shopper, you may not find a big sale on the Sony A1. We will be checking all of the Black Friday ads, including the deals released on the Sony website and major camera equipment retailers like B&H or Adorama, but it seems like there are many times when camera manufacturers do not let their best camera go on sale in order to maintain its premium pricing, especially in its first year on the market. We're eager to see whether Sony takes that approach, or makes the Sony A1 the target of splurge purchasers by dreaming amateur photographers by giving them an incredible deal ahead of the Christmas shopping season.
How much is a Sony Alpha 1?
The standard price for the A1 mirrorless digital camera from Sony (body only) is $6498. Lens, flash, vertical grip and memory cards are not included. You can find it bundled at retailers with a F2.8 lens for another (approximately) $2000 to $3000 dollars.
Why is the Sony a1 so expensive?
Every manufacturer has a flagship camera, and that camera is usually sold at a premium to other models. Why is that? Because the flagship camera is designed for professional photographers that need high quality gear and are willing to pay a premium price for the best. They are willing to pay for the best tools of their trade so that they can sell their photographs or services to others. Think about it. If you were hiring a wedding photographer to shoot your luxurious wedding, would you want them to have the best camera available, or a model that was several years old. What about if you were a newspaper/magazine sending a photographer out to cover a sporting event like college football or NASCAR? Would you want to send them out with the highest quality gear, or would the model from two years ago be considered good enough? There are plenty of cases where photographers do not need expensive gear. But when you are charging for your work, and you want the best, it begins to make sense to pay more for your gear.
Is Sony a1 a good camera?
Sony has lead the development of mirrorless cameras for the past few years and it would not have released a premium camera if it did not meet its brand expectations. The online reviews look pretty good. I haven't tried out the Alpha 1 on my own yet, but I expect you will find it meets the expectations of those looking to upgrade within the Sony lens system to a new camera body, if you have the money to spend. It is worth remembering that it is designed for professional photographers and as a splurge purchase for amateur photographers, so there are plenty of decent Sony cameras available at a lower price for those who don't need the latest and greatest camera model.
Is Sony A1 e mount?
Yes – The Alpha 1 utilizes the interchangeable E-mount lens system from Sony.
The Sony A1 camera was the major Sony camera released in 2023. The a7R was announced in October 2021 but will not become available until late December. Preorders are available for the Sony A7 IV for the body only at $2498 and with the 28-70mm lens for $2698.