Grill Black Friday Deals 2023 & Cyber Monday Deals on Propane Gas, Charcoal Grills
Find the best deals on a charcoal or propane gas grill during Black Friday 2023. Funtober will hunt down all the best online sales and offers in print ads found on grills between Thanksgiving Day and Cyber Monday 2023.Whether you prefer charcoal or gas there will be deals to be had on both types of grills on Black Friday and Cyber Monday. Grilling the perfect steak or more appropriate to the season turkey, is subjective, but everybody has a method.We will help you find the best price on a grill so you can cook your steak to perfection.
2022 Deals:
Find more Black Friday deals right now at Amazon.com.
Past Deals:
2020 Deals:
True Value Deals: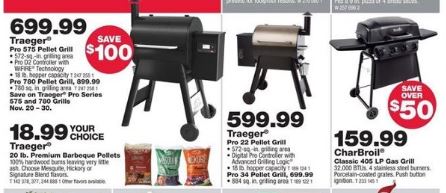 Lowes Deals: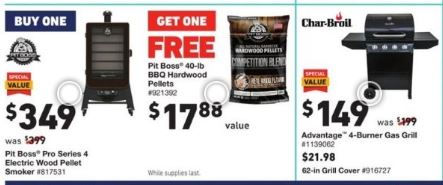 Home Depot Deals: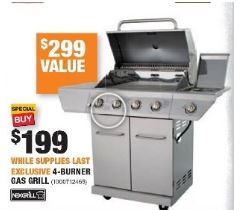 Ace Hardware Deals: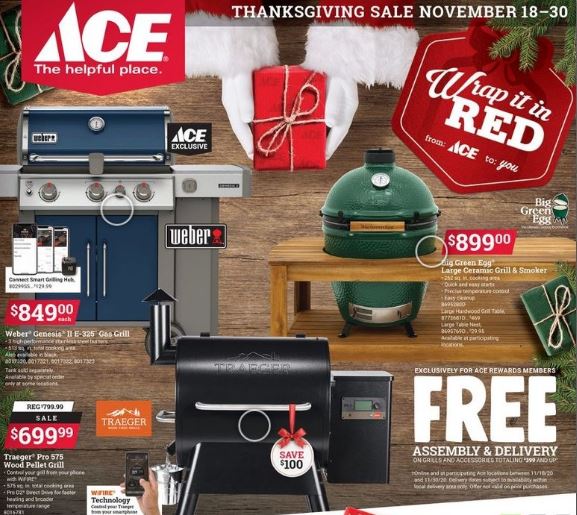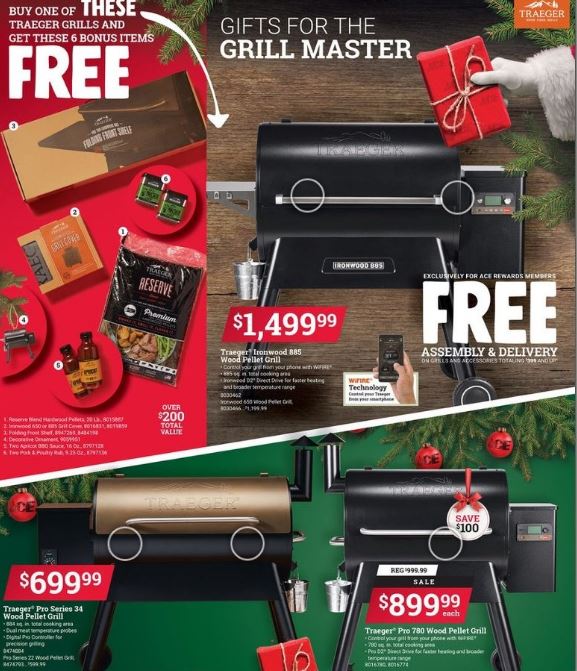 Bass Pro Deals: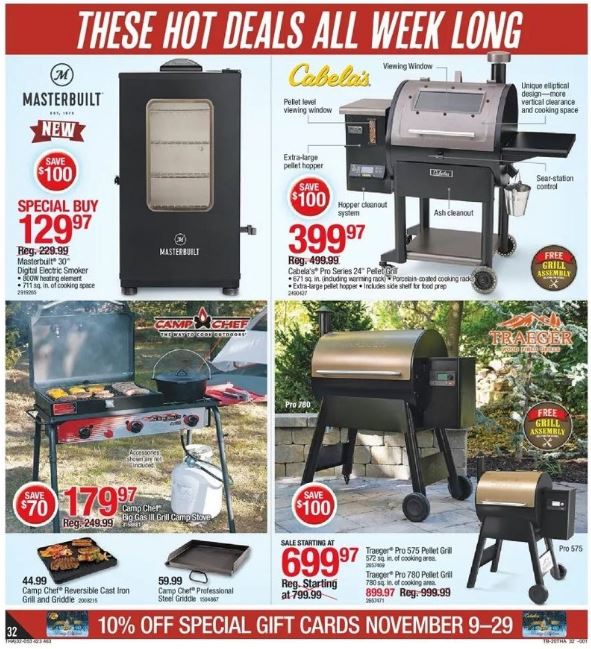 When purchasing a grill the primary decision is charcoal or gas.They both have their advantages and disadvantages. The primary advantage of a gas grill is ease of access to fuel, cost and convenience.Propane is available in almost any location and requires minimal clean up. Propane also heats up extremely quickly. Charcoal fuel has come a long way from shoveling ash out of a grill and long heat up times.Chimney starts and low ash wooden charcoal has made the process almost as easy as using propane.Charcoal provides the added option of smoking and further refining your grilling methods.No matter if you choose propane or charcoal having a grill is a convenient and easy way to cook excellent foods.
Here's what we are tacking:
Weber 46110001 Spirit E210 Liquid Propane Gas Grill, Black – This a classic Weber model a name which sets the standard in grilling. With two burners putting out up to 26,000 BTU, this will grill a lot of meat and keep any backyard party goer full.
Nexgrill – 4-Burner Propane Gas Grill in Stainless Steel with Side Burner and Stainless Steel Doors – This 12000 BTU grill features a large cooking area and is all stainless steel.A solid grill at a great price.
Weber Genesis II E-310 3-Burner Propane Gas Grill in Black with Built-In Thermometer – The Genesis is an upgrade to the Spirit model, with more features such as a larger cooking are and more BTUs.
Charcoal Grills:
Weber 14401001 Original Kettle Premium Charcoal Grill, 22-Inch, Black– The iconic backyard charcoal grill come in at a very low price point. The large cooking area and one touch ash clean up make this convenient and easy to use option.
Char-Griller Smokin' Champ Charcoal Grill Horizontal Smoker in Black – With 931 sq. inches of cooking space and heavier duty construction this charcoal grill will cook or smoke for a huge back yard party.
Char-Griller Smokin' Champ Charcoal Grill Horizontal Smoker in Black – This is the king of the hill ceramic charcoal grill will suit the most particular of pallets. With thick ceramic walls to hold in both heat and smoke and allow the griller the maximum amount of temperature control.
Click Here for Gas Grill Deals on Amazon in 2018:
Traeger Renegade Pro Wood Pellet Grill – $599 (save $150)
Char-Broil Classic 2-Burner Propane Gas Grill – $89.21 (save $40)
Char-Griller 3001 Grillin' Pro Gas Grill – $241.60 (save $38)
Be it propane or charcoal no matter what your preference you will be ready to entertain.We expect there to be some great deals, sales and offers on grills this Black Friday 2019. Keep an eye out for some serious price competition on the ceramic grills because there has been a few new players in this premium priced space. Also keep an eye out for charcoal bundles with chimney starters.Other Black Friday bundles will likely include grill accessories and grilling tools. Check back for the latest in store and on line deals, sales, offer and absolutely best Black Friday and Cyber Monday prices.
Last Major Update: