Ninja CREAMi Black Friday Deals 2023 Ice Cream Maker Deals
Find deals on the new Ninja Ice Cream Maker for Black Friday 2023 here at Funtober. We'll compile ads from top retailers offering discounts on the Ninja Creami from Thanksgiving Day to Cyber Monday 2023.
2022 Deals:
Find more Black Friday deals right now at Amazon.com.
Ninja is adding to its lineup of blenders, air fryers and coffee systems with an ice cream machine, so get ready for a real cold treat! The Ninja line of products has emerged as a favorite among retailers for Black Friday weekend deals due to their popularity. The brand makes high-quality appliances such as blenders, food processors, coffee & tea makers, pressure cookers, air fryers, indoor grills, ovens and more. It is one of several house-care brands developed by SharkNinja. You can find sales on them in 2021 at Kohl's, Target, JCPenney, Best Buy, Macy's, Amazon, Walmart, and more.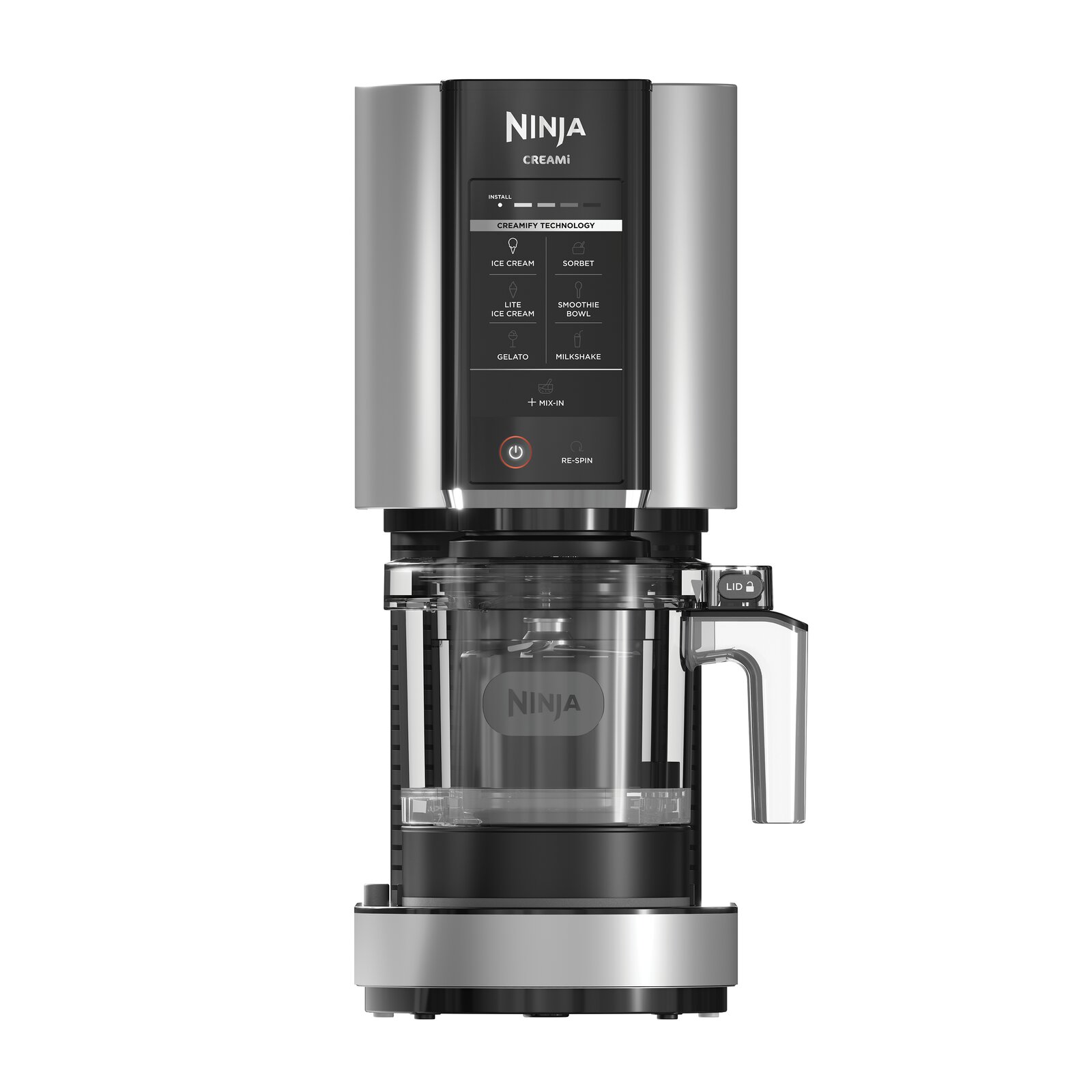 We will bring you info about the biggest and best deals and discounts here when the savings are announced online or in an advertisement for Black Friday 2023. We are committed to helping you find the best shopping deals of the year from Amazon Prime Day to Thanksgiving Weekend. So get ready to save in 2021 and beyond!
Here's what Ninja says about the Ninja Creami:
Turn almost anything into ice cream, sorbet, milkshakes, and more.
The Dual Drive Motors apply downward pressure and spin the Creamerizer Paddle that finely shaves and churns ice particles into the creamiest treats.
Easily customize flavor and texture by mixing in your favorite chocolate, nuts, candy, fruit, and more.
The CREAMi™ has 7 One-Touch programs for every craving: Ice Cream, Lite Ice Cream, Smoothie Bowl, Gelato, Milkshake, and Mix-In.
The Ninja Creami will join ice cream makers by Breville, Cuisinart and other manufacturers on the market this year. There are options on the marketplace for home products ranging from single serve to four quart, as well as automatic to the classic hand crank.
Ninja Creami Black Friday Deals – If you are looking for the latest kitchen gadget for your home or a gift, this might be the perfect time to get a discount on the Ninja Creami. We will be tracking all of the Black Friday Ninja Creami deals for 2021 and posting them here.
Amazon currently has the Creami for $169 – $30 off
Bed Bath and Beyond has Creami for $169 – $30 off
Walmart has Creami for $149
Ninja Creami Cyber Monday Deals – Cyber Monday sales usually happen online on the Monday after Thanksgiving, although they have been known to start as early as Saturday or Sunday and at some retailers even run through Cyber Week! We will keep on top of all of the Ninja Ice Cream Maker deals for Cyber Monday 2023.
Related Pages:
Ninja Juicer – Ninja Coffee Makers – Ninja Foodi