Nutribullet Juicer Black Friday Deals in 2023
Find deals on the Nutribullet Juicer, Pro and Slow Juicer for Black Friday 2023 here at Funtober. We'll compile ads from top retailers offering discounts on the Nutribullet Juicers from Thanksgiving Day to Cyber Monday 2023.
2022 Deals:
Find more Black Friday deals right now at Amazon.com.
Nutribullet was launched in 2012 and has expanded its development of kitchen products over the years. The parent Capital Brands has sold millions of blenders between the Nutribullet and Magic Bullet brands. You can find sales on them in 2022 at Kohl's, Target, JCPenney, Best Buy, Macy's, Amazon, Walmart, and more.
We will bring you info about the biggest and best deals and discounts here when the savings are announced online or in an advertisement for Black Friday 2023. We are committed to helping you find the best shopping deals of the year from Amazon Prime Day to Thanksgiving Weekend. So get ready to save in 2021 and beyond!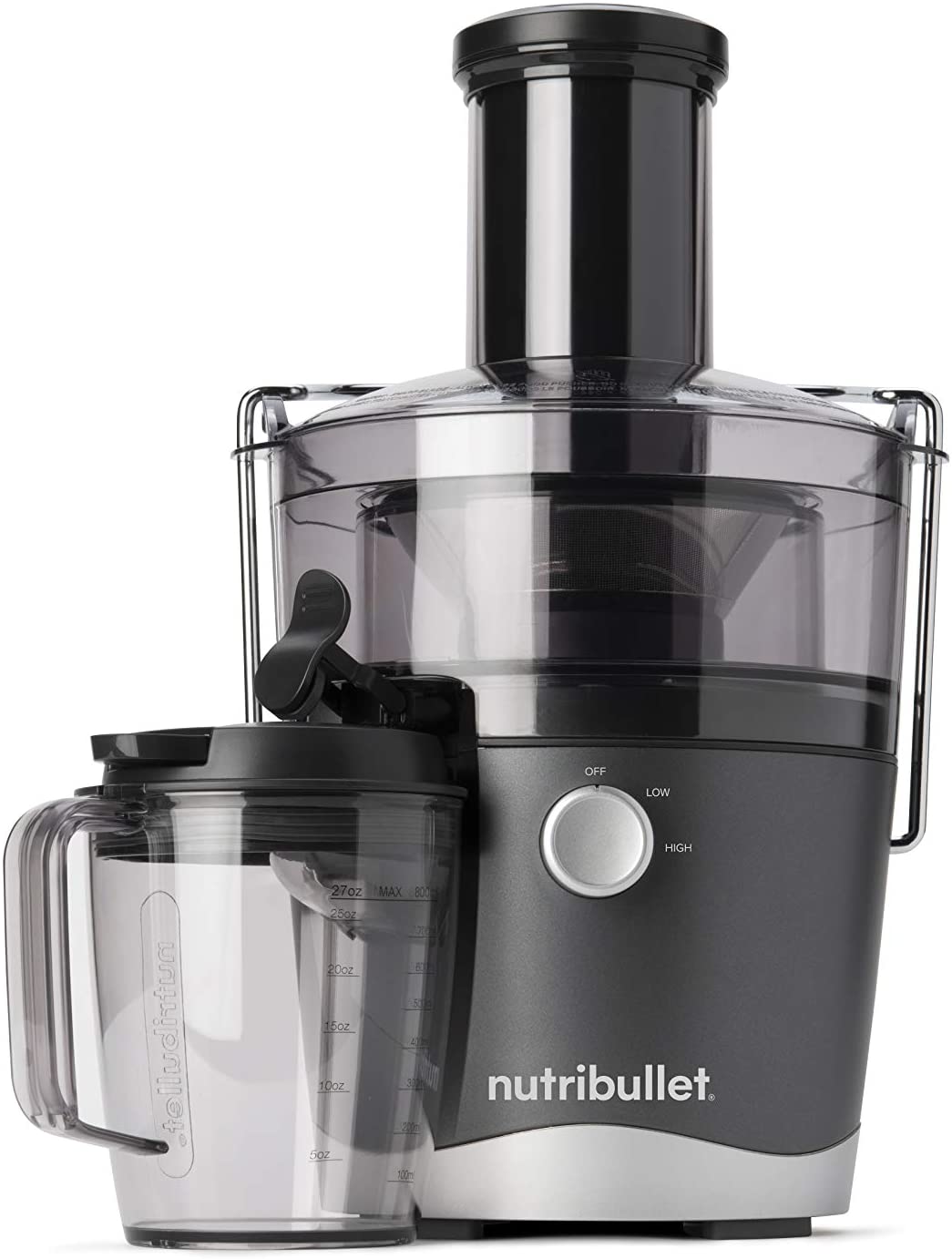 Here are the Nutribullet products that we are following on this page:
Nutribullet Juicer – Regular Price $99.99. 800-watt juicer. Featuring two speeds to handle any type of produce, a wide chute to accommodate whole fruits and vegetables for minimal prep, and just a handful of easy-to-clean, dishwasher-safe parts.
Nutribullet Juicer Pro – Regular Price $149.99. 1000-watt juicer with high, low and turbo speeds. Various storage accessories and easy-to-clean parts.
Nutribullet Slow Juicer – Regular Price $199.99. Wide 3" feed chute for larger quantities of produce. High-torque, low-speed motor and durable steel-tipped auger. No-drip spout. Low and slow approach is very quiet. Designed for easy clean up.
Other related Nutribullet products that you may see sales on inlcude the Juicer Sieve Cleaning Brush, Juicer Storage Accessories Kit, Juicer Freezer Trays, and Juicer 12oz Juice Bottles.
Nutribullet Juicer Black Friday Deals – If you are looking for the latest kitchen gadget for your home or a gift, this might be the perfect time to get a discount on a Nutribullet Juicer. We will be tracking all of the Black Friday Nutribullet Juicer deals for 2021 and posting them here.
Nutribullet Juicer Cyber Monday Deals – Cyber Monday sales usually happen online on the Monday after Thanksgiving, although they have been known to start as early as Saturday or Sunday and at some retailers even run through Cyber Week! We will keep on top of all of the Nutribullet Juicer deals for Cyber Monday 2023.
So get excited to get your Nutribullet Juicer Black Friday deals!