Traeger Black Friday Deals 2023 – Wood Pellet Grills
Find the best deals on Traeger Wood Pellet Grills on Black Friday 2023 here at Funtober. From Thanksgiving sales to Cyber Monday deals, we bring you the best prices on grills and outdoor cooking options for Traeger and other products.
2022 Deals:
Find more Black Friday deals right now at Amazon.com.
Past Deals: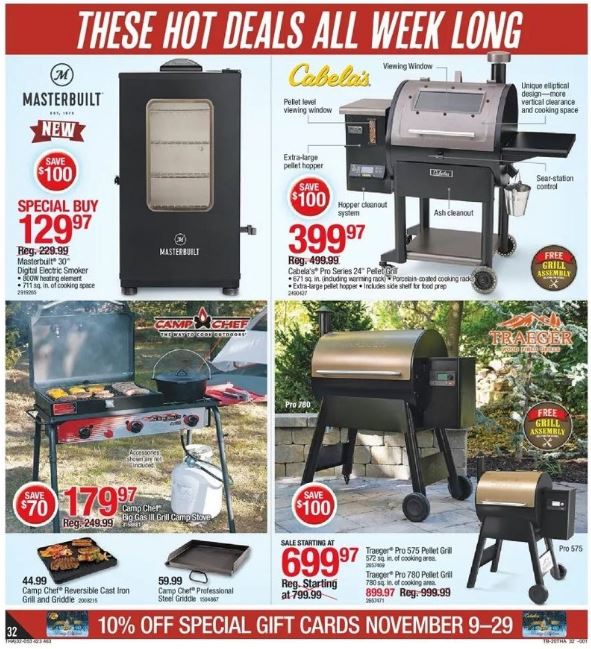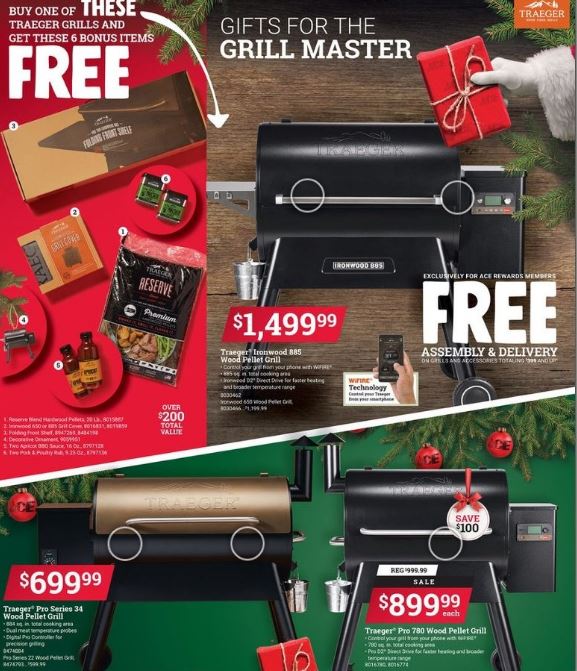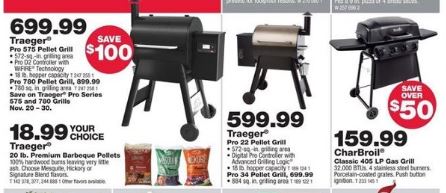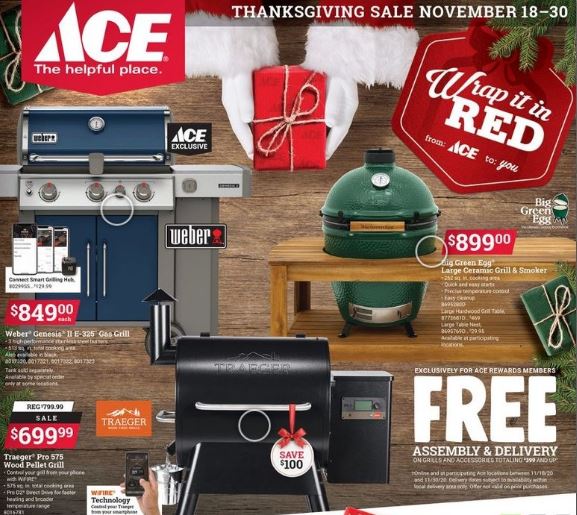 Here are the Traeger Grills we will be looking for deals on over the Thanksgiving weekend.
Traeger Pro Series
The Pro Series wifi pellet grills start quicker, heat up faster, and put out better smoke quality due to the D2 drive train.
Traeger Ironwood Series
The Ironwood is a pellet grill with WiFIRE technology fueled by all-natural wood pellets for wood-fired flavor.
Traeger Timberline Series
The 850 and the 1300 are a WiFi Pellet Grill utilizes smart, WiFIRE technology to enable you to control it with the Traeger App.
Traeger Portable Grills
Options include the Ranger Pellet Grill, Tailgater Pellet Grill and Scout Pellet Grill.
The Tailgater 20 has a compact, portable design, right for a balcony, tailgating or elsewhere – the regular price is $469.99. The Traeger Ranger allows you to take the wood-fired flavor with you on your next adventure – the regular price is $399.99. Whichever one you choose, use Traeger's Digital Arc for more precise, consistent temperatures.
The Scout Pellet Grill has a regular price of $299.99 – it features a Digital Pro Controller to help you monitor your cooking.
Wood pellet grills are used to give food that unmistakeable flavor from the mesquite, hickory or cherry wood pellets. Traeger products are found at Ace Hardware, and Home Depot, as well as online at websites like Amazon, Walmart and BBQGuys.com.
Traeger Black Friday Deals – Get the grill of your choice at a great price on the Friday after Turkey Day. We will post all of the price discounts that we find for in-person and online price drops here.
Traeger Cyber Monday 2020 Sales – Find online sales on the Monday after Thanksgiving. We will post all of the Cyber Monday sales that we find here when they are posted at the end of November.
About Traeger Grills
The first pellet grill was developed by Joe Traeger in 1985. Traeger was working for his uncle's heating company, and had developed a heater using wood pellets a few years before.
As the story goes, his gas grill caught fire during a July 4th BBQ. He started on a new grill for home use the next day. Although it resembles a barrel smoker popular in Texas, it uses a heating element and gauges to regulate the temperature. The first grill was patented in 1986 and sold commercially in 1988.
The company was sold in 2006 to a venture capitalist for $12.4 million. It was sold again in 2014 and the company moved its headquarters to Utah. In 2017, the company had more than $300 million in sales.
Other Traeger Sales
The Father's Day sale this year was $100 off Pro Series Grills.
How long does it take to cook on a wood pellet grill?
It takes about 10 to 20 minutes for a pellet grill to heat up to the right temperature. Food will also take longer to cook than a propane grill because it is typically cooked at a lower temperature. The heat is usually indirect, allowing for the cooking of larger cuts or quantities. The average wood pellet grill burns through ½ pounds of pellets every hour and, at the highest setting, about 2.5 pounds of pellets every hour.
What can you cook with a Traeger?
The Traeger Grill has 6-in-1 versatility to allow you to grill, smoke, bake, roast, braise and BBQ.
Wood Pellet options include Hickory, Mesquite, Apple, Pecan, Oak, Cherry, Maple, and Alder. They also have specialty pellet blends including Big Game, Turkey, and Texas Beef.
What other manufacturers should you consider?
Traeger was the only company in the pellet smoker game for some time, but now it has competition. Still, Traeger is known for its solid construction, consistent cooking, ease of use, and fine-grained temperature control. Alternative wood pellet grills to this popular manufacturer include Camp Chef and Green Mountain Grills, among others. Weber also makes a wood fired pellet grill called the Weber SmokeFire. Another option is Pit Boss which has a complete line of grills including a pellet smoker.
Why consider buying one on Black Friday?
I know what you might be thinking. The time to buy a new grill is in late March or early April so that you can enjoy it throughout the year. But a pellet grill can be great for cold weather as well. And you probably aren't going to get better prices than when they are trying to get rid of them at the end of the season.
There are plenty of tips online about cooking in the cold weather. They actually make a pellet grill blanket that is heat proof and weather resistant to help you with cooking in the rain, snow, sleet or wind. The WiFi technology also makes it better because you don't have to open the grill as much – and you can keep it closer to your target temperature with the thermometer readings.