We continue our countdown to Halloween with day 91. We put together quite a group of blog posts in July covering a wide assortment of festivals, concerts, Oktoberfest, movies, and recipes. Hope you enjoyed them all. If you missed any here is an index of all the July posts on Funtober. Keep exploring as we continue with our August blog posts about Fun Things To Do.
Top Your Burger With This Mango Apple Avocado Salsa on Labor Day : The first effort on this quest for the perfect burger was a mango apple avocado salsa. It was super easy to make and definitely a change of pace from the traditional lettuce, tomato, onion, pickles and ketchup to top a hamburger. It even worked as a chip dip, with the only problem that it was a little bit heavy for our chips so when we went to dip them, they frequently broke in half.
Biggest Wildest Fall Festivals In The World : My favorite collection of fall festivals from around the world. These are most of the biggest and some of the most unique festivals. All were chosen based on popularity and overall experience. Experience these events at least once in your life.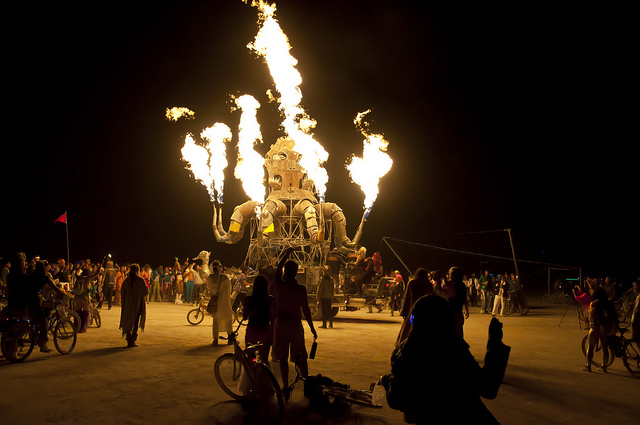 Put Burning Man Event on Your Bucket List
: Burning Man is a festival event centered around the creation and appreciation of art in all its forms. Almost 70,000 people will venture into the Black Rock Desert from August 25 – September 1, 2014. Dedicated to community, art, self-expression, and more than a little decadence.
Seacrest Hosts Sold Out iHeartRadio Vegas Festival : The MGM Grand is the 2014 home for the iHeartRadio Music Festival. All the tickets sold out at prices ranging from $161 to $528 for the September 19th and 20th, 2014 dates. Ryan Seacrest once again hosts this event with top music entertainers from around the world taking part.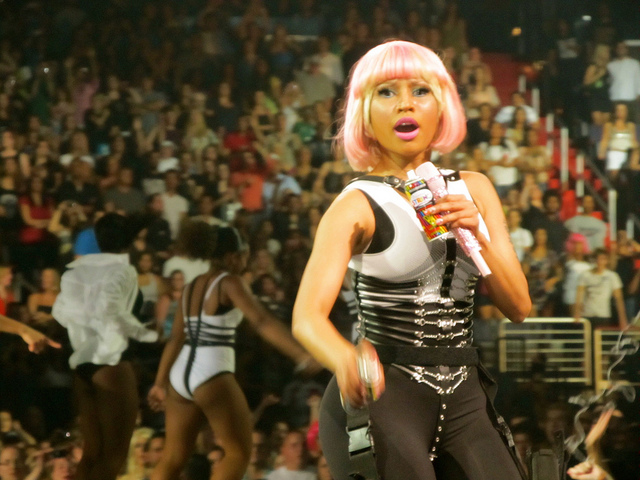 Chipotle Brings Music Food Cultivate Festival to Dallas
: Cultivate Dallas-Ft. Worth comes to Texas on October 18th in nearby Irving. Chipotle Mexican Grill has partnered with Lakewood Brewing Company to feature celebrity chefs and an assortment of music concerts in a one day extravaganza.
Rob Zombie Live At Great American Nightmare Chicago Sept 26 : Rob Zombie will perform live on September 26, 2014 at the opening of his Rob Zombie's Great American Nightmare – Chicago. The venue is the Odeum Expo located at 1033 North Villa Avenue in Villa Park, IL. Expect to see spectacular light theatrics, animatronic robots, huge LED screens, a collection of psychotronic film clips, pyrotechnics, and amazing guitar performances.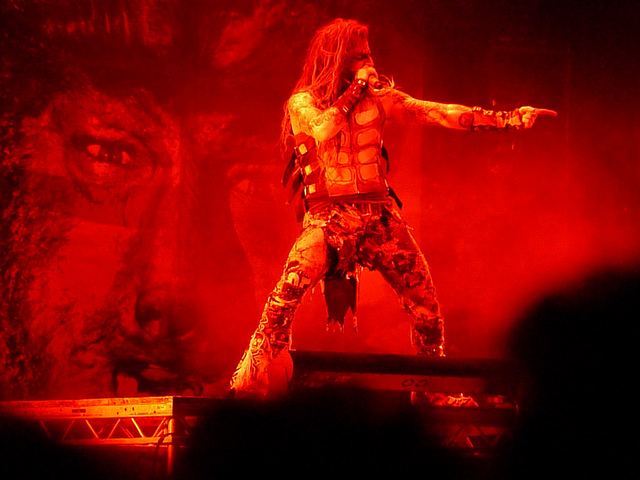 Phantom Playboys Back at Wilmington Zombie Fest 2014
: The
Halloween party and concert Zombie Fest 2014
returns to Wilmington, North Carolina on Halloween Night. The 5th year of Zombie Fest sees the return of the popular local group the Phantom Playboys and headliners Southern Culture on the Skids.
Free Art Museums To Visit This Fall : Here are a few artists that you should get to know: Rembrandt, Michelangelo, Salvador Dali, Thomas Eakins, Diego Rivera, Botticelli, Raphael, Cezanne, Bauguin, Rubens, Rodin, Verbeeck, Edgar Degas, Francisco Goya, Dale Chihuly, Renoir, Manet, Andy Warhol, Henri Matisse. Alexander Calder, Vincent Van Gogh, Claude Monet, and Pablo Picasso.
London Hosts Return of ITunes Festival September 1st : Apple recently announced their 8th annual ITunes Festival will be held at the legendary Roundhouse in London, UK from September 1st through September 30th, 2014. They will feature over 60 artists typically pairing an up and coming star each night with a legendary performer.
Fall Chocolatetown USA Activities in Hershey PA
: Hershey, Pennsylvania is a bustling little community of 14,000 people near the state capital of Harrisburg. It is self described as "The Sweetest Place on Earth" in part because it is the headquarters town for the Hershey Chocolate Factory. Hershey is just 14 miles from Harrisburg and 100 miles from Philadelphia. The Hershey company makes 43% of all the chocolate sold in the USA.

Wholesale Chocolate Prices Jump At Hershey
: Large chocolate manufacturers like Hershey and Nestle have announced as much as 10% price increases on wholesale prices this fall. Lots of small players are in the process of raising prices to retailers. It seems rising gas prices, wages, and unfavorable exchange rates are some factors causing the need for rising prices.
Playboy Halloween Party at LA Mansion October 25th : Visiting Los Angeles this fall might be a little more exciting with some advance reservations from a VIP host. You might just be able to attend one of the Halloween parties at the Playboy Mansion such as on October 25th. Prices start at just $1500 for a once in a lifetime opportunity. They go quickly and can jump to as much as $15,000 for premium seating or cabanas.
Universal Orlando Makes News With New Halloween Attractions
: The most popular haunted house attraction in the country with 360,109 Facebook "likes" was also the top haunted house on last year's
Funtober Top 100 Haunted House list
. The big news was that the Syfy channel and Universal will bring the popular horror show "Face Off" as a terrifying new street experience.
My Family Memories at Yates Cider Mill Every Fall : A big red barn building housed an old time cider processing plant that is now about 150 years old. We probably fished that stream 5-10 times each year. Sometimes in the fall we would fish it early in the morning and my wife and youngest son would come out later as we would walk across the street to the cider mill. I was fascinated with watching how they operated the cider press.
Alternative Rock Group Flobots Headlines Loveland Oktoberfest : Now back for year four is the Loveland Oktoberfest 2014 held at Thunder Mountain Harley-Davidson on Saturday, September 20th, 2014. Northern Colorado sponsors keep making this Oktoberfest bigger and better every year. The festivities begin at 11:00 am in the parking lot with Oktoberfest beers, foods and fun.
New Orleans Voodoo Fest and Parties on Halloween Weekend : VooDoo Fest is the city's second largest festival behind only Mardi Gras. Back again at City Park is this crown jewel of fall festivals in Louisiana. City Park is known for beautiful grounds, art works, and plays host to festivals all year. This fall, October 31, November 1-2, 2014 the park will host Voodoo Music & Arts Experience (VooDoo Fest). Three days of outdoor fun, carnivals, great food, fantastic art, and unbelievable live music.
10 Best Hollywood Movies Coming Out This Fall : From August through November, Hollywood releases many of their blockbuster 2014 movies. No one knows for sure which movies will be hits and last forever in our lexicon of popular culture. Far more slide into oblivion taking actors, directors, and producers down with them thereby ruining careers and futures.
Movie Stars in Hollywood Movies This Fall : I thought we might look at what movie actors are starring in upcoming movies for this fall. If you are like me there are certain actors and directors who make must see movies. For example, Clint Eastwood makes great movies. I would watch him in any movie he has directed or acted in. Other actors I like are Amy Adams, Zoe Saldana, and Denzel Washington. So you have some of my favorites.
Best Beers For Labor Day Parties and Picnics : So if you are looking for things to do this fall my recommendation might be to plan a party and start grilling. Of course you need some beer and ice. Thirty years ago your choices were Budweiser, Stroh's, Miller, and a few others. Today you can choose from lights, fruit flavored, and about 2000 craft beers.
Visit Secret Nuclear Bunker Under Famous Greenbrier Resort : This fall visit the famed Greenbrier Hotel in White Sulphur Springs, West Virginia. The Greenbrier has three championship golf courses, hosts tennis tournaments, business conferences, corporate meetings, and lots of weddings. It bills itself as "America's Resort". It also is home to what was once America's super secret nuclear bunker.
Our List of Entertainers Playing State Fairs This Fall : Playing at State Fairs this year are Carrie Underwood, Keith Urban, and Lady Antebellum who are some of our biggest music stars. Also Darius Rucker, Kid Rock, Toby Keith, ZZ Top, and a host of other music favorites hit the fairs this fall. When was the last time you went to your local State Fair?
Mount Angel Oktoberfest Starts September 11th : The local population of Mount Angel, Oregon is just 3200 people but every September about 80,000 people flock to the small town for Oktoberfest. The popular German festival brings people from Portland, Salem, and all across the country.
Louisville Hosts Louder Than Life Festival With Kid Rock : Judas Priest headlines the Louder Than Life Festival in Louisville on October 4th. Kid Rock brings it the next night on October 5th. The Louder Than Life festival features music, whiskey, and gourmet man food. The festival is at Champions Park, 2050 River Road, Louisville, Kentucky.