Tool Chest Black Friday Deals 2023 Deals
Find the best deals on a tool chest for your garage or workspace during Black Friday 2023. Funtober will bring you all of the online hardware sales and in-store ads between Thanksgiving Day and Cyber Monday 2023.
Having the tools is one thing being able to find them is another matter. Organizing your tools ins a larger rolling tool chest, tool box or other tool organizer is critical to finding what tools you need when you need them. The accessibility of having all your tools in their placing a rolling tool chest allows to complete a job faster and fill and gaps in your tool set for those odd jobs that require special tools.
2022 Deals:
Find more Black Friday deals right now at Amazon.com.
Past Deals: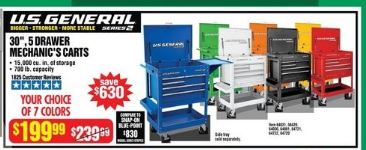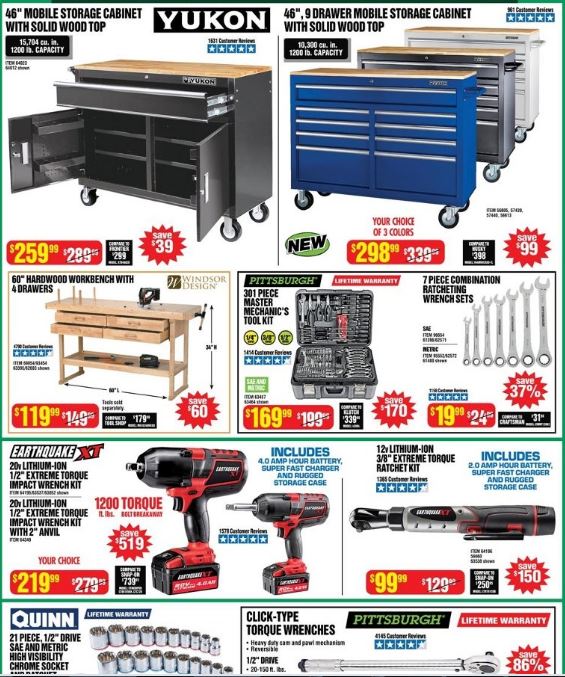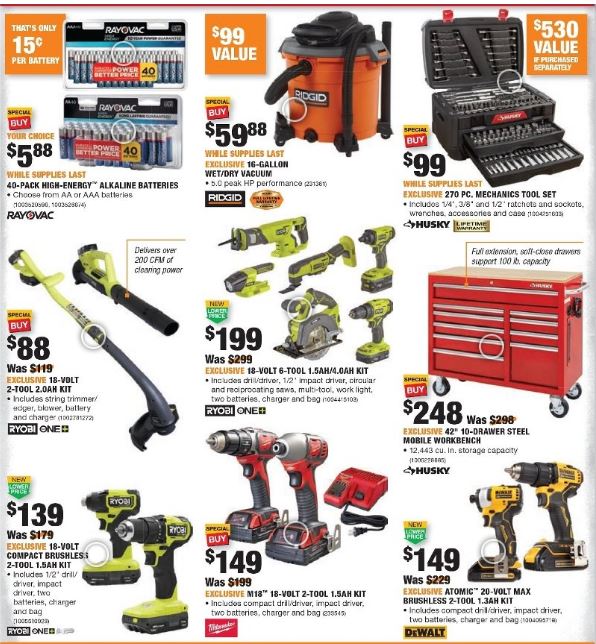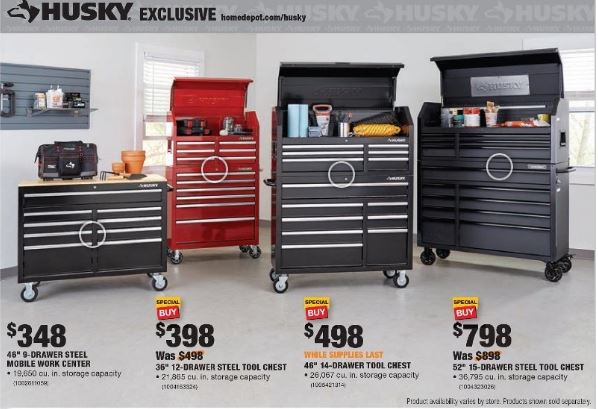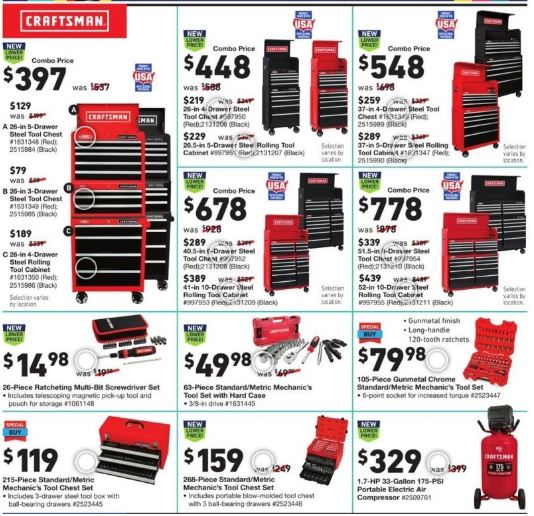 There are a lot of options in size and material for tool chests.Tool chest are often made from steel and aluminum, but recently there are a lot of affordable durable molded plastic and even water proof option to fit you specific needs. The tool chest combo is the largest and most classic models when it comes to tool chest.The tool chest combo's provide the most storage room and are often sold by the biggest tool brands such as International, Milwaukee, and Craftsmen. They usually have wheels so they can be moved around the garage within arm's reach.Another option is a mobile workbench tool chest. Generally about waist high with a flat metal or wooden surface to work on. Depending on your specific storage needs there are a lot of size options in both storage area and work space.
Here is what we are tracking:
Workbench Tool Chest
Husky Extra Deep 46 in. 9-Drawer Mobile Workbench
Milwaukee 60 in. 11-Drawer and 1-Door 22 in. D Mobile Workbench with Adjustable-Height, Sliding Pegboard Back Wall, Red and Black
Waterloo W100 Series 8-Drawer Mobile Workbench, 53″ – Designed, Engineered & Assembled In the USA
Tool Chest Combo
Extreme Tools EX5621CRBL 10-Drawer Top Chest and 11-Drawer Roller Cabinet Combo with Ball Bearing Slides, 56-Inch, Blue High Gloss Powder Coat
Heavy-duty, Drawer 16 Tool Chest 46 In. and Rolling Cabinet Set, Red and Black, Personal Valuables Storage Drawer with Separate Lock in the Tool Chest
Husky 52 in. 15-Drawer Industrial Tool Chest and Cabinet Combo H52CH6TR9HD
If you are looking for a work bench tool chest or a tool chest combo this a big purchase and Black Friday 2019 is a great time to find a sale deal on any type of tool chest to spend less and get more. We are tracking all the best deals on combo tool chests and work bench tool chest to find the best sales, deals and offer online and in store to make sure you keep more money in your wallet this Black Friday and throughout the entire 2019 holiday season.
Last Major Update: