Haunted Houses in Alaska for Halloween 2022
Celebrate Halloween with a trip through a haunted house in Alaska.  The state is known for its beautiful wilderness and long winters. It is not known for zombies, demons, devils, creatures, freaks and other spirits known to frequent haunted houses.  So we were shocked to learn that a few ghosts decline to migrate south for the winter and continue to scare thrill seekers in haunted houses in Alaska around Halloween. Find a haunted house near you below!
Last Major Update:
Alaska Haunted Houses 2022
No items found
We've located a few haunted houses to enjoy in Anchorage, Fairbanks and Juneau.  We have separate attraction links and listings for haunted houses USA,  haunted corn mazes, haunted trails, haunted zombie paintball, haunted forests, haunted hayrides, and ghost tours.
Find other fun things to do in Alaska in fall:
Oktoberfest in Alaska
Alaska Festivals
Alaska Ghost Tours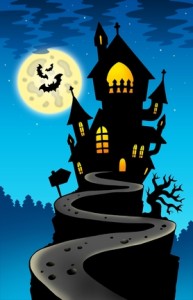 You may also be interested in our article on Haunted Houses and Horror Movies | History of Fear.
Add Your Feedback!
Have you been to one of these haunts? Future readers would be interested in hearing what you thought. Did you have fun? Was it worth the price? Would you suggest it to visitors here? Any tips to maximize your experience? I'll gladly publish what you send me and give you an over-the-Internet hug.
If you are the owner or employee of a house in this directory, or one we missed and need to add, we would love to have more information about your place, including the url, photos, dates/times/hours etc. Use the contact form on our advertising page to get in touch and we'll follow up if we still need your response to any of these questions.