Knoxville Haunted Houses for Halloween 2022
Horrific Knoxville haunted houses are some of the best in the United States and Tennessee. Enjoy a great scary night out with your spouse, date, or friends. Expect to be terrified at all of these haunted attractions. The area even has one of those appearing on the popular Funtober 100 list. For the price of a bowling night you can be part of the action as you come face to face with terror. Most haunts use animatronics, great sounds, Hollywood-worthy sets, and actors with makeup beyond belief. You will be frightened. Find all the haunted houses, haunted trails, haunted corn mazes, haunted hayrides, haunted house near me, and other Halloween fun attractions in the Knoxville area, including those in the cities of Talbot, Corryton, Gatlinburg, and Lenoir City.
Last Major Update:
Dead Man's Farm Haunted House - Philadelphia, TN
Excitement and fun begins Wednesday through Sunday nights starting in early October.  Tickets are $20.  The ticket office opens at 7pm. The haunt opens at 7:30 pm. Parking is free. In addition to the haunted house there is a full midway of fun with bonfires, fire breathing, concessions, side shows, and performances. Check web page for additional dates. Redesigned, they claim it is bloodier and sicker than ever with increased size and more scares. Is that even possible? Are you ready to take your scare to the next level! With an available ticket upgrade – You can be TOUCHED, CORNERED AND MAY BE SEPARATED FROM YOUR GROUP! Note they have a new address at 13100 W Lee Highway, Philadelphia, TN.
Fenders Cornfield Maze - Jonesborough, TN
Fender's Farm has family friendly farm activities during September and October.  The theme this year features Patches Penthouse and Insane Inn.  During October at night on weekends they convert to haunted fun on the farm.  Looks like a real fun place with zip line, pumpkins, corn maze, animals, and more.  Check out the video below.
Frightmare Manor - Talbott, TN
The fright begins in late September.  The four haunted attractions at Frightmare Manor are Manor, Backwoods, Night Harvest, and Phobia. A single ticket at $28 gets you into all 4 attractions. The Manor features the main haunted house of a former serial killer Jermiah Lexer. Finally ask the owners about The Challenge. They are open every Friday and Saturday night in October plus additional dates on Thursday and Sunday. Located on the abandoned Jeremiah Lexer plantation, Frightmare Manor spans 20 acres, offers 3 independent, walk thru, Haunted Attractions on site, boasts a heart-pounding Free-Fall Attraction unlike anything you've ever seen in the "Lexer Jump", and features the Nationally Recognized Nightmare at Frightmare Challenge. If all Walk-Thru Attractions are successfully completed on 5 special event nights, you WILL get your $45 back. You've been warned – TRUE TERROR EXISTS HERE.
FrightWorks - Powell, TN
Near Knoxville is this 13,000 square feet haunt dedicated to making you scream. Expect some undead creatures and dark entities at this great scare. They have good actors and great scenes. The theme is "Some Things Should Remain Forgotten". They are open every Friday, Saturday and Sunday nights in October beginning in late September.  Check web page for additional dates near Halloween. Doors open at 7 pm.
Gatlinburg's Mysterious Mansion - Gatlinburg, TN
Mysterious Mansion is open now.  An annual event that's been frightening people for over 35 years. Open weekends for special Halloween show until 11 pm. Tickets are $14-15. This attraction is open all year and open 7 days a week from spring break through October.  Expect to scream as you never know what rotting resident will be waiting around the corner for you.
State By State List of Halloween Haunted Houses
Haunted Houses in Tennessee
Find other fun things to do in Tennessee in October:
Oktoberfest in Tennessee
Tennessee Festivals
Tennessee Corn Mazes
Tennessee Ghost Tours
Tennessee Pumpkin Patches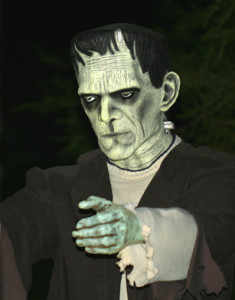 Haunted House Videos
You may also be interested in our article on Haunted Houses and Horror Movies | History of Fear.
Add Your Feedback!
Have you been to one of these haunts? Future readers would be interested in hearing what you thought. Did you have fun? Was it worth the price? Would you suggest it to visitors here? Any tips to maximize your experience? I'll gladly publish what you send me and give you an over-the-Internet hug.
If you are the owner or employee of a house in this directory, or one we missed and need to add, we would love to have more information about your place, including the url, photos, dates/times/hours etc. Use the contact form on our advertising page to get in touch and we'll follow up if we still need your response to any of these questions.
Check out Black Friday ads, Cyber Monday ads, and holiday sale prices from top retailers this Christmas season.