Haunted Houses in Wisconsin for Halloween 2017
Funtober has a complete list of Halloween haunted houses in Wisconsin for 2017.  We list popular haunted attractions America's Dairyland including haunted houses, haunted trails, haunted hayrides, haunted corn mazes, and more Halloween events.  Expect to find lots of zombies, vampires, witches, and monsters roaming throughout Wisconsin.  Lots of wonderful entertainment with most having live actors, animatronics, creepy costumes, air blasters, and plenty of screams.
Madison Haunted HousesMilwaukee Haunted Houses
Green Bay Haunted HousesWausau Haunted Houses
Last Update:
[fsb-social-bar facebook="true" twitter="true"]
Haunted House Owner? Advertise Here.
Do you run a haunted house in the United States? More than 150,000 people came to Funtober last year looking for a haunted attraction to attend in September or October. We can help increase attendance at your business or event through a sponsored listing, coupon giveaway, cross-promotion or other creative marketing initiative. Special deals for nonprofits. Please see our advertising page or contact us for more information.
Funtober also has a list of the most liked haunted attractions based on Facebook likes:   America's Best Top 100 Haunted Houses in 2013 (with videos).
Wisconsin has lots to scream about.  Maybe it is because they are so strong from drinking so much milk?  Maybe the zombies, vampires, witches, demons, devils, and chainsaw murderers do not like the cold weather. Regardless, you'll find them ready to scare at these Wisconsin haunted houses. I found 63 haunted houses in Wisconsin.  We have separate attraction links and listings for haunted houses USA,  haunted corn mazes, haunted trails, haunted zombie paintball, haunted forests, haunted hayrides, and ghost tours.
Burial Chamber - Neenah, WI
A top haunted complex in the United States, the Burial Chamber hosts four professional attractions at one location, including two massive indoor haunted houses (Adrenaline and Insanity), one outdoor haunted woods (Phobia), and their Burial Simulators. Expect a full night of entertainment that you'll never forget. You WILL be scared. Nothing like creating memories that will last a lifetime! Attraction features professional Hollywood-style sets and sounds and top-notch acting and entertainment with over 125 actors nightly. It takes about 20 minutes for each of the haunted houses. The dates start on Saturday, September 24th. Doors open at 7 pm and close at 11:30 pm on Friday and Saturday nights and 10 pm the other nights. Tickets are $15 to go through one haunted attraction. You get two attractions for $25, and all three for $30. The attractions are Adrenalin Haunted House, Insanity Haunted House, Phobia in the Woods, and The Last Ride.
Chamber of Horrors - Fall River, WI
Chamber of Horrors is charity haunt open Friday and Saturday nights starting October 7th. The ticket booth is open between 7 pm to 10 pm. Tickets on sale for $15 at the Haunted House and for the Zombie Paintball Hunt. A $20 combo ticket can be purchased.
Dark Side Haunted Adventure - Ixonia, WI
Glacier Rock Farms hosts the Dark Side Haunted Adventure. The five haunt attracts include Dark Side are Backwoods Revenge, Twilight Nightmare, Foxglove Nursery, Schizophrenia, and The Descent. They are also testing an all new attraction Terror Treatment. Dark Side is open Friday and Saturday night from September 30th. Enjoy between the hours of 7 pm to 10 pm. They also have a separate Zombie Expedition paintball shooting experience.
Deadwood Haunted Forest - Hudson, WI
This attraction has a half mile haunted trail, a bonfire, and concessions. Dreadwood Haunted Forest is open from 7:30 pm to 10:30 pm. The attractions opens on October 7th. Tickets are $16.
Dimension of Horrors - Wausau, WI
This is an all new redesigned attraction. They developed Phantom Laser Tag as their main attraction for 2016. $8 per person per game or 3 for $20. Open Monday, Tuesday, Friday, Saturday and Sunday.
Dominion of Terror Sheboygan Jaycees - Sheboygan, WI
For 41 years the Sheboygan Jaycees have operated the Dominion of Terror haunted house. This is a big scary attraction with 20 plus rooms and over 75 volunteers who create an all new attraction every year. Every year has all new blood, gore, and fright as each room is themed and designed. Proceeds from the haunt are used to support a number of local charities and organizations. Tickets are $15 at the door. Discount $10 tickets are available for their "throwback weekend" on October 7th-8th. Attraction opens weekends beginning September 30th. Sheboygan is located about halfway between Milwaukee and Green Bay.
Dr. Scary's Haunted House - Fort Atkinson, WI
Located for eight years at Jellystone Park, Dr. Scary's Haunted House may not be open in 2016. We have not seen any updates.
Ghost Boat - Wisconsin Dells, WI
The Ghost Boat operates Friday and Saturday in October. This is really a 90 minute cruise that includes a stop at Witches Gulch shore landing. The theme is Season of the Witch. They run an 8:15 pm cruise. Operated by Dells Boat Tours which does dinner cruises all year. They also run a Haunted Canyon cruise starting in June.
Ghost Outpost Haunted House - Wisconsin Dells, WI
Ghost Out-Post is a haunted house open all year and every night from May 15th through October 30th. The theme deals with movie fears such as Williard the Rat, Hellhound, and a Vortex room. Tickets are $8.95. Opens daily at 10:00 am and closes at 11:00 pm.
Green Bay Fear Haunted Attractions - Green Bay, WI
Expect to find ghoulish creatures, a dark labyrinth, optical illusions, and horror scenes at the Green Bay Fear attraction. It operates Thursday, Friday, and Saturday nights starting September 30th. Doors open at 7 pm and close at 11 pm on Friday and Saturday and 10 pm on the other nights.
Halls of Terror - Prairie du Chen, WI
Haunted Halls of Terror opens October 14th on St. Feriole Island. An all new layout, scenes, and scares for more terror. It runs from 7:00 pm to 10:00 pm. Open Friday and Saturday nights plus 30th-31st.
Hartford Jaycees Dwelling of Despair - Slinger, WI
Now known as Dwelling & Despair, the Jaycees have operated this charity haunted house for the last 31 years. It has both a haunted trail and a haunted house. Lots of chainsaws provide a real scare on that trail. Tickets are $14. The Hartford Jaycees Haunted House opens Friday and Saturday nights starting September 30th.
Haunted Sawmill - Merrill, WI
The Haunted Sawmill near Wausau is really the story of Skullface Vincent Mudgett and how he went from an employee at the sawmill to murderer and butcher of boy scout victims. This house is run by scout troop 599. Note: They just announced on facebook they will not be open in 2016.
House of Shadows - Sparta, WI
Tickets are $10 for the House of Shadows. It operates a Scary haunt between 7 pm to 10 pm. Also there is a not so scary attraction for $6 that runs for an hour beginning at 6pm. They are open Friday and Saturday nights beginning September 30th.
Mars Haunted House - Milwaukee, WI
Mars Haunted House is closed for 2016.
Meadowbrook's Haunted Cornfield - West Bend, WI
Meadowbrook Haunted Cornfield has live actors, fog, sound effects, action creatures, and lighting effects. Meadowbrook Pumpkin Farm has operated the haunted cornfield for over 11 years. In the waiting area there is a bonfire, BBQ foods, and a ghost storytelling time. It takes about 45 minutes to go through the haunted cornfield. Enjoy Friday and Saturday nights from September 30th. Open 7 pm to 12 am on Friday and Saturday nights. The farm has daytime activities everyday. Tickets are around $25 including the country style bonfire.
Oakfield Conservation Club Haunted Shed - Oakfield, WI
The Haunted Shed is hosted at the Oakfield Conservation Club. They are open from 7:30 pm to 11:00 pm on Friday and Saturday nights beginning October 14th. Tickets are $6. Call 920-922-8113 for more information.
Onalaska Jaycees Freakwater Farm - Onalaska, WI
Located at Clearwater Farm the Onalaska Jaycees Haunted House runs their annual haunted house. Their web page does not appear to be working. We are unsure they are opening in 2016.
Screamin Acres Haunted Houses - Stoughton, WI
Screamin Acres Haunted Scream Park is an in your face high intensity 7000 square foot attraction. The main haunts The Last Resort, Slaughterhouse, and Side Effects are again built new for 2016. The park is open from 7 pm to 11 pm. Enjoy Friday and Saturday evenings from October 1st. Tickets are $22 online.
Shockwave Haunts - Whitewater, WI
Four haunts at one location with a great pricing schedule. Tickets are $10 for one attraction, $18 for three, and $20 for four. The fun begins October Malignant Management, and an all new Mystery Haunt. Doors open at 7:00 pm. The fun runs Friday and Saturday nights starting October 1st.
Splatter Haus - Two Rivers, WI
Splatterhaus is an extreme haunt. They advertise the slogan, "We won't just scare you we'll scare the living shit out of you." They have an indoor lobby with concessions, movies, souvenirs, and restrooms. Tickets are $10. Open Friday and Saturday nights starting September 30th.
Terror on Rural Street - Hartford, WI
Terror on Rural Street has frightened folks for over 16 years. Live actors and creative animatronics await to scare you in this 17 room haunted house. Free parking and a heated waiting area are for your convenience. Very intense so I hope you make it through alive. This year it is open Friday and Saturday nights
Terror on the Fox - Green Bay, WI
Terror on the Fox operates 6 main attractions. Tickets are $25. The attraction is open Friday and Saturday nights beginning September 23rd. Check web page for added dates they are open in October. Doors open at 6:30 pm.
Terror Trail - Wautoma, WI
Terror Trail is a 13 acre walk through terror with blood curdling screams and unstable, menacing ghouls. What lies beneath death? It really sounds scary doesn't it. They are open until 11 pm on Fridays and 12:00 am on Saturdays.
The Haunted Mansion - Brussels, WI
The Haunted Mansion is open on Friday and Saturday nights in October. It is located at Quietwoods South Camping Resort. It features a haunted trail, corn maze, bus ride, and haunted house. Tickets are $10. They are open from 7 pm to 10 pm.
The Morgue Haunted House - De Pere, WI
A flu epidemic in 1929 is the theme behind The Morgue Haunted House. Scores of families died during the outbreak. Be careful and avoid the morgue witch. The attraction has a 3 floor haunted house and a haunted woods nearby. In addition for fun they have a bonfire, concession stand, big screen movies, and the straight to hell ride. The Morgue operates every Friday and Saturday nights starting October 1st. The ticket booth is open between 7:30 pm to 10:30 pm. Tickets are $15. Parking is free.
Wilke's Haunted Weekends - Wausau, WI
Located on the huge Wilke's Dairy Farm, Haunted Weekends features a haunted house, haunted maze, and haunted hayride. Note I believe this attraction is best for families and children above the age of 6 years old. They also run a corn maze and pumpkin patch with lots of daytime activities beginning in September. It runs everyday during the fall season. Daytime activities include hayride, corn maze, pumpkin patch, tractor tricycles, bouncing tubes, sandbox, rabbits and goats with lots more fun. Their haunted weekends run Friday and Saturday starting on October 15th.
Wisconsin Fear Grounds - Waukesha, WI
Waukesha Expo Center Grounds hosts the 13 year old haunt Wisconsin Feargrounds. There are four attractions named Morgan Manor, CarnEvil of Torment, Unstable and again for 2016 is Morgana's Escape. Tickets are $15 for Morgan Manor or a combo ticket for all three haunts is $35. Wisconsin Feargrounds opens Friday and Saturday nights starting October 1st plus a couple more dates around Halloween. The open times are 7 pm to 11:30 pm except only until 10 pm on the 30th.
State By State List of Halloween Haunted Houses
Nearby Haunted Houses
What's the harm, if you live near one of them, in also looking for your next haunted house across the border?
Haunted Houses in Illinois
Haunted Houses in Iowa
Haunted Houses in Minnesota
Find other fall fun things to do in Wisconsin in October:
Oktoberfest in Wisconsin
Wisconsin Festivals
Wisconsin Corn Mazes
Wisconsin Ghost Tours
Pumpkin Patches in Wisconsin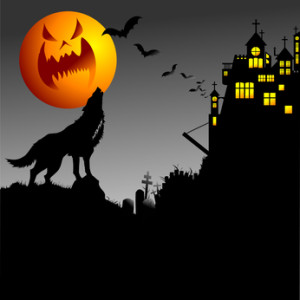 Help Me Out
Have you experienced one of these haunted attractions? Future visitors would be interested in hearing what you thought. Did you have fun? Was it worth the money? Would you recommend it to our readers? Any suggestions to maximize the experience? I'll gladly publish what you send me and give you a virtual hug.
If you are the owner or employee of a haunted house on this list, or one I missed and need to add, I would love to have more information about the haunted house, photos, dates/times/hours for 2017, etc. Use the contact form to get in touch and I'll tell you where to email your answers to these questions.