Haunted Houses in Wisconsin for Halloween 2022
Wisconsin haunted houses are some of the scariest in the United States. Enjoy a great night out with your spouse, date, or friends. Expect to be terrified at these haunted houses. For the price of a movie ticket you can be part of the action as you come face to face with terror. Most haunts use animatronics, great props, Hollywood-worthy sets, sound effects, and actors with makeup beyond belief. You will be frightened.  Find all the local haunted houses, haunted trails, haunted corn mazes, haunted hayrides, haunted house near me, scream parks, and other Halloween fun attractions across the state. Look out for zombies, witches, vampires, creatures, monsters, and more than a couple Freddys and Jasons roaming the countryside in 2022.
Green Bay Haunted HousesMadison Haunted HousesMilwaukee Haunted Houses Wausau Haunted Houses
Last Major Update:
Abandoned Haunted House Complex - Mount Pleasant, WI
Abandoned is open from late September on every Friday and Saturday nights in October through early November plus some added dates near Halloween.  Stalker Haunted Cornfield has Ambush and Hysteria Haunted Houses.  Save money and get the combo ticket to get you into all three. Abandoned Haunted House Complex is home to three entirely different Haunted Houses. Abandoned's Haunted Complex is designed to attack our customer's senses in multiple ways to ensure people of all types are entertained.  Our Haunted House Complex utilizes a continual walk-through approach for our events. There are 2 entry lines that allow customers to enter either the Ambush / Hysteria Combo ticket or a separate line to enter Stalker Haunted Cornfield. We also offer Quick pass upgrades which allow customers to use their own lines to enter and to SIGNIFICANTLY reduce your wait times
Burial Chamber - Neenah, WI
Get ready for this years opening in late September.  A top haunted complex in the United States, the Burial Chamber hosts four professional attractions at one location, including two massive indoor haunted houses (Adrenaline and Insanity), one outdoor haunted woods (Phobia), and their Burial Simulators. Expect a full night of entertainment that you'll never forget. You WILL be scared. Nothing like creating memories that will last a lifetime! Attraction features professional Hollywood-style sets and sounds and top-notch acting and entertainment with over 125 actors nightly. It takes about 20 minutes for each of the haunted houses.  Doors open at 7 pm and close at 11:30 pm on Friday and Saturday nights and 10 pm the other nights. The attractions are Adrenalin Haunted House, Insanity Haunted House, Phobia in the Woods, and The Last Ride.  Attraction runs Friday and Saturday nights from late September through early November plus some Thursday and Sunday nights right before Halloween.
Chamber of Horrors - Fall River, WI
Chamber of Horrors has closed their charity haunt.  They will be missed.
Creepy Hollow Haunted Trail - Aniwa, WI
Creepy Hollow Haunted Trail, Central Wisconsin-Address N11818 Cedar Rd Aniwa WI (Between Aniwa and Birnhamwood), 13 miles south of Antigo.  Dates: Friday and Saturday the last weekend in October.  Haunted trail walk to benefit local charities.  Tickets sold at the gate from 7pm until 11pm.  $10/person and under $5, Fast pass $20/person, snack and beverages available at the gate. Rain or Shine. (100% Volunteer Run, proceeds go to local charities, see brochure)
Dark Side Haunted Adventure - Ixonia, WI
Glacier Rock Farms hosts the Dark Side Haunted Adventure. The seven haunt attracts include Dark Side are Backwoods Revenge, Twilight Nightmare, Foxglove Nursery, Schizophrenia, and The Descent. They are also testing an all new attraction Terror Treatment. Dark Side is open Friday and Saturday nights beginning late September.  Enjoy between the hours of 7 pm to 10 pm.
Deadwood Haunted Forest - Hudson, WI
Deadwood opens this fall in early October.  It runs every Friday and Saturday night in October.  This attraction has a half mile haunted trail, a bonfire, and concessions. Dreadwood Haunted Forest is open from 7:30 pm to 10:30 pm.   You will walk a half mile on a dirt path in the late autumn, so bring warm clothes and comfortable shoes. You may see things that disgust you. You may feel disoriented, stifled, pursued, and preyed upon. Your guide will know the way. You MUST stay with your guide. There are no side-doors or escape routes — once you have entered Dreadwood, the only way out is through.
Dominion of Terror Sheboygan Jaycees - Sheboygan, WI
For 45 years the Sheboygan Jaycees have operated the Dominion of Terror haunted house. This is a big scary attraction with 20 plus rooms and over 75 volunteers who create an all new attraction every year. Every year has all new blood, gore, and fright as each room is themed and designed. Proceeds from the haunt are used to support a number of local charities and organizations. Tickets available at the door.  Discount tickets are available for their "throwback weekend" in October. Attraction opens weekends beginning early October. Sheboygan is located about halfway between Milwaukee and Green Bay.
Evil Falls - Eagle River, WI
Evil Falls returns to their downtown location for the second year.  Their House of Tormented Souls supports the Northland Pines School Drama and Musical Productions.  They run Friday and Saturday nights beginning in early October.
Fireside Campground Fright Fest - Lone Rock, WI
Fright Fest runs from late September throughout October on Friday and Saturday nights.  Ride down to the depths of horror in our fright elevator and try to make it out alive!  Our Haunted Pavilion is full of what your worst nightmares are made of.  If you are one of the lucky ones to make it out of the maze and the autopsy room, you will have to trudge through the swamp where you never know what could be lurking below the depths.  You may even find yourself in a bloody haunted camper where you will find something lurking around every corner!  For our registered campers the haunted pavilion will be 7.50 per person for a one time admission. For non campers the admission to the haunted pavilion will be 10.00 per person.
Ghost Boat - Wisconsin Dells, WI
Season begins with "Season of the Witch".  Open weekends in September and October.  The Ghost Boat operates Friday and Saturday. This is really a 90 minute night cruise that includes a stop at Witches Gulch shore landing. There are those who believe the wilderness just beyond the borders of Wisconsin Dells is home to an ancient, evil entity, a malevolent monster whose power waxes in the dying days of Autumn. This is the Witch of Wisconsin Dells, and those who dare can join in a fright-filled Halloween season journey to its haunted lair. You'll embark at dusk on a boat filled with fellow explorers (and a few uninvited ghastly guests), hearing legends and folklore of the Dells as you ride upriver. Then comes a walk through a forest haunted by all manner of ghost and ghoul, vampire and werewolf, leading you straight to the dark heart of the witch's canyon crypt! A Halloween adventure that will haunt your nightmares! Tickets for adults are $27.75.  They run an 8:15 pm cruise. Operated by Dells Boat Tours which does dinner cruises all year. They also run a Haunted Canyon cruise starting in June.
Ghost Outpost Haunted House - Wisconsin Dells, WI
Ghost Out-Post is a haunted house open all year and every Thursday through Sunday from May 15th through October 30th. The theme deals with movie fears such as Williard the Rat, Hellhound, and a Vortex room. Tickets are $5.00.  Check web page for details.  In September they are open from 10am until 10pm on Monday through Sunday.
Green Bay Fear Haunted Attractions - Green Bay, WI
Expect to find ghoulish creatures, a dark labyrinth, optical illusions, and horror scenes at the Green Bay Fear attraction. It operates Thursday, Friday, and Saturday nights beginning in late September. Doors open at 7 pm and close at 11 pm on Friday and Saturday and 10 pm on the other nights. Once you make it out alive (hopefully), you will enjoy their many amenities, from their Odditorium, featuring artifacts of oddities including the Egyptian Mummified Cat and the shrunken head of an unfortunate adventurer. Cozy up by the fire and take in some live music, or a sideshow at their Freakshow center stage. Perhaps you'll find yourself hungry for a bite to eat? Grab a snack from their food vendors and take a gander at the Voodoo Hoodoo gift shop.
Halls of Terror - Prairie du Chen, WI
Haunted Halls of Terror opens in early October on St. Feriole Island. An all new layout, scenes, and scares for more terror. It runs from 7:00 pm to 10:00 pm. Open Friday and Saturday nights in October.
Hartford Jaycees Dwelling of Despair - Slinger, WI
Get ready for opening night in early October.  Now known as Dwelling & Despair, the Jaycees have operated this charity haunted house for the last 35 years. It has both a haunted trail and a haunted house. Lots of chainsaws provide a real scare on that trail. The Hartford Jaycees Haunted House opens Friday and Saturday nights in October.
Haunted Sawmill - Merrill, WI
Opens this year in early October.  Runs every Friday and Saturday nights in October. This year's theme is carnival. The Haunted Sawmill near Wausau is really the story of Skullface Vincent Mudgett and how he went from an employee at the sawmill to murderer and butcher of Boy Scout victims. This house is run by Scout Troop 599. 
House of Shadows - Sparta, WI
Their season begins in early October.  Tickets are $10 for the House of Shadows. It operates a Scary haunt between 7 pm to 10 pm. Also there is a not so scary flashlight attraction for $6 that runs for an hour beginning at 6 pm. They are open Friday and Saturday nights in October plus Halloween.  Proceeds benefit the Boys and Girl Club of Sparta..
Meadowbrook's Haunted Cornfield - West Bend, WI
Open Friday and Saturday nights in October.  Meadowbrook Haunted Cornfield has live actors, fog, sound effects, action creatures, and lighting effects. Meadowbrook Pumpkin Farm has operated the haunted cornfield for over 12 years. In the waiting area there is a bonfire, BBQ foods, and a ghost storytelling time. It takes about 45 minutes to go through the 3/4 mile haunted cornfield. Enjoy another 8 haunted house scenes.  Open 7 pm to 12 am on Friday and Saturday nights. The farm has daytime activities everyday. Tickets are around $25 including the country style bonfire.
Onalaska Jaycees Fearwater Farm - Onalaska, WI

Screamin Acres Haunted Houses - Stoughton, WI
The attraction opens up in early October.  Screamin Acres Haunted Scream Park is an in your face high intensity 9000 square foot attraction. The main haunts The Last Resort, Slaughterhouse, and Side Effects are again built new and bigger for 2020. The park is open from 7 pm to 11 pm. Enjoy Friday and Saturday evenings in October plus Halloween night. Tickets available online.
Shockwave Haunts - Whitewater, WI
Three haunts at one location with a great pricing schedule. Tickets are available for one attraction, two or three. The fun begins in October with an new Mystery Haunt. Doors open at 7:00 pm. The fun runs every Friday and Saturday nights in October.
Soul Reapers - Wilmot, WI
Soul Reapers is open Friday and Saturday nights starting in early October plus some added dates.  Soul Reapers Haunted House brings you face to face with the Demons and Monsters of your scariest nightmares! The Soul Reapers emerge from Hell and take residence at the Kenosha County Fairgrounds in Wilmot, WI each October to collect and feast on your souls and screams!  Your nightmare journey begins with you entering into the old mansion.  If you do survive the old mansion with your soul still intact and your body "unpossessed," your next venture takes you through the Southport Mental Hospital and Asylum. Finally scream your way into the Abyss.
Spooks On Spurr - New London, WI
Spooks on Spurr tickets run every Friday and Saturday nights beginning in late September. Their attraction Mansion Of Misery is an actual 5,000 square foot mansion that was built in 1842 as part of a family farm. Their other attraction is Little Pumpkin Acres Family Field of Fun. They offer fun and entertainment for the whole family with multiple activities including wagon rides, pumpkin patch, corn maze, concessions and activity field.
Spooky Hollow - Mondovi, WI
Spooky Hollow is open the last two Friday and Saturday nights in October plus the 31st.  This is a local family run haunted house between the small towns of Mondovi and Eleva.
Spooky Stalks Haunted Cornfield - Milwaukee, WI
Spooky Stalks started in 2005.  Situated on the outskirts of Milwaukee, lies a parcel of haunted land cursed by ancient spirits. Not a typical Halloween haunted house but a unique outdoor experience.
Terror on Rural Street - Hartford, WI
The terror returns on in early October.  Open Friday and Saturday nights in October.  Terror on Rural Street has frightened folks for over 20 years. Live actors and creative animatronics await to scare you in this 17 room haunted house. Free parking and a heated waiting area are for your convenience. Very intense so I hope you make it through alive.
Terror on the Fox - Green Bay, WI
Terror on the Fox operates 2 main attractions. The attraction is open Friday and Saturday nights in beginning late September.  Open Friday through Sunday in October. Check web page for added dates they are open in October. Doors open at 6:30 pm.  Attractions are The Possession and Blackthorne Cemetery.  Terror has over 26000 Facebook likes.
Terror Trail - Wautoma, WI
Terror Trail is a 13 acre walk through terror with blood curdling screams and unstable, menacing ghouls. What lies beneath death? It really sounds scary doesn't it. They are open on Friday and Saturday beginning in the middle of October plus Halloween night.  Admission tickets are around $15.  Check web page for full schedule information.  This is a charity haunt with all proceeds going to local not for profit organizations.
The Dark Carnival - Oconomowoc, WI
Dark Carnival runs every Friday and Saturday nights starting in early October.  The Dark Carnival Haunted House has developed a journey through a haunted house that will warp your senses. From blacked-out rooms and confusing mazes to bone-chilling spaces and shocking effects, your experience will be one to remember. Don't like clowns? We are not always clowning around. There are plenty of other sights and sounds to awake any that dare to enter . . . well, you may not make it all the way through.  Enjoy the 40 rooms of terror with fear inducing actors, lights, sounds, and special effects.
The Haunted Mansion - Brussels, WI
Their season opens in early October for their 15th year.  The Haunted Mansion is open on Friday and Saturday nights in October. It is located at Quietwoods South Camping Resort. It features a haunted trail, dark corn maze, bus ride, and haunted house. Tickets are available. They are open from 7 pm to 10 pm.  All proceeds go for the benefit of the local county school system.  They have been frightening folks for years.
Warriors Haunted Asylum - Mt Calvary, WI
Three floors of scares! Start on the second floor and working your way through twists and turns all the way down to the 100 year old basement – but it doesn't end there.  Friday and Saturdays 7pm till 10pm in October. Halloween night from 7pm till 9pm BLACK OUT NIGHT!!!!!! Your group will be handed 1 flashlight to find your way though in the dark… if you can! Each year, this haunt also donates a portion of the proceeds to charitable causes…. If you escape the basement, the fright continues throughout the outside maze.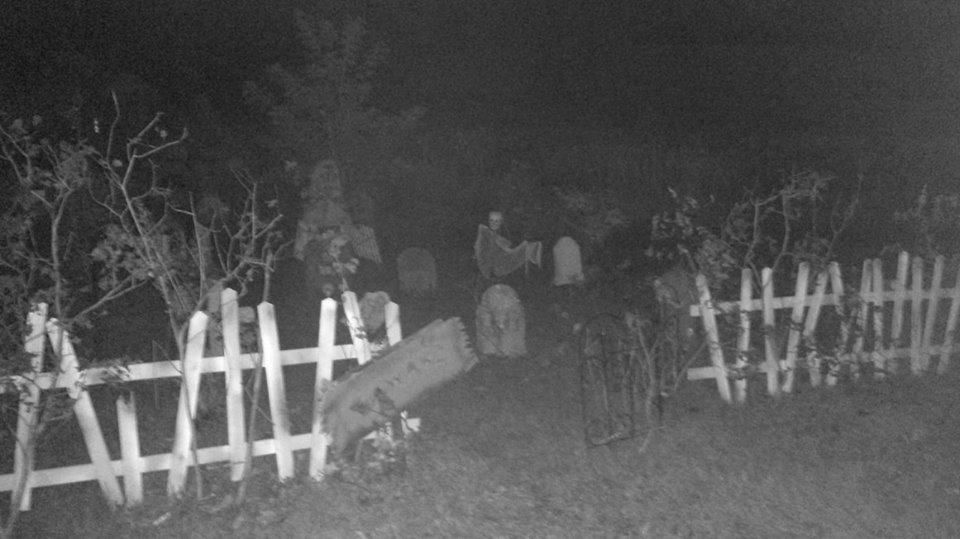 Wilke's Haunted Weekends - Wausau, WI
Haunt runs the last two weekends in October.  Located on the huge Wilke's Dairy Farm, Haunted Weekends features a haunted house, haunted maze, and haunted hayride. Note I believe this attraction is best for families and children above the age of 6 years old. They also run a corn maze and pumpkin patch with lots of daytime activities beginning in September. The farm runs everyday during the fall season. Daytime activities include hayride, corn maze, pumpkin patch, tractor tricycles, bouncing tubes, sandbox, rabbits and goats with lots more fun. Their haunted weekends run Friday and Saturday nights.
Wisconsin Fear Grounds - Waukesha, WI
The season begins in early October.  Waukesha Expo Center Grounds hosts the 15 year old haunt Wisconsin Feargrounds. There are three attractions named Morgan Manor, Torment,  and Slaughterhouse.  Tickets are for Morgan Manor or a combo ticket for all three haunts. Wisconsin Feargrounds is open Friday and Saturday nights in October. The open times are 7 pm to 11:30 pm.  Note this year's theme is Compound.
Youth Go Haunted House - Neenah, WI
Tickets are $5 for students and $10 for adults. They are open the last three Friday and Saturdays nights in October.  Youth Go's Haunted House is not afraid to mess with your senses, bring you unexpected scares, or skimp on the fun. There are no animatronics, there are no holograms, what we have are rooms full of over-energized youth that creep and crawl for your shrieks!  Our Haunted House is recommended for guests ages 12 and older and parents should use personal discretion.  And we are a handicap accessible Haunted House!  Youth Go's Haunted House will be open from 6-9:30pm at Neenah's Old City Garage at 333 West Cecil Street.  The cost of your ticket will not only provide you with a visit to a great Haunted House, it also provides countless programs and opportunities for area youth who attend Youth Go!
Mayr Family Farm – DeForest, WI
Admission is $8 per person with children 4 and under free. Includes farm animals, straw maze, kids games, bouncy house, pedal tractors and duck pond. Pick your own pumpkins, seven acre corn maze and haunted maze cost extra. Pumpkin picking and horse drawn wagon rides available on Saturday and Sunday starting in late September including farm admission.  The wagon is pulled by their team of Percheron Draft horses. Haunted cornfield available on Friday and Saturday evenings starting in mid-October. You may bring a flashlight, but it isn't recommended as it makes you an easy target! They also do a local benefit weekend for a charity of choice of every fall. The farm is approximately 14 miles north of Madison at 3680 Egre Rd., DeForest, WI.
Schuster Farm – Deerfield, WI
Three dozen varieties of pumpkins and gourds as well as a corn maze.  Barnyard activities include pig races, tire maze, corn pit, slides, and other fun. Additional cost to special weekend farm attractions like the barrel train ride, pumpkin cannon, corn cannon and jumping pillow cost additional after usage of your three activity tickets. Search for rocks and gems at Christian's Mining Company for $3-5. Haunted forest ($15) and flashlight maze ($6 – bring your flashlight!) after dark on Fridays and Saturdays in October. The farm, on a farmstead settled in the early 1900s is run by Don and Theresa who purchased it in 1990. Open daily from late September through Halloween. The farm is located 16 miles east of Madison at 1326 US Highway 12, Deerfield, WI.
Swans Pumpkin Farm – Franksville, WI
A Racine County pumpkin farm celebrating their 38th season. Also has petting zoo, tractor drawn hayrides, pony rides, and pedal karts. Barrel train rides available for children on weekends. Tractor drawn hayrides available daily, with fire and marshmallow roasting following the evening ride. Don't miss their at night Wanda's Spook  House.  Swans is approximately 20 miles south of Milwaukee at 5930 County Highway H, Franksville, WI 53126. It is only 10 miles from Racine.
Treinen Farm – Lodi, WI
A 14 acre pumpkin patch with 15 varieties of pumpkins. They also have hayrides (weekend) and a 15 acre corn maze. Purchased separately, pumpkin adventure and maze adventure are $7-9 per person. Zombie night at the corn maze is available. Farm Admission and/or Hayride is $4-6. Additional fees for gem stone mining, pumpkin slingshot, Jacob's Ladder and Bounce House. This third generation family farm was purchased by Alan Treinen's grandfather in the early 1920s. the farm is located at W12420 State Road 60, Lodi, WI 53555. It is approximately 20 miles north of Madison.
Hidden Trails Corn Maze – West Salem, WI – 12 Acres
4 separate mazes totaling five miles of paths through a 12 acre cornfield. Don't miss the twisted maze run in the dark and in the daylight. Hidden Trails, located three miles east of Valley View Mall, started their first corn maze in 2000.  Other activities include the pumpkin patch, wagon rides, barrel train and duck races.
Willow Springs Garden – Wausau, WI
A harvest festival in autumn at this farm with pumpkin picking patch, corn maze, petting zoo and horse rides. Visit the Old Town Hall of Maine, which was moved to the property. Haunted maze available, recommended for kids over 10 years of age. Flashlights are not allowed in the haunted maze. Willow Springs is located at 5480 Hillcrest Drive, Wausau, WI 54401. It is located about 103 miles west of Green Bay.
What's the harm, if you live near one of them, in also looking for your next haunted house across the border? Check out our listings for states near you here: Illinois, Iowa, and Minnesota.
Find other fall fun things to do in Wisconsin in October:
Oktoberfest in Wisconsin
Wisconsin Festivals
Wisconsin Corn Mazes
Wisconsin Ghost Tours
Pumpkin Patches in Wisconsin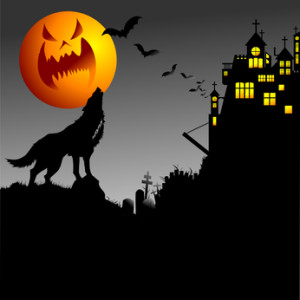 You may also be interested in our article on Haunted Houses and Horror Movies | History of Fear.
Add Your Feedback!
Have you been to one of these haunts? Future readers would be interested in hearing what you thought. Did you have fun? Was it worth the price? Would you suggest it to visitors here? Any tips to maximize your experience? I'll gladly publish what you send me and give you an over-the-Internet hug.
If you are the owner or employee of a house in this directory, or one we missed and need to add, we would love to have more information about your place, including the url, photos, dates/times/hours etc. Use the contact form on our advertising page to get in touch and we'll follow up if we still need your response to any of these questions.
Check out Black Friday ads, Cyber Monday ads, and holiday sale prices from top retailers this Christmas season.