The islands offers first class haunted houses in Hawaii to tourists and residents for 2018.  Expect to find some ghosts, zombies, and creatures at haunt attractions featuring animatronics and thrilling Hollywood type set designs.  We found a few entertainment venues for Halloween in October.
Last Major Update:
Haunted House Owner? Advertise Here.
Do you run a haunted house in the United States?  Please see our advertising page or contact us for more information.
We have separate attraction links and listings for haunted houses USA,  haunted corn mazes, haunted trails, haunted zombie paintball, haunted forests, haunted hayrides, and ghost tours.
Haunted Plantation - , HI
A ghost and ghouls walk through experience beginning with the darkness tunnel. Lots of actors and scary scenes. It is located at a real haunted village in Waipahu. Attraction is open every Friday, Saturday, and Sunday nights in October. Check website for dates.  Tickets are $15.
State By State List of Halloween Haunted Houses
Find other fun things to do in Hawaii in October:
Oktoberfest in Hawaii
Hawaii Festivals
Hawaii Corn Mazes
Hawaii Ghost Tours
Pumpkin Patches in Hawaii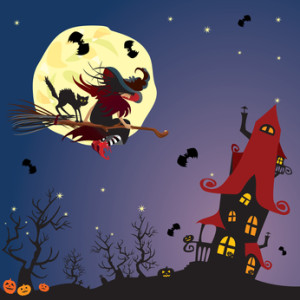 Add Info
Have you been to one of these haunted houses? Future readers would be interested in hearing what you thought. Did you have fun? Was it worth the money? Would you suggest it to others? Any suggestions to maximize your experience? I'll gladly publish what you send me and give you a great big hug.
If you are the owner or employee of a haunted house in this directory, or one I missed and need to add, I would love to have more information about the haunted house, photos, dates/times/hours for 2018, etc. Use the contact form to get in touch and I'll tell you where to email your answers to these questions.