Haunted Houses in Tennessee for Halloween 2022
Find scary Halloween haunted houses in Tennessee at the Funtober directory of haunted attractions, a complete list of all the local Tennessee haunts including haunted houses, haunted hayrides, haunted trails, scream parks, haunted corn mazes, haunted house near me, and pther Hallowwen attractions and fun. Enjoy an evening out with your friends at a haunted house for the scream of your life. Find Hollywood-worthy set designs, live actors with unbelievable makeup, air blasters, creepy costumes, amazing animatronics, and thrilling costumes.
Chattanooga Haunted HousesKnoxville HauntsMemphis HauntsNashville Haunts
Last Major Update:
Beck Mountain Corn Maze - Elizabethton, TN
Haunted Night at Beck Mountain runs every Friday and Saturday night starting the middle of October.  A ticket will first get you onto the HAYRIDE. Make sure to keep up with your ticket because the Hayride ends at MURDER MANOR. This haunted house has all your worst fears; so make sure not to wake the dead!  If you make it out of Murder Manor alive you might just find yourself in the HAUNTED CORN MAZE. The Maze has 3 acres of goblins and ghosts.  You better watch out because you might just meet your worst nightmare!!  Maybe you can make it out alive?  They have a number of ticket options to individual priced attraction or for just $20 you get the hayride Murder Manor and Haunted Maze.
Bloody Acres Haunted Woods - Gallatin, TN
Season begins this year in late September.  "Warning the woods has been infected". Bloody Acres has 14 acres of blood and gore on wooded trails with various rooms and scenes of screams. Tickets are $15. The haunt is open Fridays and Saturdays from 7 pm to 12 am in September and October plus 7 pm to 11 pm on Sundays in October and weeknights during Halloween week.
Camp Blood - Humboldt, TN
Camp Blood opens in late September and then runs every Friday, Saturday, and Sunday nights in October.  Prior to 1960, Camp Cedar Lake was a group of 7 cabins and a small lake on Mason Grove Road.  Since the massacre there no one has been in those cabins since they removed the bodies.  The woods have grown dense and the cabins have aged but we recently decided to restore the old camp.  Strange things are happening as the repairs have started but we are determined to not let anything stop us.  Are the warnings written in blood on the walls simple kid pranks? Or are they pure EVIL that has been released because of our disturbance of the site?  We plan to have a Haunt at this location despite the warnings and threats we have received.  Camp Blood is an aggressive haunted attraction not recommended for children. However, Zombie Trail Paintball is on the same property and is kid-friendly!
Creepy Hollow Haunted Woods - Spring Hill, TN
Attraction opens in late September.  "One of the Best Haunted Houses and Haunted Woods in middle Tennessee minutes from Nashville." Creepy Hollow is open from dark to 11 pm on Fridays and Saturdays. Tickets are $25 for the 3 attractions. Free parking plus lots of music, concessions, and scares. Scream all you want. What is your favorite haunt? Choose from Haunted Woods, Zombie Maze, and Haunted Barn.
Dead Land Scream Park - Lebanon, TN
Opens for the season in the middle of September. There are three terrifying trail attractions at Dead Land. They are The Portal, The Crypt, and The Curse. Weekends they are open from 7 pm until midnight. Attraction is open every Friday and Saturday through early November. There are single attraction tickets or combo packages to get you into all three trails.
Dead Man's Farm Haunted House - Philadelphia, TN
Excitement and fun begins Wednesday through Sunday nights starting in early October.  Tickets are $20.  The ticket office opens at 7pm. The haunt opens at 7:30 pm. Parking is free. In addition to the haunted house there is a full midway of fun with bonfires, fire breathing, concessions, side shows, and performances. Check web page for additional dates. Redesigned, they claim it is bloodier and sicker than ever with increased size and more scares. Is that even possible? Are you ready to take your scare to the next level! With an available ticket upgrade – You can be TOUCHED, CORNERED AND MAY BE SEPARATED FROM YOUR GROUP! Note they have a new address at 13100 W Lee Highway, Philadelphia, TN.
Derailed Haunted House - Ramer, TN
Haunt opens at 7PM every Friday and Saturday beginning in early October plus Halloween night.  DERAILED contains a collection of vignettes attributed to Spike's reign of terror over the past century and a half. Here you will encounter the variety of nightmares that have befallen this community. You will ponder the prospect of being the next victim as you come face-to-face with spine chilling horror. Will you be able to make it through the frightful complex without being Derailed? Spike is looking for you!
Devil's Dungeon - Nashville, TN
Opening night is in the middle of September.  This is Nashville's most controversial and scariest haunted house. "A Night in Hell" with lots of blood, screams, and zombies everywhere. Tickets are $20. Devil's Dungeon opens Friday and Saturday in September and Friday, Saturday, and Sunday nights in October.  Open from 8:00 pm until 1:00 am or 7:00 pm to 10:00 pm on other nights.  Check website for additional dates.
Dread Hollow - Chattanooga, TN
The cursed town of Dread Hollow opens in late September, running Thursday – Sunday nights throughout October and Halloween night. Created by the masterminds of nationally-ranked Ruby Falls Haunted Cavern, Dread Hollow is one of the most horrifyingly innovative in the nation and was named a must-see haunt in the Southeast. There is nowhere to hide from the sinister darkness of three haunts combined in one terrifying nightmare. Due to the intensity of this haunt, it is not recommended for children under the age of 12.
Fenders Cornfield Maze - Jonesborough, TN
Fender's Farm has family friendly farm activities during September and October.  The theme this year features Patches Penthouse and Insane Inn.  During October at night on weekends they convert to haunted fun on the farm.  Looks like a real fun place with zip line, pumpkins, corn maze, animals, and more.  Check out the video below.
Frightmare Manor - Talbott, TN
The fright begins in late September.  The four haunted attractions at Frightmare Manor are Manor, Backwoods, Night Harvest, and Phobia. A single ticket at $28 gets you into all 4 attractions. The Manor features the main haunted house of a former serial killer Jermiah Lexer. Finally ask the owners about The Challenge. They are open every Friday and Saturday night in October plus additional dates on Thursday and Sunday. Located on the abandoned Jeremiah Lexer plantation, Frightmare Manor spans 20 acres, offers 3 independent, walk thru, Haunted Attractions on site, boasts a heart-pounding Free-Fall Attraction unlike anything you've ever seen in the "Lexer Jump", and features the Nationally Recognized Nightmare at Frightmare Challenge. If all Walk-Thru Attractions are successfully completed on 5 special event nights, you WILL get your $45 back. You've been warned – TRUE TERROR EXISTS HERE.
FrightWorks - Powell, TN
Near Knoxville is this 13,000 square feet haunt dedicated to making you scream. Expect some undead creatures and dark entities at this great scare. They have good actors and great scenes. The theme is "Some Things Should Remain Forgotten". They are open every Friday, Saturday and Sunday nights in October beginning in late September.  Check web page for additional dates near Halloween. Doors open at 7 pm.
Gatlinburg's Mysterious Mansion - Gatlinburg, TN
Mysterious Mansion is open now.  An annual event that's been frightening people for over 35 years. Open weekends for special Halloween show until 11 pm. Tickets are $14-15. This attraction is open all year and open 7 days a week from spring break through October.  Expect to scream as you never know what rotting resident will be waiting around the corner for you.
Haunted Web of Horrors - Memphis, TN
Opens for the season on October 4th, 2019.  Sector 23 and Slouch Sanitarium are but two of the 5 haunt attractions at this place.  Tickets are $20-25.  They are open Friday, Saturday and Sunday nights in October.  Over the years they have received a number of fan and fright awards.  Check their web page for details.  Returning to their location at 2665 South Perkins in Memphis in the Trolley Station Shopping Plaza.
Mid-South Haunted Maize - Memphis, TN
The two haunted attractions at Mid-South are a haunted maze and a separate haunted hayride. This is a working farm with other corn maze and children's activities going on during the day. At night you travel through the scary maze and the hayride. They are open nights until 10pm. The dates start in the middle of September for daytime activities and late September for the haunt attractions. They also have a jumping pillow, and corn cannon shooting area.  Haunt is open every Friday and Saturday plus Halloween in October.
Millers Thrillers - Columbia, TN
"This ain't no McDonald's Playland". Miller's Thrillers provides a full range of scary entertainment. Live zombies roam the woods with mutated bodies from the phosphate mines in the area. Spend some time waiting at the concession stand, live music, entertainment zone, or bonfire pit. Tickets to Haunted Woods and Zombie Paintball Hayride are individual or combo priced.   They are open from 7 pm to 11 pm. Attraction is open every Friday and Saturday beginning in late September.
Nashville Nightmare - Madison, TN
Opening night is in late September.  Two haunted houses feature dark passages, wandering monsters, state of the art animatronics, an incredible special effects. Tickets to Nashville Nightmare are for entry into their 4 major haunted houses. Night Terrors has 13 different scenes such as the all new Madison Square Mortuary, Harpo's House of Horrors, Big Mamas Meat Packing Plant, Cellar Dwellers, and Underwood Asylum as examples. The separate all new haunt Horror High is based on high school. Your school was never like this. Where are all the people? It takes about 40 minutes to go through Night Terrors and 20 minutes for Horror High. Nashville Nightmare is open 8pm to midnight on most weekend dates. Sunday nights are 7:30 pm to 10:30 pm.  It runs every Friday and Saturday nights in October plus most weekdays and Sundays around Halloween.  Haunt ends in early November.
Shadowlands Festival of Fear - Millington, TN
Opens for the season in early October.  Doors are open 7 pm until 11 pm. Jones Orchard also runs a farmers market until 6 pm and then continues with a corn maze, pumpkin patch, and hayrides.  Haunt attraction runs Friday, Saturday, and Sunday nights in October.
The 13th Realm - Atwood, TN
The 13th Realm opens in early October and runs every Friday, Saturday, and Sunday nights through early November.  Tickets are $20.  Primarily an outdoor haunt they have lots of scary fun with plenty of live monsters.  Spend some added time at the bonfire, concessions, and watching horror movies.
The Haunted Barn - McDonald, TN
The season begins in early October.  "Chattanooga's Best Haunted Attraction" describes the Haunted Barn. Now with 25 years experience they have constructed a huge maze and 16 rooms throughout the barn. Expect to see a few monsters of unknown fright and description. Tickets are $20. Gates open at 7 pm. The Haunted Barn is open every Friday and Saturday night in October. Doors close at midnight.  This is a fun place with a huge bonfire, dance, live disc jockey entertainment, great concession food and lots more fun.
Wicked Ways Haunted House - Memphis, TN
Opening night is in late September.  All new attractions with extreme gore and fright this year.  Maybe the largest indoor haunt in the Midsouth. It has zombies, ghosts, psycho clowns, and lots more scares. It runs from 7:00 pm until 12:00 am. Open Friday, Saturday, and most Sunday nights plus a couple more dates.  You will experience The MASSIVE Underground Military Bio-hazard Research Laboratories. Go Deep Underground to these Military Research Labs as they hold some of the Worst Infectious Diseases on Earth," Small Pox, Ebola, The Plague, Leprosy, Malaria, Influenza, Yellow Fever, Anthrax, and SARS". BUT Something has gone Deathly wrong.
Perhaps a neighboring state has a closer haunted house to you than the above options in Tennessee: Alabama, Arkansas, Georgia, Kentucky, Mississippi, Missouri, North Carolina, South Carolina, and Virginia.  
Find other fun things to do in Tennessee in October:
Oktoberfest in Tennessee
Tennessee Festivals
Tennessee Corn Mazes
Tennessee Ghost Tours
Tennessee Pumpkin Patches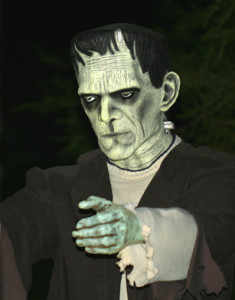 Haunted House Videos
You may also be interested in our article on Haunted Houses and Horror Movies | History of Fear.
Add Your Feedback!
Have you been to one of these haunts? Future readers would be interested in hearing what you thought. Did you have fun? Was it worth the price? Would you suggest it to visitors here? Any tips to maximize your experience? I'll gladly publish what you send me and give you an over-the-Internet hug.
If you are the owner or employee of a house in this directory, or one we missed and need to add, we would love to have more information about your place, including the url, photos, dates/times/hours etc. Use the contact form on our advertising page to get in touch and we'll follow up if we still need your response to any of these questions.
Check out Black Friday ads, Cyber Monday ads, and holiday sale prices from top retailers this Christmas season.