Halloween Haunted Houses in Mississippi
Find all the Halloween 2019 fun at our directory of haunted houses in Mississippi.  There's not a whole lot of haunted houses, but there's a good reason the haunted houses in Mississippi for 2019 are scarier than your average haunt.  More zombies floating down the Mississippi River or demons and vampires lining the houses along the bank. They've learned from the mighty Mississippi River. Be big and fast.
Last Major Update:
Bailey Haunted Firehouse - Meridian, MS
Bailey Haunted Firehouse open every Friday and Saturday in October 2018. Hours are 7pm – Midnight and also Halloween night 7pm – 10pm.   Features a haunted house and also our haunted trail. Concessions are available each night with lots of tasty options.  Movies will also be playing to provide you with extra entertainment while in line. Come see for yourself why Bailey Haunted Firehouse is one of the best haunts you'll experience.
Cedar Hill's Haunted Farm - Hernando, MS
The scare begins October 5th.  Attraction opens their 22nd year. It is open 6 pm until 10 pm on Friday and Saturday nights. They feature several attractions including a Haunted Hayride and a Trail of Terror. Also back for 2018 is a Zombie Paintball Apocalypse attraction. They also have combo packages for savings. During the day they also operate a pumpkin patch every day of the week.
House of the Haunted Fields & Haunted Fields Hayride - Raymond, MS
This year the haunting begins every Friday & Saturday in October & Halloween Night. All new for 2018 is Haunted Fields Hayride going in next door. Now over 50 acres of frights in 2 attractions. Located near Learned, the "House of the Haunted Fields" will operate Friday and Saturday nights in October starting at dark. Start your adventure by touring a vintage farmhouse in the middle of nowhere to meet "the family". You will then escape down the trail of terror over two wooded acres as you try to survive. Tickets available at the ticket booth. The attraction has street parking, security, restrooms, and food vendors. Given the popular civil war battlefield in the area it sounds like a spooky place for a night time walk. Raymond sits between Vicksburg and Jackson. It is about 12 miles from Jackson. Fun for everyone. Come see this unique haunt that is sure to become a tradition. See you there.
Hurricane Haunted House and Forest - Thaxton, MS
Sorry folks we are sad to say this attractions has closed forever.  It will be missed by all.
The Dark Zone - Brandon, MS
Dark Zone runs Scarefest in October usually for six nights on October 12th, 13th, 19th, 20th, 26th and 27th. Doors are open from 7 pm until 10 pm. Located at Crossgates Exchange Club Soccer Fields behind Rogers Chevrolet. Food and soft drinks concessions available. All proceeds support local charities.
The Terror Test Haunted Attraction - Lumberton, MS
Open every Friday and Saturday for the Halloween season starting September 21st. Terror Test fans we want to take this time to announce that Terror Test is under new management for 2018. We'd like to thank the outgoing management for building such a great fan base and the only Nationally ranked Haunted Attraction in Mississippi, ever. We have an amazing season planned with plenty of surprises. Our opening night will be September 21st. We are kicking off our 1st season under new management by donating our proceeds to a local non profit. We have chosen Behavior Research Institute as our recipient. Help us support them by visiting www.BRILab.Org
If you live close to the Mississippi border, you might want to consider crossing it to find a haunted house, if you didn't find the right one among the Mississippi haunted houses. Check out nearby states here: 
Alabama, 
Arkansas, 
Louisiana,
and 
Tennessee
Find other fun things to do in Mississippi in October:
Oktoberfest in Mississippi
Mississippi Festivals
Mississippi Corn Mazes
Mississippi Ghost Tours
Mississippi Pumpkin Patches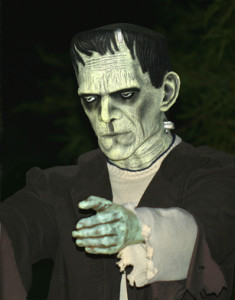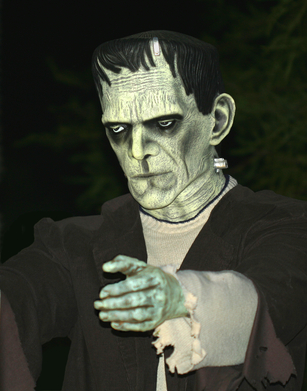 Check out the TOP 100 HAUNTED HOUSES FOR HALLOWEEN 2018 and our list of the Top 100 Haunted Houses 2017 in America.  Is your favorite haunted attraction on the top 10 and top 100 state list?
You may also be interested in our article on Haunted Houses and Horror Movies | History of Fear.
Add Your Feedback!
Have you been to one of these haunts? Future readers would be interested in hearing what you thought. Did you have fun? Was it worth the price? Would you suggest it to visitors here? Any tips to maximize your experience? I'll gladly publish what you send me and give you an over the Internet hug.
If you are the owner or employee of a house in this directory, or one we missed and need to add, we would love to have more information about your place, including the url, photos, dates/times/hours etc. Use the contact form on our advertising page to get in touch and we'll follow up if we still need your response to any of these questions.