Halloween Haunted Houses in Mississippi
Find all the Halloween 2017 fun at our directory of haunted houses in Mississippi.  We list all the current haunted houses, haunted trails, haunted corn mazes and more this Halloween season.  There's not a whole lot of haunted houses, but there's a good reason the haunted houses in Mississippi for 2017 are scarier than your average haunt.  More zombies floating down the Mississippi River or demons and vampires lining the houses along the bank. They've learned from the mighty Mississippi River. Be big and fast.
Last Update:
[fsb-social-bar facebook="true" twitter="true"]
Haunted House Owner? Advertise Here.
Do you run a haunted house in the United States? More than 150,000 people came to Funtober last year looking for a haunted attraction to attend in September or October. We can help increase attendance at your business or event through a sponsored listing, coupon giveaway, cross-promotion or other creative marketing initiative. Special deals for nonprofits. Please see our advertising page or contact us for more information.
Funtober also lists the most liked Halloween haunted houses in America.
We have separate attraction links and listings for haunted houses USA,  haunted corn mazes, haunted trails, haunted zombie paintball, haunted forests, haunted hayrides, and ghost tours.
Bailey Haunted Firehouse - Meridian, MS

Cedar Hill's Haunted Farm - Hernando, MS
Attraction opens their 20th year on September 30th. It is open 6 pm until 10 pm on Friday and Saturday nights. They feature a Haunted Hayride for $12 and a Trail of Terror for $10. Also back for 2016 is a Zombie Paintball Apocalypse attraction for $10. They also have combo packages for savings. During the day they also operate a pumpkin patch every day of the week.
House of the Haunted Fields - Raymond, MS
Located near Learned, the "House of the Haunted Fields" will operate Friday and Saturday nights in October starting at dark. Start your adventure by touring a vintage farmhouse in the middle of nowhere to meet "the family". You will then escape down the trail of terror over two wooded acres as you try to survive. Tickets are $10 at the ticket booth. The attraction has street parking, security, restrooms, and food vendors. Given the popular civil war battlefield in the area it sounds like a spooky place for a night time walk. Raymond sits between Vicksburg and Jackson. It is about 12 miles from Jackson.
Hurricane Haunted House and Forest - Thaxton, MS
Tickets are $10. Hurricane Haunted House is open every Friday and Saturday nights from October 7th. Doors open at 7 pm and close at midnight. All new sets and scenes to make this something you will remember the rest of your life. Also they have concessions, food, a bonfire, and lots of fun. On Halloween night they feature trick or treating from 5 pm for children and a costume contest before their irregular frights.
Nightmare Hollow - Lumberton, MS
Features 2.5 miles of trails taking you deep into the woods and your own fears. Open Friday, Saturday, and Sunday nights every weekend
The Dark Zone - Brandon, MS
Dark Zone runs Scarefest 2016 on five nights beginning Friday, October 14th. Doors are open from 7 pm until 10 pm. Tickets are $10. Located at Crossgates Exchange Club Soccer Fields behind Rogers Chevrolet. Food and soft drinks concessions available. If you are in line by 10:00 pm you can go through the attraction. All proceeds support local charities.
The Terror Test Haunted Attraction - Lumberton, MS
The Terror Test features pyrotechnics, special effects, and movie quality sets. Many describe The Terror Test as the best haunted house in Mississippi. General Admission tickets are $15.
State By State List of Halloween Haunted Houses
Other Options
If you live within 30 minutes of the Mississippi border, you might want to consider crossing it to find a haunted house. If you didn't find the right one among the Mississippi haunted houses.
Haunted Houses in Alabama
Haunted Houses in Arkansas
Haunted Houses in Louisiana
Haunted Houses in Tennessee
Find other fun things to do in Mississippi in October:
Oktoberfest in Mississippi
Mississippi Festivals
Mississippi Corn Mazes
Mississippi Ghost Tours
Mississippi Pumpkin Patches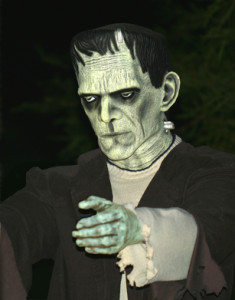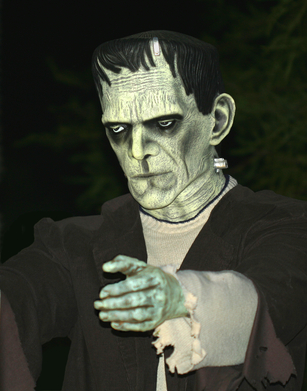 Help Me Out
Have you experienced one of these haunted houses? Future visitors would be interested in hearing what you thought. Did you have a great experience? Was it worth the price? Would you recommend it to visitors here? Any suggestions to maximize your experience? I'll gladly publish what you send me and give you a virtual hug.
If you are the owner or employee of a haunted house in this directory, or one I missed and need to add, I would love to have more information about the haunted house, photos, dates/times/hours for 2016, etc. Use the contact form to get in touch and I'll tell you where to email your answers to these questions.