Haunted Houses in Florida for Halloween 2017
Find the best Halloween haunted houses in Florida for 2017 at Funtober's directory of commercial haunted houses.  We have the haunted attractions featuring haunted houses, haunted hayrides, haunted trails, and scream parks with dates, ticket prices, and locations.  Do you want zombies, clowns, murderers, devils, or vampires who roam both commercial and charity haunts in Florida? Check the list, get your friends together and plan a night out of thrilling scare entertainment.
Jacksonville Haunted HousesMiami Haunted HousesOrlando Haunted HousesTampa Haunted Houses
Last Update:
[fsb-social-bar facebook="true" twitter="true"]
Haunted House Owner? Advertise Here.
Do you run a haunted house in the United States? More than 150,000 people came to Funtober last year looking for a haunted attraction to attend in September or October. We can help increase attendance at your business or event through a sponsored listing, coupon giveaway, cross-promotion or other creative marketing initiative. Special deals for nonprofits. Please see our advertising page or contact us for more information.
The people of Florida have been dodging alligators and panthers since the time of its exploration by Ponce de Leon.  They have been kept young by their discovery of the fountain of youth, the yellow polka dot bikini. So these Florida haunted houses are not a place for the old and weary. Women and children may want to avoid them as well. Only the smartest and strongest Floridians will survive the encounter.
Florida has fifty-three haunted houses:  We have separate attraction links and listings for haunted houses USA,  haunted corn mazes, haunted trails, haunted zombie paintball, haunted forests, haunted hayrides, and ghost tours.
A Petrified Forest - Altamonte Springs, FL
A Petrified Forest is a giant 85,000 square foot haunt attraction. There are four attractions named The Path (two trails), Backstage Tour, and Laser Tag. It features live bands, food and games. The fun runs from 7:30 pm to 11 pm. Tickets are $15 for either haunted trail or $25 for both. The Backstage Tour is $12. There are combo packages available.
Dungeons Scream Park - Green Cove Springs, FL
Dungeons Scream Park is North Florida's most unique haunted experience. It is located at the Clay County Fairgrounds. Tickets are $10 for General Admission and go up from there. Open Thursday through Sunday nights in October. Haunts include The Rot, The Freakshow, and Delirium. Doors are open from 7 pm until 12 am on Friday and Saturday or 10:00 pm on all other nights.
Enigma Haunt - Boca Raton, FL
Explore the Florida legends of fog and hidden monsters at Enigma. The theme is "death is always an option". Tickets start at $20 online with a portion going to support the Wounded Warrior Project for our armed forces. Single attraction tickets and combo tickets available. Doors open at 7:30 pm. Starts October 1st.
Face the Fear House - Sanford, FL
Face the Fear is held at Longwood Elementary School
Fort Walton Beach Jaycees Haunted House - Fort Walton Beach, FL

Fright Nights - West Palm Beach, FL
Now open for over10 years they are located at the South Florida Fairgrounds. Visit their Pestilence and Doll House attractions. Open Thursday, Friday, and Saturday starting October 6th at 7 PM. Tickets are $10 to Monster Bash or a combo ticket for 3 attractions for $25.
Frightmares - Sarasota, FL
Frightmares is a 12,000 square foot attraction located at the Sarasota Fairgrounds. Tickets are $16. It is open for 10 nights. Experience a unique mix of horror and fun at Frightmares. Lots of ghastly sites and horrifying sounds with scary FX scenes.
Halloween Horror Nights - Orlando, FL
This is Universal Orlando and their big Halloween event. This is one of the best and biggest haunt events in the country. Ticket prices are as low as $55.99 with a day time ticket purchase or $104.99 for a single night purchase. We recommend you explore and buy your tickets online. Many types of park discounts are available in the area. Don't miss any of the 9 haunted houses including The Cabin in the Woods, Evil Dead, or Resident Evil.
Haunt Nights - Jacksonville Beach, FL
Haunt Nights features three attractions. Apocalypse 3D is about giants, zombies, and mutants amidst glowing radiation. Also experience Cirque Du Slay, and The Backwoods. You will never sleep again. Tickets are $25.99 for the combo pass or $17.99 for two attractions. Try the Zombie Attack Laser Tag. Enjoy on Friday and Saturday until 11:30 pm and other nights until 10:00 pm. The haunt opens at dusk. They also have mini golf and go-kart rides.
Haunted Marsh - Kissimmee, FL
The 15th annual haunted house that is free and open to the public. All new layout and theme again this year.
Haunting on the Harbor - Punta Gorda, FL
Punta Gorda hosts a downtown haunted festival and haunted house. Admission to festival is $3. Hours on Friday are 6 pm to 11 pm. Hours on Saturday and Sunday are noon until 11 pm.
Hellview Cemetery - St. Petersburg, FL
(Check facebook page as they may not open due to burglary.) Hellview Cemetery has operated for 18 years. Doors are open from 7 pm to 10 pm. At this cemetery the dead are not really quiet. Much more than a yard haunt. All donations go to the St. Jude Children's Research Hospital.
House of Horror - Doral, FL
House of Horror is an amusement park featuring 2 acres of attractions with 30 bone chilling scenes and 30 scary characters including 10 new demons. It has live music, carnival rides, and carnival acts. You can wear your costume with mask at House of Horror. Check out the 1455 Asylum, Phobia, Hellzapoppin, and Freak Emporium. Tickets for the complete park available with discount coupons online available. The times are 5 pm to 12 am on Friday and Saturday and 6 pm to 11 pm on all other nights. Free parking is available at Miami International Mall.
Howl-O-Scream - Tampa, FL
Another Florida theme park favorite is Busch Gardens Tampa. They have run this Halloween event for over 15 years. HowlOScream runs every Thursday, Friday, and Saturday nights. The times are 7:30 pm until 1 am. Event is always a fan favorite for both locals and tourists. Check their website for the full range of prices, discounts, and online options. Busch Gardens has a full range of scream attractions including The Basement, Death Water Bayou, Circus of Superstition, Blood Asylum, Dead Fall, Zombie Mortuary, The Experiment, and Ultimate Gamble.
Mickey's Not So Scary Halloween Party - Orlando, FL
Disney World operates a night time Halloween experience called Mickey's Not So Scary Halloween Party. It is a separate hard ticket priced starting at $72 dollars. It features the Hallpy HallowWishes Firesworks and two Mickey's Boo-to-You Halloween Parades each night. This is one of the best non-scary events in the world. You can find all the popular Disney characters in the park on these nights. Trick or Treat your way around the park. Lots of rides, fun, entertainment, and of course the Haunted Mansion. The entire park is decorated for Halloween.
Newton's Haunts Midway Massacre - South Gulfport, FL
Midway Massacre invites you to come play in the Fun House. Mirrors, mazes, tight spaces, darkness, & clowns that follow your every move are waiting for you inside! They will again be proudly supporting Pinellas Park Fire Dept.'s Explorers Post 945. Donations are $3.
Newton's Haunts The Hollows - South Gulfport, FL
The Hallows will be presenting the Forgotten Existence from a time long ago. Evil lurks between the past and the present. See what appears when darkness falls around you. Nothing is as it seems. Supporting Biff's Kids.
Race City Haunted House - Panama City Beach, FL
Race City is Panama City Beach's largest fun center and arcade. Each October Captain Dye opens an attraction at Race City. This place is lots of fun every day all year long. Enjoy the fun with go karts, mini golf, a sky coaster, arcade, bumper cars, food and more. Doors open at noon. The attraction offered Halloween celebrations but not a haunted house in 2015 so we are still unsure about 2016.
Silver Springs State Park Fright Night - Ocala, FL
sponsored by the Ocala Jaycees
Sylvan Ramble Haunt - Tampa, FL
A charity haunt open October 30th and 31st.
Terror of Tallahassee - Tallahassee, FL
Attraction is usually open every Friday and Saturday nights in October. Check their website below for further information. Tickets are sold at the door for $15.
Terror on 20th - Cape Coral, FL
Terror on 20th is a local attraction supporting a number of charities. Stop by from dusk until 10 pm with some canned goods for a great Halloween fun time. Entry is free with a food donation.
Terror on the Lake - Clermont, FL

The Radley Haunted House - Saint Petersburg, FL
They have decided not to operate the haunt in 2016 but hope to reopen next year.
The Shallow Grave - Winter Haven, FL
Winter Haven has a pretty good haunt attraction for 2016. Tickets are $24.99. They are open Friday and Saturday nights starting on September 30th.
X Scream Halloween - Palm Springs, FL
Tickets are $13 for X Scream Halloween. Attractions are Dr. Bascoine's Institute and The Island. Find out if Lycans and Vampires can really share this planet. Tickets sold between 7:30 pm to 11:00 pm. Open beginning October 14th.
State By State List of Halloween Haunted Houses
Nearby Haunted Houses
If you live in Northern Florida, there's a chance that you should actually run across the border rather than visit the closest Florida haunted house.
Haunted Houses in Alabama
Haunted Houses in Georgia
Haunted Houses in Michigan
Find other fall fun things to do in Florida in October:
Oktoberfest in Florida
Florida Festivals
Florida Corn Mazes
Florida Ghost Tours
Pumpkin Patches in Florida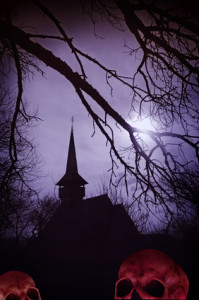 Did We Miss Something?
Have you been to one of these haunted attractions? Future visitors would be interested in hearing what you thought. Did you have a great experience? Was it worth the money? Would you suggest it to visitors here? Any suggestions to maximize the experience? I'll gladly publish what you send me and give you a great big hug.
If you are the owner or employee of a haunted house on this list, or one I missed and need to add, I would love to have more information about the haunted house, photos, dates/times/hours for 2017, etc. Use the contact form to get in touch and I'll tell you where to email your answers to these questions.