Haunted Houses in Georgia for Halloween
Find all the Halloween haunted houses in Georgia below in the Funtober directory of haunted attractions for 2017.  We list all the haunted trails, haunted houses, haunted hayrides, scream parks, and more below.  In September and October scary entertainment is one of the largest industries.
Georgia has some of the best haunted houses in the country.  America's Best Top 100 Haunted Houses (with videos).  Atlanta has all the zombies, vampires, werewolves, and ghouls to make staffing easy.
Atlanta Haunted HousesMacon Haunted Houses
Last Update:
[fsb-social-bar facebook="true" twitter="true"]
Haunted House Owner? Advertise Here.
Do you run a haunted house in the United States? More than 150,000 people came to Funtober last year looking for a haunted attraction to attend in September or October. We can help increase attendance at your business or event through a sponsored listing, coupon giveaway, cross-promotion or other creative marketing initiative. Special deals for nonprofits. Please see our advertising page or contact us for more information.
Find below a list of haunted houses in Georgia 2015, with dates, locations, them, and prices for popular haunted houses, and then an information summary of the most popular haunted attractions.  We have separate attraction links and listings for haunted houses USA,  haunted corn mazes, haunted trails, haunted zombie paintball, haunted forests, haunted hayrides, and ghost tours.
13 Stories Haunted House - Newman, GA
Your deepest fears await in 2016 as this haunt has both 13 Stories and Horror Hill under one 54,000 square foot roof. Another extremely scary haunted house is 13 Stories. There are four attractions here. 13 Stories have a combined ticket price or buy an individual haunt. Here you can wear your costume but no face mask. They have fog, strobe lights, gory creatures, loud sounds, and loud music. Expect to find rats, spiders, snakes, roaches, and maybe a 3D clown. 13 Stories will be starting September 23rd. The attractions are 13 Stories, Vertigo, Ward B, Zombie Alley, and Clown Haus. Ask about a separate attraction called 13 Xtreme.
Albany Frightnights Haunted House - Albany, GA
They are back for 2016 at the former JoAnn Fabric location. Expect lots of fun on weekends starting this October 14th.
Atlanta Zombie Apocalypse - Conley, GA
It appears they will be closed in 2016.
Bloodwood Trail - Rome, GA
The main attraction is Psychophobia at Bloodwood Trail. Expect to find chainsaws, the Grim Reaper, and monsters. Attraction present Death. Fight off the walking dead. Run the Gauntlet. Doors open at 8 pm every Friday and Saturday nights.
BOOtello Haunted House - Clarkston, GA

Cagle's Haunted Barn - Canton, GA
Back again for 2016 with live actors and new scenes designed to scare the life from you. Now in its 6th year. Tickets are around $12. Attraction is open Friday and Saturday nights. Experience it all at the Cagle Family Farm.
Camp Blood - Carrollton, GA
Camp Blood has been scary for more than 26 years. There are more than a few chainsaw carrying psychos running around Carrollton, Georgia. A $20 ticket gets you into Mental-brook Estates and Camp Blood. Additional combo attractions available. Doors open at 9 pm every Thursday, Friday, and Saturday nights plus a couple special events.
Chambers of Horror - Atlanta, GA
Chambers of Horror website is down. We are unsure if they are opening in 2016.
Creepers Haunted House - Smyrna, GA
Did not open in 2015.
Davisboro Haunted House - Davisboro, GA
Attraction is open Friday and Saturday in October. Doors open 7 pm. A two story Victorian home transformed into Georgia's scariest haunt.
Fear the Woods - Stockbridge, GA
Fear in the Woods has a Haunted Hayride, Haunted Barn, Haunted Trail, Zombie Paintball Hayride, Reptile Exhibit, and Pumpkin cannon. Tickets priced from $17 to $30 every Friday, Saturday, and Sunday night after 7 pm in October plus Halloween night.
Fearopolis - Commerce, GA
Attraction is location at the Funopolis Family Fun Center. It features Friday, Saturday, and Sunday night fun in October. Non-haunt runs 11 am to 7 pm on Friday and Saturday or 12 pm to 7 pm on Sunday. The scary haunt time is 7 pm to 11 pm on Friday and Saturday or 6 pm to 9 pm on Sunday. It features a Paint Ball Shoot Out, Haunted Laser Tag, 3D Psycho Circus Haunted House, a hayride, movies, and games.
Folklore Haunted House - Acworth, GA
The theme of Folklore is that evil has many forms. Demons, tortured souls, vampires come from legends and fables. Back again for 2016.
Gates of Misery - Rome, GA
The legend is that no one has ever escaped the misery, pain, and screams at the Gates of Misery. This is a 12,000 square foot haunt filled with tortures and nightmares in a two story building. New for this year is The Labyrinth and Schoolhouse of Horror as new added attractions. Tickets begin at $17 every Friday and Saturday nights from September 30th. Gates open at 7:30 pm.
Halls of Havoc - Lizella, GA
Appears they have lost their location and may not open in 2016.
Haunted Montrose - Montrose, GA
Tickets on Friday and Saturday tickets are $22. Some additional dates available. Doors open at 6:30 pm. Featured attractions are the Old Slaughterhouse, Havoc 3D, Experimental, and Raven.
House on Horror Hill - Alpharetta, GA
An annual event put on by the Jaycees, it has run for over 33 years.
Netherworld Haunted House - Norcross, GA
Netherworld in Atlanta just might be the best haunted house in Georgia if not the country. Each year it seems to just get better with new scenes, sets, and screams. This years theme is The Season Of The Witch in the main haunt attraction followed by the basement show. It takes about one hour to go through Netherworld not counting for the long wait lines. Netherworld Haunted House is open from 7 pm to 11 pm. It runs Monday through Thursdays are from 7:30 pm to 10:30 pm. Friday and Saturday nights the attraction runs 7 pm to midnight. Tickets are vary based on the attraction, combos, and night of the week. Basic tickets start at $23. Be aware of the horrific plot to punish all of mankind that went awry. Try to survive the giant bugs, wasps, spiders, and maggots. These places are beyond scary.
Nightmares Gate - Douglasville, GA
Experience Georgia's own zombie prison riot. Tickets available for Nightmares Gate. Doors open at 8 pm.
Paranoia Haunted House - Canton, GA
The two attractions are Torture and The Cellar. Gates open at 7:30 pm and close 12 am on most Fridays and Saturday nights or 11 pm other nights. General Admission is $20. Get the combo ticket for $25 to get into both attractions.
Perry Haunted Barn - Perry, GA
The Perry Haunted Barn has two attractions. The Barn and then the Attic which is a physical adventure. By physical we mean crawling through tight spaces on your hands and knees as you escape the unknown lurking in the attic. The attractions are open Friday and Saturday nights. Check the website for hours schedule. NOTE: we have yet to see updated 2016 information on this attraction.
Plantation Blood - Augusta, GA
Tickets are $22 to this 30,000 square foot entertainment complex. Expect to find a great haunt plus fortune tellers, games, pyrotechnic show, and food. They don't touch but expect they will violate your personal space. Plantation Blood is one of the top 100 haunt attractions named by Funtober.
Scarehouse of the South - Gillis Springs, GA
A nightmare at your worst is this 6400 square foot mansion. A one of a kind experience. Tickets are $15. It begins at dark. They run a creative, original, adrenaline packed horror show unique for the southeast. Attraction opens Friday and Saturday
Scream on the Trail - Snellville, GA
Walk through the haunted trail in the deep Georgia backwoods. The attractions is open every night in October. Screams on the Trail is open from dark to 10:30 pm every night. Check with the attraction if there is bad weather.
Sinister Suites Hotel of Horror - Griffin, GA
A 5 story 60,000 square foot walk through haunt attraction. A mind altering and traumatic event. Adult tickets are $20. Open Thursday through Sunday in October.
Six Flags Fright Fest - Austell, GA
Fright Fest is one of the largest haunted attractions in the country. They convert Six Flags into a full Halloween haunt with lots of scare attractions and entertainment. Entertainment includes Southern Cemetery Conjuring, Salem Witch Trials, Bayou Bloodlush, Gotham City, Cemetery of the Undead, Asylum, The Last Ride and many more new attractions. Also many of Six Flags great rides have been re-themed and operating during Fright Fest. Save money and buy your tickets online.
Talmadge Brothers Funeral Home - Jasper, GA
Descreated Chapel, The Cemetery, The Caretaker's Shack, The Horde, and Zombie Paintball.Tickets are $15. Hours are 7:30 pm until 12 am on Friday and Saturday or 11 pm other nights.
The Honey Shack - Powder Springs, GA
An all new Halloween attraction. Opens at 7:30 PM on Friday and Saturday nights starting September 30th. Also some Sundays and Thursdays. Check their web page for details. Tickets are $20.
The UnDead Cemetery - Guyton, GA

Trail of Terror - Woodstock, GA

Underworld Haunted House - Macon, GA
Also named the Byron Body Farm Haunted Trail. Tickets available at the door for this government experimentation event at warehouse 366. Doors are open from Friday and Saturday nights in October from 7:30 pm to 12 am.
State By State List of Halloween Haunted Houses
Nearby Haunted Attractions
The Atlanta haunted houses are fabulous. But if you live close to another state, it may be quicker to jump across the border to one of these haunted attractions.
Haunted Houses in Alabama
Haunted Houses in Florida
Haunted Houses in South Carolina
Haunted Houses in Tennessee
Find other fall fun things to do in Georgia in October:
Oktoberfest in Georgia
Georgia Festivals
Georgia Corn Mazes
Georgia Ghost Tours
Georgia Pumpkin Patches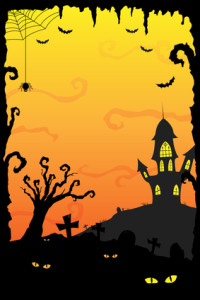 Did We Miss Something?
Have you visited one of these haunted houses? I would love to hear what you thought. Did you have fun? Was it worth the money? Would you suggest it to visitors here? Any suggestions to maximize the experience? I'll gladly publish what you send me and give you a virtual hug.
If you are the owner or employee of a haunted house on this list, or one I missed and need to add, I would love to have more information about the haunted house, photos, dates/times/hours for 2017 etc. Use the contact form to get in touch and I'll tell you where to email your answers to these questions.