Haunted Houses in Iowa for Halloween 2017
Find all the best 2017 Halloween haunted houses in Iowa.  Funtober's directory of haunted houses lists commercial and charity haunted houses, haunted hayrides, haunted trails, haunted corn mazes and fun haunted attractions in Iowa.  We have the most complete list of dates, locations, and prices in the internet.
Iowa haunted houses use all the animatronics, Hollywood set designs, live actors, air blasters, and scent dispenser you might expect from some of the best scary entertainment venues in the USA.  Expect to be terrified by your choice of ghosts, vampires, witches, zombies, creatures, Freddy's and Jason's.  Plan a full night of fright with your friends and visit one of these exciting Halloween haunted houses.
Cedar Rapids Haunted HousesDavenport Haunted Houses
Last Update:
[fsb-social-bar facebook="true" twitter="true"]
Haunted House Owner? Advertise Here.
Do you run a haunted house in the United States? More than 150,000 people came to Funtober last year looking for a haunted attraction to attend in September or October. We can help increase attendance at your business or event through a sponsored listing, coupon giveaway, cross-promotion or other creative marketing initiative. Special deals for nonprofits. Please see our advertising page or contact us for more information.
Also find the Funtober 100 list of America's Best "Most Liked" 100 Haunted Houses in the US.
We have separate attraction links and listings for haunted houses USA,  haunted corn mazes, haunted trails, haunted zombie paintball, haunted forests, haunted hayrides, and ghost tours.
Circle of Ash - Cedar Rapids, IA
All new location at the Linn County Fairgrounds. Complete with 3 rides and 3 full length haunts on 7 acres. Open Friday and Saturday nights starting September 30th plus some additional nights. Check their web page for dates. Tickets around $20. They have provided 15 years of fear for the community.
Dark Chambers - Dubuque, IA
Now in it's 6th season Dark Chambers brings terror to the city of Dubuque. Tickets are $10. The attraction is open Friday and Saturday nights starting late September plus a few additional evenings near Halloween. The attraction runs a full scare from 7 pm until 11 pm. They operate a lighted scare attraction from 6 pm to 7 pm for $5. Check their web page for more details.
Field of Screams - Iowa City, IA

Garrison's Haunted - Garrison, IA
The Garrison Fire Department sponsors a haunted mansion for four nights between 7 pm and 11 pm. Admission is $10. Proceeds go towards equipment for the firefighters. Garrison is located between Cedar Rapids and Waterloo.
Gateway of Chaos - Malvern, IA
An all new location at the Mills County Fairgrounds will help Gateway of Chaos support the Malvern Area Betterment Association. Proceeds stay in the local community. Ticket are $10 and includes free parking. Gateway of Chaos is rated one of Iowa's best haunted houses. Over 50 amazing volunteers come primarily from East Mills and Glenwood high schools. Haunt is 100% indoors. It is open from 8 pm to 11 pm.
Harris Haven Funeral Home - Evansdale, IA
Nothing is more frightening than a funeral home and demented caretaker. Tickets to Harris Haven are $13. It is open from 7 pm to midnight on Friday and Saturday or 10 pm on Sunday. It also has some Thursday dates.
Haunted Carter Farms - Princeton, IA
Haunted Carter Farms is advertised as the Original Haunted Corn Field Maze. They operate The Amazing Haunted Maize Maze and The 3rd Dimension attractions. It has been in operation for over 18 years. Tickets are $12. The attraction is open every Friday and Saturday
Panic Park - Cedar Falls, IA
Panic Park tickets are $15 per person. Friday and Saturday nights the attraction opens at 7:00 pm and closes at 11:00 pm.
Scare Central - Sioux City, IA
Operates 4th Street at 1227 4th Street, Sioux City, Iowa 51101. Fear Factory at the same address. Both attractions have $9 ticket price each or a combo price of $15. Nightmare on 4th and Fear Factory are open on Friday and Saturday starting September 30th. Doors are open from 6:30 pm to midnight on Friday and Saturday.
Scream Acres - Atkins, IA
two indoor haunts and a haunted corn maze await you in Atkins, west of Cedar Rapids. Scream Acres is located at 3260 69th Street, Atkins, Iowa 52206. Enjoy Curtain Chaos, The Slaughterhouse, and the Haunted Corn Field. Visit between the hours of 7 pm until approximately 12:00 am. Tickets are $20. It takes about 40 minutes to go through all three attractions. It is open every Friday and Saturday night
Spencer Iowa Jaycees Haunted House - Spencer, IA
This is an all volunteer charity haunted house doing good work for the community and highly rated scare attraction.
The Bloody Barn - Atlantic, IA
Appears this location has permanently closed.
The D and D Ranch Haunted Hike - Clear Lake, IA
Tickets are $10. The times are 7:00 pm to 11:00 pm. The hike begins in a Halloween museum with a history of classic horror characters. Groups will be guided through the haunted town and into eight acres of pasture where unexpected terror awaits. Terror fun has run for the last 15 years.
The Haunted Barn - Ankeny, IA
Appears this haunt is closed this year but they expect to reopen it next season.
The Heart of Darkness - Waterloo, IA
Heart of Darkness is 20 minutes of absolute fright through a 22,000 square foot field haunt. It features a monster midway with games and entertainment. Doors open at 7 pm. Buy your tickets online and save. Tickets online are $10-18.
Thrashers House of Terror - Mt. Pleasant, IA
Thrashers House of Terror is open Thursday, Friday, and Saturday starting in October. Doors open between 6:00 – 6:30 pm. Tickets are $10 per person.
State By State List of Halloween Haunted Houses
More Haunted Attractions
In some instances, the nearest haunted house to you may be in another state. If you find yourself by the border, or that is where the closest big city is, there should be a haunted house there worth visiting. I've located these other states with haunted attractions for you to also view in addition to the Iowa haunted houses.
Haunted Houses in Illinois
Haunted Houses in Minnesota
Haunted Houses in Missouri
Haunted Houses in Nebraska
Haunted Houses in South Dakota
Haunted Houses in Wisconsin
Find other fall fun things to do in Iowa in October:
Oktoberfest in Iowa
Iowa Festivals
Iowa Corn Mazes
Iowa Ghost Tours
Iowa Pumpkin Patches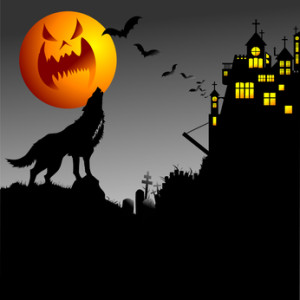 Improve This Page
Have you bought a ticket to one of these haunted houses? Future visitors would be interested in hearing what you thought. Did you have a great experience? Was it worth the price? Would you recommend it to visitors here? Any suggestions to maximize the experience? I'll gladly publish what you send me and give you a virtual hug.
If you are the owner or employee of a haunted house in this directory, or one I missed and need to add, I would love to have more information about the haunted house, photos, dates/times/hours for 2017, etc. Use the contact form to get in touch and I'll tell you where to email your answers to these questions.