Columbia SC Haunted Houses for Halloween 2022
Columbia's haunted houses are some of the largest and best in South Carolina. Enjoy a special scary night out with your spouse, date, or friends. Expect to be terrified at these haunted attractions. For the price of a baseball ticket, you can be part of the action as you come face to face with terror. One of these haunts even made the popular Funtober 100 list. Most haunts use animatronics, great props, Hollywood-worthy sets, and actors with makeup beyond belief. You will be frightened. Find all the haunted houses, haunted trails, haunted corn mazes, haunted hayrides, haunted house near me, and other Halloween fun attractions in the Columbia area, including the cities of Aiken, Bishopville, Elgin, and Lexington.
Last Major Update:
Dark Castle Haunted Attractions - Elgin, SC
Dark Castle has combined The Dark Trail and Dungeon of Darkness with a zombie paintball experience.  It  opens this season in late September.  Both a 10,000 square foot indoor haunt and outdoor attraction featuring a terrifying zombie survival scenario. Now celebrating their 13th year. Doors open at 7 pm.  Open Thursday, Friday and Saturday nights through early November plus Halloween night.
Deceased Farm - Lexington, SC
Lots of fear beginning on Friday and Saturday nights beginning in late September.  Open Friday and Saturday nights in September and Thursday through Sunday nights in October.  The farm has two complete haunted attractions. It includes a haunted corn maze and 3-D haunted experience. The combo price for both attractions is $20 on Friday and Saturday or $16 on other nights. Attraction opens at dark and runs until everyone has gone through the attraction.  Deceased Farm begins with a unique, mind-warping trip through a 3D nightmare. While wearing your glasses, you will be surrounded with astonishingly detailed artwork, ghastly monsters with their toys, and 3D effects sure to have you questioning your sanity.  You will then be transported to a dark and desolate farm, inhabited by unspeakable creatures hoping to make you this year's harvest! Just when you think you have made it out alive, you will be plunged into 2 acres of dark cornfields. For more entertainment while at Deceased Farm, be sure to check out our highly raved about zombie paintball shooting gallery. You can gather around our coffin fire pit to enjoy s'mores with your friends. Enjoy a cold one at "Deceased Brews" (No I.D., no beverage. No exceptions.).
Gilbert House of Terror - Gilbert, SC
Event opens Friday night beginning around the middle of October.  Doors open at 7:30 pm and the ticket office closes at 11 pm. Tickets are $15 on Friday and Saturday nights through Halloween night. Are you ready to experience 13 rooms and 9 nights of Fright? All proceeds benefit a variety of local non-profit organizations, including The First Calvary Food Pantry of Gilbert, Gilbert's Boy Scout Troop 60, Lexington County Juvenile Arbitration Program, and The Palmetto Equestrian Therapeutic Riding Program.
Hall of Horrors - Cayce, SC
Sorry folks Hall of Horrors appears to be closed.   A haunted house featuring 3000 square feet of pure mechanical mayhem. Tickets are $10 for Human Stockyards and $25 for the Excape Room experience. What are the top secret details of Xperiment13? The patients have been evacuated and the place is quarantined. The haunt also has special blackout nights. See webside for details.  Generally open every Friday and Saturday nights from 8 pm to midnight plus Thursday and Sunday before Halloween.
Kreepy Hallow - Bishopville, SC
Enjoy opening night around the middle of September.  It takes about one hour to go through Kreepy Hollow's three main attractions Zombie Breakout, Kreepy's Haunted House, and Keepers Bus Ride. Tickets are $20 to experience clown tunnel, disfigured hillbillies, the two mile scary hayride, and haunted house. The ticket booth opens at 7 pm. Parking is free and there are two concession stands onsite. Open Friday and Saturday nights in September and Thursday through Sunday nights in October plus some other dates.  See website for details.
Scream Acres - Bishopville, SC
The season kicks off in late September.  Scream Acres has been open for more than 10 years. Tickets are $15. The haunted house is open dark to 1 am every Friday and Saturday or Sunday until 10 pm. Leave your chainsaw at home as they have plenty in use. Expect to scream. It runs every Friday and Saturday from late September and every Friday through Sunday nights in October.
Terror Falls Haunted Farm - Gaston, SC
Open every Friday and Saturday nights starting in early October.  Many past visitors have become close-knit residents of the Town of Terror Falls. Stop by Meemaw's Bed and Breakfast and hang out on our patio, but watch where you step as things may not be as they seem. Walk the Terror Trail through the haunted swamp and stop for a snack at Uncle Rick's Smokehouse. Rumor has it, Uncle Rick helps Meemaw supply her legendary breakfast specials! You can also stop by the Field of Distortion and help the search party find our dear friend, Lydia. She is believed to have been last seen taken by two of the Terror Falls residents. Grab a treat at the Terror Falls General Store and enjoy it around the firepit. Don't worry too much if the residents are in rare form, we have a full on-call staff at the Terror Falls Hospital.
State By State List of Halloween Haunted Houses
South Carolina Haunted Houses
Find other fun things to do in South Carolina in October:
Oktoberfest in South Carolina
South Carolina Fall Festivals
South Carolina Corn Mazes
South Carolina Ghost Tours
South Carolina Pumpkin Patches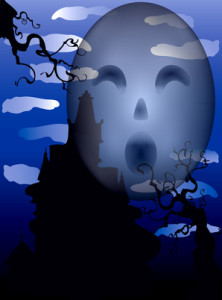 You may also be interested in our article on Haunted Houses and Horror Movies | History of Fear.
Add Your Feedback!
Have you been to one of these haunts? Future readers would be interested in hearing what you thought. Did you have fun? Was it worth the price? Would you suggest it to visitors here? Any tips to maximize your experience? I'll gladly publish what you send me and give you an over-the-Internet hug.
If you are the owner or employee of a house in this directory, or one we missed and need to add, we would love to have more information about your place, including the url, photos, dates/times/hours etc. Use the contact form on our advertising page to get in touch and we'll follow up if we still need your response to any of these questions.
Check out Black Friday ads, Cyber Monday ads, and holiday sale prices from top retailers this Christmas season.