Nebraska Haunted Houses for Halloween 2017
Scary fun for everyone at any of these Halloween haunted houses in Nebraska for 2017.  Lots of zombies, witches, vampires, Freddy's and Jason's make Halloween in Nebraska very frightening.  Funtober lists all the haunted houses, haunted trails, scream parks, haunted corn mazes and more Halloween fun.
Also check out our list of the Top 100 Haunted Houses 2017 in America.  Is your favorite haunted attraction on the top 10 and top 100 state list?
Last Update:
3k
Haunted House Owner? Advertise Here.
Do you run a haunted house in the United States? More than 150,000 people came to Funtober last year looking for a haunted attraction to attend.  Please see our advertising page or contact us for more information.
Plan an October night out with your friends this Halloween at any of these haunted houses in Nebraska.  More than a few thrills await you.  We have separate attraction links and listings for haunted houses USA,  haunted corn mazes, haunted trails, haunted zombie paintball, haunted forests, haunted hayrides, and ghost tours.
Camp Fear - Omaha, NE
Opens September 22nd this season.  Party at RiverWest Park with their Nightmare Theater, Bloodrush Forest of Terror, and Z-Bunker Paintball shoot.  Open Friday, Saturday, and Sunday nights.  Also camp out at Fright Overnight.
Eagle Hollow Haunts - Eagle, NE
Sit by the fire pits, grab some concession food, maybe sing some Scary-oke and partake in 3 kinds of terror at Eagle Hollow Haunts. Doors open at 7:30 pm. Tickets available to go through the haunts or hangout on the midway. Visit any Friday, Saturday, or Sunday. The 3 main haunt attractions are Luminon's 3D about an alien world, Night Terror about post apocalyptic horror, and Darklands a haunted trail. Doors close at 11:30 pm.
Haunted Hollow Haunted Theme Park - La Vista, NE
Haunted Hollow is a full scary entertainment complex. You can enjoy the Carriage House Café, public bonfires, market and souvenirs, try shoot sasquatch, or the corn toss. Doors open at 7 pm. The haunted attractions are themed around a 3 story 130 year old real haunted house. Visit Mike Myers house, the cemetery, the masusoleum, the barn maze, Nebraska Chainsaw Massacre, the Hearbeat Suspended Bridge, and more. Haunted Hollow haunted houses are open nearly every day from late September through October 31st. The hours on Friday and Saturday are 7 pm to 12 am. All other nights they close at 10 pm.  Check their website for details on live bands playing at the attraction certain nights.
Mystery Manor - Omaha, NE
The attraction opens September 15th.  Tickets to Mystery Manor are $12. On Friday and Saturday the hours are Dusk to 12:00 am or 1:00 am. All other nights the attraction is open Dusk until 10 pm. This is a real house with a real murder history, hacked up body parts, and a shallow grave. Move through this haunt quickly to avoid the real frights. Check their web page for discount coupons.
Ranch of Terror - Papillion, NE
Rides open September 22nd.  Ranch of Terror is one of the seasonal attractions at Bellevue Berry and Pumpkin Ranch. Ranch of Terror is open Friday, Saturday, and Sunday nights. Bellevue Berry is open every day all year. Now celebrating more than 20 years, tickets to Ranch of Terror are $12 for each attraction or $22 for the combo pass to the Haunted Hayride and the Haunted Walk. Doors open at 7 pm. Doors close at midnight on Friday and Saturday or 10 pm on Sunday. Bellevue Berry is a very fun place to visit with lots of activities. They have a great haunt but even better pumpkin patch, seasonal events, and group activities.
Roca Scary Farm - Roca, NE
Scary nighttime fun begins September 23rd.  Located just 10 minutes outside of south Lincoln, this farm has both daytime and nighttime activities. Spend a day at the pumpkin patch or an evening at the Scary Farm. Attractions include a Haunted Hayride, Haunted Manor, Spooky Maze, and Psycho Patch woods walk. Haunt attraction opens on Friday and Saturday nights plus lots of other evenings. Ticket booth opens at 5 pm and attractions open at dusk with starting prices of $23.
Scary Acres - Omaha, NE
Opening night is September 15th.  The owners date back to 1993 and opened a number of haunted houses before opening Scary Acres in 2002 on this 20 acre property. Enjoy the bonfire and concessions as you decide to enter Master Castle, Haunted Woods, or House on the Hill. Why not try all three? Doors open at 7 pm.  Scary Acres is open from 7 pm to 12:30 am on Friday and Saturday. All other nights they are open until 10:30 pm. They are open rain or shine. Scary Acres has a full range of individual and combo pass ticket prices.
Terror on 12th Street - Crete, NE
Haunt opens October 6th.  Located at the old Crete Sokol Hall the owners have been scaring locals for over 20 years. The two attractions are BoneShaker and Terror. A combo ticket is $15. Haunt is open every Friday and Saturday in October. Look on the website for updated information on their Halloween Festival the last weekend in October. Doors open at 7 pm.
State By State List of Halloween Haunted Houses
Nearby Haunted Attractions
There should be a way to find the closest haunted house to you regardless of what state it is in. Until that time, we'll make you look at the haunted houses in nearby states to do it yourself.
Haunted Houses in Colorado
Haunted Houses in Iowa
Haunted Houses in Kansas
Haunted Houses in Missouri
Haunted Houses in South Dakota
Haunted Houses in Wyoming
Find other fun things to do in Nebraska in October:
Oktoberfest in Nebraska
Nebraska Festivals
Nebraska Corn Mazes
Nebraska Ghost Tours
Pumpkin Patches in Nebraska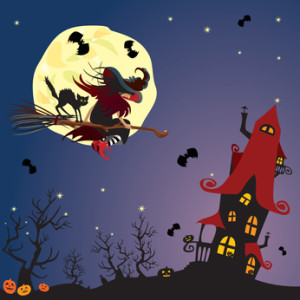 Improve This Page
Have you bought a ticket to one of these haunted houses? Future visitors would be interested in hearing what you thought. Did you have fun? Was it worth the price? Would you recommend it to your friends? Any suggestions to maximize the experience? I'll gladly publish what you send me and give you a great big hug.
If you are the owner or employee of a haunted house in this directory, or one I missed and need to add, I would love to have more information about the haunted house, photos, dates/times/hours for 2017, etc. Use the contact form to get in touch and I'll tell you where to email your answers to these questions.