Nashville Haunted Houses for Halloween 2022
Nashville haunted houses are some of the largest and best in Tennessee. Enjoy a great scary night out with your spouse, date, or friends. Expect to be terrified at these haunted houses. For the price of a meal, you can be part of the action as you come face to face with terror. Most haunts use animatronics, great props, Hollywood-level sets, and actors with makeup beyond belief. You will be frightened. Find all the 2022 haunted houses, haunted trails, haunted corn mazes, haunted hayrides, haunted house near me, and other Halloween fun attractions in the Nashville area, including the cities of Madison, Spring Hill, Columbia, Springfield, and Hendersonville. The soul of more than one aspiring musician has been crushed following a bad performance in Nashville…perhaps that's why there are so many good haunted houses in the area?
Bloody Acres Haunted Woods - Gallatin, TN
Season begins this year in late September.  "Warning the woods has been infected". Bloody Acres has 14 acres of blood and gore on wooded trails with various rooms and scenes of screams. Tickets are $15. The haunt is open Fridays and Saturdays from 7 pm to 12 am in September and October plus 7 pm to 11 pm on Sundays in October and weeknights during Halloween week.
Creepy Hollow Haunted Woods - Spring Hill, TN
Attraction opens in late September.  "One of the Best Haunted Houses and Haunted Woods in middle Tennessee minutes from Nashville." Creepy Hollow is open from dark to 11 pm on Fridays and Saturdays. Tickets are $25 for the 3 attractions. Free parking plus lots of music, concessions, and scares. Scream all you want. What is your favorite haunt? Choose from Haunted Woods, Zombie Maze, and Haunted Barn.
Dead Land Scream Park - Lebanon, TN
Opens for the season in the middle of September. There are three terrifying trail attractions at Dead Land. They are The Portal, The Crypt, and The Curse. Weekends they are open from 7 pm until midnight. Attraction is open every Friday and Saturday through early November. There are single attraction tickets or combo packages to get you into all three trails.
Devil's Dungeon - Nashville, TN
Opening night is in the middle of September.  This is Nashville's most controversial and scariest haunted house. "A Night in Hell" with lots of blood, screams, and zombies everywhere. Tickets are $20. Devil's Dungeon opens Friday and Saturday in September and Friday, Saturday, and Sunday nights in October.  Open from 8:00 pm until 1:00 am or 7:00 pm to 10:00 pm on other nights.  Check website for additional dates.
Millers Thrillers - Columbia, TN
"This ain't no McDonald's Playland". Miller's Thrillers provides a full range of scary entertainment. Live zombies roam the woods with mutated bodies from the phosphate mines in the area. Spend some time waiting at the concession stand, live music, entertainment zone, or bonfire pit. Tickets to Haunted Woods and Zombie Paintball Hayride are individual or combo priced.   They are open from 7 pm to 11 pm. Attraction is open every Friday and Saturday beginning in late September.
Nashville Nightmare - Madison, TN
Opening night is in late September.  Two haunted houses feature dark passages, wandering monsters, state of the art animatronics, an incredible special effects. Tickets to Nashville Nightmare are for entry into their 4 major haunted houses. Night Terrors has 13 different scenes such as the all new Madison Square Mortuary, Harpo's House of Horrors, Big Mamas Meat Packing Plant, Cellar Dwellers, and Underwood Asylum as examples. The separate all new haunt Horror High is based on high school. Your school was never like this. Where are all the people? It takes about 40 minutes to go through Night Terrors and 20 minutes for Horror High. Nashville Nightmare is open 8pm to midnight on most weekend dates. Sunday nights are 7:30 pm to 10:30 pm.  It runs every Friday and Saturday nights in October plus most weekdays and Sundays around Halloween.  Haunt ends in early November.
State By State List of Halloween Haunted Houses
Haunted Houses in Tennessee
Find other fun things to do in Nashville, Tennessee in October:
Nashville Fall Festivals
Oktoberfest in Tennessee
Tennessee Corn Mazes
Tennessee Ghost Tours
Tennessee Pumpkin Patches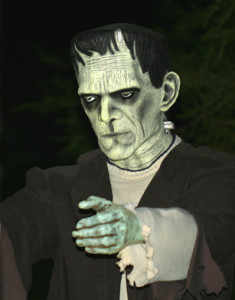 Haunted House Videos
You may also be interested in our article on Haunted Houses and Horror Movies | History of Fear.
Add Your Feedback!
Have you been to one of these haunts? Future readers would be interested in hearing what you thought. Did you have fun? Was it worth the price? Would you suggest it to visitors here? Any tips to maximize your experience? I'll gladly publish what you send me and give you an over-the-Internet hug.
If you are the owner or employee of a house in this directory, or one we missed and need to add, we would love to have more information about your place, including the url, photos, dates/times/hours etc. Use the contact form on our advertising page to get in touch and we'll follow up if we still need your response to any of these questions.
Check out Black Friday ads, Cyber Monday ads, and holiday sale prices from top retailers this Christmas season.