Haunted Houses in Missouri for Halloween 2016
Funtober was shocked to find Halloween haunted houses in Missouri are some of the best in the country for 2016.  Always fan favorites these scary Halloween attractions feature frightening haunted houses, haunted hayrides, haunted trails, scream parks, and more with lots of zombies, creatures, monsters, clowns, and witches running about. 
Kansas City Haunted HousesSaint Louis Haunted HousesColumbia MO Haunted HousesSpringfield MO Haunted Houses
Last Update:
[fsb-social-bar facebook="true" twitter="true"]
Haunted House Owner? Advertise Here.
Do you run a haunted house in the United States? More than 150,000 people came to Funtober last year looking for a haunted attraction to attend in September or October. We can help increase attendance at your business or event through a sponsored listing, coupon giveaway, cross-promotion or other creative marketing initiative. Special deals for nonprofits. Please see our advertising page or contact us for more information.
You will not be disappointed with the Halloween fun in St. Louis or Kansas City.  The haunted houses in Missouri are worth the drive with plenty of animatronics, air blasters, live actors, scary makeup, and thrills and chills.  We have separate attraction links and listings for haunted houses USA,  haunted corn mazes, haunted trails, haunted zombie paintball, haunted forests, haunted hayrides, and ghost tours.
3rd Dimension Haunted House - Mountain View, MO
Now celebrating their 15th year. Proceeds this year donated to help the Wounded Warrior Project.
Branson's Haunted Screampark - Reeds Spring, MO
Branson's Haunted Screampark has four haunted attractions at one location. It opens September 30th and runs Friday and Saturday nights plus some Sundays. Doors open at 8 pm. The main haunt price is individually priced or all four haunts for one combo price. The haunts are Branson's Haunted Adventure, The Terror Tales, Slashers, and Insanitarium.
CreepyWorld - Fenton, MO
Another Scarefest attraction located at 1400 S. Old Highway 141, Fenton, MO 63026. It is advertised as the World's Biggest Screampark. This year it has added two completely new attractions called Saint Lucifer's Hospital, Supermax Riot at Rikers. In total there are 12 attractions at this huge screampark. CreepyWorld opens Friday, September 23rd. It opens every night at 7:30 pm. Tickets are $25 or check out the Scarefest combo.
Deadly Dungeons Haunted House - Clever, MO
The Awakening continues in 2016. They open at 7:00 pm and stay open until the last soul is taken. They have a 9000 square foot haunt and put on what is considered an extreme haunt experience. Opens Setember 23rd.
Exeter Corn Maze - Exeter, MO
Features both a Haunted Barn and Harvest of Terror attraction. Enjoy 7 acres of twist and turns at one of the area best corn mazes with much more fun. Exeter Corn Maze has a huge pumpkin patch, a giant orange pillow for their pumpkin jump, a zip line, pumpkin cannon, hayride, cow train, campfires, Zombie Paintball, Haunted Barn, concessions and more. Located less than 30 minutes from NW Arkansas.
Fearfest Haunted House - Columbia, MO
Tickets for the Tormented Haunted House is $20 or the 2 attraction ticket with Zombie Safari Paintball for $25. FearFest has three haunt attractions named Forbidden, Zombie Safari, and Terror in the Woods. Built on a 46 acre farm, FearFest is open Friday and Saturday in October. Attraction is open from 8 pm until 12 am on Friday and Saturday or 10 pm on other nights.
Fright Fest at Six Flags St. Louis - Eureka, MO
Fright Fest opens September 30th for 15 terrifying nights in October. Buy your tickets online to save money. You save $15 or more from at the door prices. As with all Six Flags this is their Halloween haunt and entertainment event for October. While a little on the expensive side with multiple haunted houses and exciting thrill rides it will be something you will remember the rest of your life. Lots of entertainment value and fun at Fright Fest. The entertainment includes Deadman's Party, Love at Frist Fright, Final Freakout, VooDoo Comedy Hypnosis Show, and Freak Out Circus. Their frights include Insanity Alley, Zombieville, Zombie Paintball Apocalypse, The Slaughter House, Sinister Clowns, and Blind Fury. Many of their rides have been re-themed for Halloween.
Hannibal Jaycees Haunted House - Hannibal, MO
Back again for 2016 is the Warehouse of Nightmares. Opens October 7th. Attraction is open every Friday and Saturday night in October from 7:00 PM to Midnight. Lots of new scares and attractions including a new fast pass ticket, The Last Ride, and Zombie Apocolypse.
Hotel of Terror - Springfield, MO
Hotel of Terror has been scary for over 30 years. It is open Friday and Saturday nights starting September 9th and most nights in October. Lots of other weekday nights available including every night from October 12th through 31st. Tickets are $14. A scary and exciting place to visit. Don't fear they still have you escape down the 96 foot slide.
Macabre Cinema - Kansas City, MO
Image a 1930's movie theater playing haunt movies and terrifying guests and you have Macabre Cinema. Tickets options available starting at $27. Doors open September 16th. Most nights the attraction runs from 8:00 pm to 12:00 am. Combo tickets and passes are available with The Beast, Edge of Hell.
Necro Planet Necropolis Haunted House - Columbia, MO
The theme is based on the ruins of a now dead planet. The Pit has cannibals and Necropolis Haunted House is about torture, bloodshed, murder with hungry zombies and creatures. Lots of blood and gore for stories if you make it out alive. A ticket for Combo tickets are $20-25 depending on the night. The attractions open Friday, September 30th. Doors are open from 8 pm until midnight on Friday and Saturday or 11 pm on Sundays. It runs Thursday, Friday, and Saturday nights in October.
Ozark Nightmares Haunted House - Lebanon, MO
Yes they are open for their Carnival of Fear 2016. It starts September 30th and runs Friday and Saturday nights in October. Tickets are $6 for the haunted house. The Maze is $6. Both for one price of $10.
Red's Corn Maze Massacre - Eureka, MO
Red Slaughter inherited this property. A prosperous farm until a nearby chemical factory spill ruined the countryside. Red is still out there. Visit Red's Corn Maze and Farmer Rob's Haunted Hayride. Over 22 acres of terror in the fields. The theme is Fear the Farm. Red's Corn Maze Massacre opens September 30th and every Friday and Saturday night in October. Attraction is open from 7 pm to midnight. They also have daytime activities at Brookdale Farm including a corn maze, pumpkin patch, pony rides, zip line, hayrides, campfires, and pumpkin slingshot.
The Beast - Kansas City, MO
The Beast is one of America's largest haunted houses. Founded in 1991 it takes approximately 40 minutes to go through the various haunted attractions at The Beast. The scares are Werewolf Forest, Storm Scene, Jack The Ripper, and the Swamp (featuring blood thirsty alligators and man-hungry lions). The Beast is open beginning Friday, September 11th. Doors open at 7:30 pm. Closing times are 1:30 am. Check their webpage for schedule information. There are a number of combo ticket options. The Beast or Edge of Hell ticket is $27 on weekends. Choose the any night combo ticket for $45.
The Darkness - St Louis, MO
One of the Scarefest trilogy of haunted houses in Missouri. Darkness is located at 1525 South 8th Street, Saint Louis, MO 63104. More intense than ever the attraction has lots of new rooms, scares, and updates to its zombie theme. The Darkness has 3 attractions named Darkness Haunted House (zombie attack), TerrorVisions 3D Haunted House (3D Clowns), and Monster Museum (wolfman, Frankenstein).The Darkness begins Friday and Saturday, September 16th. It is open every night at 7 pm. In October it runs Thursday, Friday, Saturday, and Sundays plus every night the week before Halloween. Tickets are $25. You can purchase a combo to the other Scarefest locations for $40-60 total. Oh did I mention there are live reptiles, snakes, scorpions, spiders and animatronic 20 foot snakes, tarantula's and gators that try to attack you?
The Edge of Hell - Kansas City, MO
The Edge of Hell is located near The Beast attraction. There is a combo ticket option with the Beast available online. It originally opened in 1975 and as actively been scaring folks in the area with an emphasis on phobias. For example a centerpiece attraction is their reticulated python. Opens September 16th, 2016. Basic ticket price is $27.
The Haunted Hill - Waynesville, MO
Haunted Hill is open every Friday and Saturday night in October from September 23rd. The doors are open from dark until 12 am. Lots of untamed creatures and horrifying screams.
The Haunts of Lemp Brewery - St Louis, MO
Another fun Scarefest attraction. It's located at 3500 Lemp Avenue, St. Louis, MO 63118. A five story attraction all underground deep into a limestone cave. What drove William Lemp mad? Tickets are $25 or get the Scarefest combo. Lemp Brewery is open beginning September 30th. It is then open every Friday, Saturday, and Sunday nights around 7:00 pm – 7:30 pm. Check their website for special days and hours.
The Manor Haunted Attraction - Joplin, MO
All newly expanded with 3-D for 2016 is The Manor. Attraction is open every Friday and Saturday nights starting September 30th. Expect more monsters, more gore, and a much more intense attraction. Haunt doors are open 7 pm until midnight. Admission is just $15.
The Retribution - Cape Girardeau, MO
This scary and popular local haunt will be closed for 2016. They outgrew their old location and will be back next year with all new attractions and location.
The Twisted Forest - Joplin, MO
Attraction is open Friday and Saturday September 30th through October 29th. It is open from 7:30 pm until midnight. Tickets are $15 each night. Expect a harrowing walk through trail 6/10 of a mile long. Featured along the way is a 3,000 square foot maze and live actors at every twist and turn. Beware of the people of the forest.
Worlds of Fun Halloween Haunt - Kansas City, MO
The Halloween Haunt at Worlds of Fun is beginning September 17th. Open every Friday and Saturday night in October. Tickets options include the full park. Check their website for advance purchase discounts. World of Fun Haunt transforms into a horror filled nightmare on weekends. It features terrifying creatures and spooky thrill rides that will haunt your dreams. This is a Cedar Fair park so you know it must be good. Save money, online 2016 ticket price is $37.99.
State By State List of Halloween Haunted Houses
Nearby Attractions
We're not sure why you would ever want to go to a haunted house outside Missouri. But if you did, we're sure it would be because one of these was the closest to you.

Haunted Houses in Arkansas
Haunted Houses in Illinois
Haunted Houses in Iowa
Haunted Houses in Nebraska
Haunted Houses in Kansas
Haunted Houses in Oklahoma
Find other fun things to do in Missouri in October:
Oktoberfest in Missouri
Missouri Festivals
Missouri Corn Mazes
Missouri Ghost Tours
Pumpkin Patches in Missouri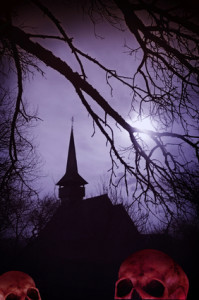 Add Info
Have you bought a ticket to one of these haunted attractions? Future readers would love to hear what you thought. Did you have fun? Was it worth the money? Would you suggest it to your friends? Any suggestions to maximize the experience? I'll gladly publish what you send me and give you a great big hug.
If you are the owner or employee of a haunted house in this directory, or one I missed and need to add, I would love to have more information about the haunted house, photos, dates/times/hours for 2016, etc. Use the contact form to get in touch and I'll tell you where to email your answers to these questions.