Memphis TN Haunted Houses for Halloween 2022
Local Memphis haunted houses are some of the largest in Tennessee. Enjoy a great night out with your spouse, date, or friends. Expect to be terrified at these haunted houses. For the price of a movie ticket you can be part of the action as you come face to face with terror. Most haunts use animatronics, great props, Hollywood-worthy sets, sound FX and actors with makeup beyond belief. You will be frightened.  Find all the local 2022 haunted houses, haunted trails, haunted corn mazes, haunted hayrides, haunted house near me, and other Halloween fun attractions in the Memphis area, including haunts in Cordova and Millington.
Last Major Update:
Camp Blood - Humboldt, TN
Camp Blood opens in late September and then runs every Friday, Saturday, and Sunday nights in October.  Prior to 1960, Camp Cedar Lake was a group of 7 cabins and a small lake on Mason Grove Road.  Since the massacre there no one has been in those cabins since they removed the bodies.  The woods have grown dense and the cabins have aged but we recently decided to restore the old camp.  Strange things are happening as the repairs have started but we are determined to not let anything stop us.  Are the warnings written in blood on the walls simple kid pranks? Or are they pure EVIL that has been released because of our disturbance of the site?  We plan to have a Haunt at this location despite the warnings and threats we have received.  Camp Blood is an aggressive haunted attraction not recommended for children. However, Zombie Trail Paintball is on the same property and is kid-friendly!
Cedar Hill's Haunted Farm - Hernando, MS
The scare returns to Cedar Hill in early October.  Attraction opens their 24th year. It is open 6 pm until 10 pm on Friday and Saturday nights. They feature several attractions including a Haunted Hayride and a Trail of Terror. Also back is a Zombie Paintball Apocalypse attraction. They also have combo packages for savings. During the day they also operate a corn maze and pumpkin patch every day of the week.
Derailed Haunted House - Ramer, TN
Haunt opens at 7PM every Friday and Saturday beginning in early October plus Halloween night.  DERAILED contains a collection of vignettes attributed to Spike's reign of terror over the past century and a half. Here you will encounter the variety of nightmares that have befallen this community. You will ponder the prospect of being the next victim as you come face-to-face with spine chilling horror. Will you be able to make it through the frightful complex without being Derailed? Spike is looking for you!
Haunted Web of Horrors - Memphis, TN
Opens for the season on October 4th, 2019.  Sector 23 and Slouch Sanitarium are but two of the 5 haunt attractions at this place.  Tickets are $20-25.  They are open Friday, Saturday and Sunday nights in October.  Over the years they have received a number of fan and fright awards.  Check their web page for details.  Returning to their location at 2665 South Perkins in Memphis in the Trolley Station Shopping Plaza.
Mid-South Haunted Maize - Memphis, TN
The two haunted attractions at Mid-South are a haunted maze and a separate haunted hayride. This is a working farm with other corn maze and children's activities going on during the day. At night you travel through the scary maze and the hayride. They are open nights until 10pm. The dates start in the middle of September for daytime activities and late September for the haunt attractions. They also have a jumping pillow, and corn cannon shooting area.  Haunt is open every Friday and Saturday plus Halloween in October.
Shadowlands Festival of Fear - Millington, TN
Opens for the season in early October.  Doors are open 7 pm until 11 pm. Jones Orchard also runs a farmers market until 6 pm and then continues with a corn maze, pumpkin patch, and hayrides.  Haunt attraction runs Friday, Saturday, and Sunday nights in October.
The 13th Realm - Atwood, TN
The 13th Realm opens in early October and runs every Friday, Saturday, and Sunday nights through early November.  Tickets are $20.  Primarily an outdoor haunt they have lots of scary fun with plenty of live monsters.  Spend some added time at the bonfire, concessions, and watching horror movies.
Wicked Ways Haunted House - Memphis, TN
Opening night is in late September.  All new attractions with extreme gore and fright this year.  Maybe the largest indoor haunt in the Midsouth. It has zombies, ghosts, psycho clowns, and lots more scares. It runs from 7:00 pm until 12:00 am. Open Friday, Saturday, and most Sunday nights plus a couple more dates.  You will experience The MASSIVE Underground Military Bio-hazard Research Laboratories. Go Deep Underground to these Military Research Labs as they hold some of the Worst Infectious Diseases on Earth," Small Pox, Ebola, The Plague, Leprosy, Malaria, Influenza, Yellow Fever, Anthrax, and SARS". BUT Something has gone Deathly wrong.
State By State List of Halloween Haunted Houses
Haunted Houses in Tennessee
Find other fun things to do in Memphis, Tennessee in October:
Memphis Fall Festivals
Oktoberfest in Tennessee
Tennessee Corn Mazes
Tennessee Ghost Tours
Tennessee Pumpkin Patches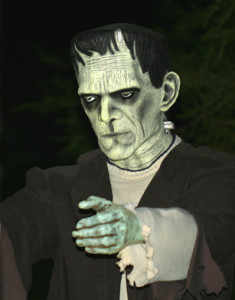 Haunted House Videos
You may also be interested in our article on Haunted Houses and Horror Movies | History of Fear.
Add Your Feedback!
Have you been to one of these haunts? Future readers would be interested in hearing what you thought. Did you have fun? Was it worth the price? Would you suggest it to visitors here? Any tips to maximize your experience? I'll gladly publish what you send me and give you an over-the-Internet hug.
If you are the owner or employee of a house in this directory, or one we missed and need to add, we would love to have more information about your place, including the url, photos, dates/times/hours etc. Use the contact form on our advertising page to get in touch and we'll follow up if we still need your response to any of these questions.
Check out Black Friday ads, Cyber Monday ads, and holiday sale prices from top retailers this Christmas season.