Haunted Houses in Alabama for Halloween 2022
There will be no shortage of haunted houses in Alabama around Halloween 2022. Y'all definitely do the South proud. Funtober lists all the haunted attractions including commercial haunted hayrides, corn mazes, walking trails, scream parks and more.  Alabama has lots of zombies, clowns, freaks, Jasons, and demons roaming the countryside or staying at houses.
Last Major Update:
What Scares You? "Haunted houses near me" in Alabama 2022
Arx Mortis - Killen, AL
Open weekends starting in late September.  Open most Thursday through Sundays in October plus other dates.  Check web page for details.  Arx Mortis is one of the best haunted venues in Alabama. It is really 3 experiences in one complex. You will be terrified so it is worth the time to drive to this haunt. Complete with parking, restrooms, concession stand, and live music you can and should expect to spend several hours at Arx Mortis. Covington Clinic is the haunted house. It is a 40-50,000 square foot building. It is so scary they have built in 23 escape exits for those who can not complete the tour. The fright is based on darkness, claustrophobia, gore and horror. The theme is a clinic that has created zombies. The locals are tricked and experimented on while fighting a bio-hazard. The building has a funeral parlor, coffins, embalming area, morgue, experimentation labs and some of the best animatronics and movie quality sound and light experience you will find anywhere in the country. Expect long wait lines. Miners hill is a wonderful half-mile outdoor haunted trail. It takes approximately 30-40 minutes to go through each of these haunts. While rated PG 13 the haunts permit children of any age to enter and scream.
Atrox Factory - Leeds, AL
Opens this fall in early October.  Atrox Factory is a 50,000 square foot Alabama entertainment complex located near Birmingham. It might be the largest haunt listed on Funtober in Alabama. It is a complete night of entertainment fright in October. Atrox Factory features celebrities from the most popular horror movie and TV shows. You can meet the celebrity actors up close for autographs at Atrox. A charity haunt with some of the best character actors and animatronics in the terror industry. The theme is based on altering your mind's experience from what you expect. Fear and fright are abnormal so the facility only admits children above the age of 12. Dr. Slain, your host, leads you through dark passages into rooms with bloody autopsies. You will feel the blood splatter and moisture. Expect to encounter monsters and chainsaw carrying creatures along your minds dark journey. Here you might be grabbed, touched, or pushed by the actors. The 30 minute experience leads you to run for your life. After 10 years of terror, Atrox Factory provides an indoor waiting area complete with a movie, concession stand, restrooms, free parking, wheelchair accessibility and great FX imaging. They use mirrors, sound, motion, fog, lights to create cool scenes throughout the building. The only drawback is the long waiting lines because of the popularity of Atrox Factory. Wait times can be an hour. Parking is free. Atrox has over 34000 Facebook likes..
Columbia Manor - Columbia, AL
One of Alabama's best haunts Columbia Manor will open in October 2022 with lots of haunted entertainment thrills.
Darkwood Farms Walking Dead Maze - Arab, AL
Sorry folks as it appears that Darkwood Farm Maze has stopped running. They will be missed.
Greenville Haunted Firehouse - Greenville, AL
Greenville did not open in 2020 and 2021. It is run by the Greenville Fire department. They have not updated their 2022 plans if any. Many consider this one of the best haunts in all of Alabama.  It has served the community for over 10 years. It is scary enough for adults and at times they have added a flashlight tour for children 12 and under. What they found was people, even kids, have different levels of fright tolerance. This charity attraction supports the Muscular Dystropy Association. It is open every Friday and Saturday. Open nightly from 7pm to 11pm.
Haunted Hollow - Valley, AL
Haunted Hollow features three haunts named The Village of the Dead, Finn's, and Spinal Tap. Attraction opens for the season in late September and runs every Friday and Saturday nights throughout October.  Tickets are combo priced for all three attractions.
Haunted House of Horrors - Courtland, AL
Opens in early October.  The undead and mass murderers are walking around the North Alabama town of Courtland. This is a 40,000 square foot facility featuring a full night of entertainment and fright. There is an indoor waiting line area. Food and refreshments available both before and after the attraction. This venue is unaffected by rain. This is another walking dead, zombie type scare. It features both actors and animation. Expect darkness, surprise, fright and fear. House of Horror has scenes of torture, terror, blood, death, ax murder and a few monsters also walking about. Doors open at 6pm and close when the last guest is gone. You will meet the undead, walking dead, and zombie actors. All ages welcome however parents need to realize this is an extremely scary attraction. Parking is free. Generally open every Friday, and Saturday nights in October plus most Sunday nights.
Haunted Lester Hospital - Lester, AL
Opens for the season in early October (check their webpage).  Open every Friday and Saturday nights in October.  The former D.E. Jackson Memorial Hospital served the Lester, Alabama community for 50 years. This site is a real haunt and the home to many ghost and paranormal sittings. Each October it becomes Zombie Attack, a spook house in Alabama. Zombie Attack is open each Friday and Saturday from 7pm to midnight. This is a charity haunt featuring, zombies, blood, hospital sittings, ghosts and both man made and paranormal ghosts. It takes approximately 15-20 minutes to go through the building. Unless you run across a real ghost this is a community charity event primarily providing wonderful local entertainment. Read our 2013 interview with one of the organizers (but please check their website for any dates, prices or other information that may have since changed).
Hollis Haunted Chicken House - Heflin, AL
Hollis opens in late September.  The Hollis Fire Department comes through again with their charity entertainment. Actually the Hollis Haunted Chicken House attraction is really 3 haunts in one. Of course there is the terrifying chicken house which you can go through. They offer a hayride. Spend the time and money and do a combo package. The third feature is called Haunted Walking Trail.  The Hollis Haunted Chicken House takes place in a real chick house. Consider how terrifying this chamber of horrors was for the chickens. If you are afraid of rats, spiders, snakes, and scorpions then maybe you should keep your chicken self out of the chicken house. Actors portray werewolves, witches, and vampires. This is a large entertainment experience with free parking, a concession stand, and movies for the waiting line. Open every Friday and Saturday from 7pm – 12am.  Help "Chicken Dan" wage war against mutant chickens.
Insanitarium - Trussville, AL
All new location and new haunts opens weekends starting in late September.  Every Fall the walking dead roam the grounds of one of the best zombie type fun houses in Alabama. Located just 20 miles north of downtown Birmingham is Insanitarium. A charity community based attraction. The story line is the property once housed a mental facility for the criminally insane. The military 60 years ago conducted torture and death experiments on the insane. Now each October the Zombies return and massacre the locals and tourists.  Fifteen dollars ($15) gets you inside for the scare of your life. Blood, torture, horror, and death awaits. Are you brave enough for an indoor Halloween venue? Rated PG13, younger children accompanied by an adult are also welcome. The haunted attraction features free onsite parking, an inside waiting line area, running horror movie, refreshment stand, and the fright of your life. Open each Friday and Saturday evening at 7pm until midnight plus a few Sundays. Insanitarium has security, actors, lighting, modern horror attractions, and is wheelchair accessible. The attraction is not affected by inclement weather. The undead are waiting for you. It takes about 30 minutes to go through the complex's dark passageways and feature rooms. Expected to be surprised and terrified.
Magnolia Corn Maze and Field of Terror - Summerdale, AL
Sorry folks. Magnolia farm was basically destroyed during Hurricane Sally. Both the corn maze and Field of Terror have not operated for the public since 2020. We hope they can return next year.
Mountain Creek Trail of Fear - Verbena, AL
Attraction opens in early October. Located in Verbena, Alabama, Mountain Creek combines a haunted trail with a regular hayride attraction. The scare is provided by actors portraying a community of walking dead, undead, and zombie creatures. Lots of blood along the trail. It takes about 35 minutes to walk the Trail of Fear.  Open every Friday and Saturday night beginning in October.
Nightmare At 3008 - Fultondale, AL
Nightmare first opened in 2012.  Every year it gets bigger and more scary.  This year the attractions are all new. This popular Alabama haunt donates some profits to the Children's of Alabama Childhood Cancer Research.  There are three attraction with individual or combo priced tickets. Check the webpage for dates they are open.
Phobia Factory - Columbiana, AL
Phobia Factory is now permanently closed and will not open in 2022.
Popes Haunted Farm - Salem, AL
Celebrate over 30 years of scary fun at Pope's Farm. Attractions features their original haunted hayride plus the haunted barn and haunted forest. This year all the attractions have been re-worked to provide a whole new experience. See more special effects, animatronics, live actors, and special sounds than ever before. Their high scare walk through will amaze. They are open from 7:30 pm until 11 pm on Friday and Saturday nights in October. It is safe to say that something is out there but you probably do not want to know what it is.
PV Slaughterhouse - Rainsville, AL
Slaughterhouse is open Friday and Saturday nights from around the middle of September through early November.  Also open Halloween night.  Expect lots of blood. Check webpage for details.
Sloss Fright Furnace - Birmingham, AL
Sloss Fright appears to now be permanently closed. The location was the original location of Sloss Furnace which was a long running blast furnace in Birmingham. It is listed as a historical site and has an onsite museum by appointment only.
Spook Trail Maze of Monsters & Mahyem - Quinton, AL
Spook Trail is an outdoor maze trail featuring freaky looking monsters and dark passageways. Quinton is about 30 minutes north of Birmingham. A dark trail is always scary. Here you add a few strobe lights, scary actors who touch and grab you, and both the surprise and anticipation of the next monster fright. Spook Trail has been terrifying people for more than 20 years. Spook Trail takes about 45 minutes to complete. This is a great value. Donate some canned goods and get another $ off. Spook Trail is a compete entertainment haunt with restrooms, music, and a concession stand (Boneyard Grill). The trail is open every Friday and Saturday nights in October. It opens at dark and closes at midnight.
The Haunting at Camp Liberty - Battleground, AL
Sorry folks but the Haunting at Camp Liberty is now permanently closed. 
Warehouse 31 - Pelham, AL
There are 3 events at Warehouse 31. Warehouse 31 returns as a new 30,000 square foot attraction in the Birmingham area. It is just 20 minutes north of downtown. Rigamortis is a haunted trail with 30 unique scenes. The 3D Clown Nightmare has but what else scary 3D Clowns. Vertigo is their maze. They is also have a wonderful Monsters Midway with music and souvenirs. Warehouse 31 does allow you to wear your costume with the mask. Gates are open 6:30 pm to midnight on Friday and Saturday and until 11 pm on other nights. Another one of the new fun houses in Alabama. Save money and buy your tickets online. Secured parking on Friday and Saturday nights. Free parking is available.  Warehouse 31 has over 38000 Facebook likes.
In some instances, the closest haunt to you will actually be in another state. If you find yourself close to the border of Alabama, or that is where the closest big city is, there may be a haunt that is worth considering there. We  have found these haunted houses in nearby states to checkout in addition to those in Alabama: Florida, Georgia, Mississippi, and Tennessee.
Check out our TOP 100 HAUNTED HOUSES FOR HALLOWEEN 2019 in America.  Check out Black Friday ads, Cyber Monday ads, and holiday sale prices from 100 top retailers this Christmas season.
Find other fall fun things to do in Alabama in fall: Oktoberfest in Alabama Alabama Festivals Alabama Corn Mazes Alabama Ghost Tours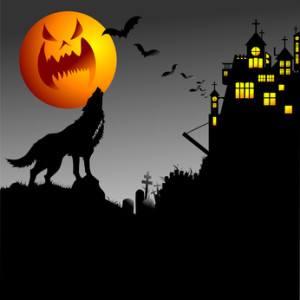 You may also be interested in our article on Haunted Houses and Horror Movies | History of Fear.
Add Your Feedback!
Have you been to one of these haunts? Future readers would be interested in hearing what you thought. Did you have fun? Was it worth the price? Would you suggest it to visitors here? Any tips to maximize your experience? I'll gladly publish what you send me and give you an over-the-Internet hug.
If you are the owner or employee of a house in this directory, or one we missed and need to add, we would love to have more information about your place, including the url, photos, dates/times/hours etc. Use the contact form on our advertising page to get in touch and we'll follow up if we still need your response to any of these questions.