Haunted Houses in Minnesota for Halloween 2017
Find local 2017 Halloween haunted houses in Minnesota.  This October take your friends to one of the many Halloween attractions in the land of 10,000 lakes.  Funtober lists all the current haunted houses, haunted trails, haunted hayrides, scream parks, and more.  Get more than a little scared by zombies, devils, demons, witches, and vampires. 
Last Update:
[fsb-social-bar facebook="true" twitter="true"]
Haunted House Owner? Advertise Here.
Do you run a haunted house in the United States? More than 150,000 people came to Funtober last year looking for a haunted attraction to attend in September or October. We can help increase attendance at your business or event through a sponsored listing, coupon giveaway, cross-promotion or other creative marketing initiative. Special deals for nonprofits. Please see our advertising page or contact us for more information.
Find lots of fun at haunted houses this Halloween. It is the gopher state, after all, but these Minnesota haunted houses are all above ground, to the best of our knowledge.  They do have live actors, animatronics, costumes and makeup, air blasters, scent dispensers, and more scary type fun.  Even a few Freddy's and Jason's roaming about.  We have separate attraction links and listings for haunted houses USA,  haunted corn mazes, haunted trails, haunted zombie paintball, haunted forests, haunted hayrides, and ghost tours.
Dead End Haunted Hayride - Wyoming, MN
Advertised as Minnesota's Ultimate Horror Experience. There are three haunted attractions at Dead End Haunted Hayride for the low ticket price of $16 online for Wednesday, Thursday, and Sunday. The price is $21 on Friday and Saturday. These are online discounts. The haunt is open 7 pm – 11 pm on Friday and Saturday nights from September 23rd. The attractions are open from 7 pm – 9 pm on other nights. The haunt attractions are Sunnyvale Asylum which used to house the freaks and outcasts. Dead End Hayride, Departed Oaks Haunted Trail, and Site 66 Haunted Cornfield has lots of chainsaws and mazes.
Farmington Fright Night - Farmington, MN
Frightnight is sponsored by the Support Our Troops Organization. It is free to all but $5 donations to the charity are encouraged. Doors are open 6 pm until 10 pm. Attraction is held at the 4-H Building at the Dakota County Fairgrounds.
Fright Farm Haunted House - Maplewood, MN
This location was the former poor farm for indigent and elderly people. Lots of ghosts roam the area. Fright Farm Haunted House operates a Halloween Horror Show in October for a $10 ticket price. Open Friday and Saturday nights. Fright Farm has been running for over 20 years.
Haunted Shack - Duluth, MN
Haunted Shack has been open for more than 20 years. It features a haunted hayride and a haunted house. Tickets are $12. Doors open at 7 pm for the hayride and 7:30 for the shack. Open Thursday, Friday, Saturday nights starting on October 14th. Check website for other dates they are open.
Haunted Ship - Duluth, MN
There are paranormal sights and investigations aboard the William A. Irvin ship. During October 2016 the ship becomes a haunted house full of zombies. Tickets are $12. The haunt is open beginning October 6th. Open Thursday, Friday, and Saturday nights. The hours are 6:30 pm to 10 pm most weekend nights.
Molitor's Haunted Acres - Sauk Rapids, MN
Molitor has been operating for over 16 years. After going through the attractions spend some time at the bonfire pit and concession stands. Open Friday and Saturday nights in October plus a few other dates. Tickets are $22.
Nightmare Hallow Scream Park - Chisago City, MN
All new location for 2016.  Nightmare Hallow has 3 haunt attractions. It has operated for 25 years of fear. The scream park is open every Friday and Saturday nights starting September 30th. The attractions are the Double Sided Haunted House, Terror Trail, and Zombie Hunt. Various combo ticket options available. Doors are open from 7:00 pm Friday and Saturday or 7:00 pm to 9:00 pm on other nights.
Olson Haunted House - Chanhassen, MN
We had around 600 people go through on Halloween last year. This year we are opening up for two nights, the 29th and 31st. Admission is free, but we encourage cash donations which all goes to support Loaves & Fishes.
Pumpkinmans Lair - Owatonna, MN

Rochester Fright At The Farm - Rochester, MN
Tickets are $15 at the door or $13 online in advance to Fright Farm, southern Minnesota's most horrifying haunted attraction. Doors open at 7 pm. Enjoy most Thursday's, and all Friday and Saturday nights from September 30th. The scary entertainment includes riding the hearse, the Haunted Bus, the all new Guillotine Room, the maze of terror, the Underground Clown Town, the Butcher Shop, and the Spiders Den. Enter if you date at your own risk.
Scream Town - Chaska, MN
Scream Town is an amazing haunted attraction. Tickets are $25 – $30 depending on the date. Gates open at 6:30 pm. Parking is free. The attraction is open Friday and Saturday nights from September 30th through October 30th. Check their website for discounts on some nights. The attractions are Terror in the Corn, Redneck Resort, Circus Asylum, Oak Blood Forest, Funeral Home Visitation, Rabid Alley, and Sasquatch Investigation. Take your time and enjoy each of these attractions. There are new attractions for 2016. Scream Town is a bit unusual in that guests may re-enter any of the attractions multiple times on the same ticket. Also most haunted houses allow visitors in line to go through the haunts even after the normal closing time. Not at Scream Town. They close each night at 11 pm sharp.
Shafer Haunted Corn Maze - Shafer, MN
A corn maze attraction 2016 starts on the farm September 10th. The popular haunted Stalker's Corn Maze will be back next year. The new Cemetery Trail will run on Friday, Saturday, and Sunday. Tickets are $8.50 which also includes the non scary corn mazes. Check their web page for details.
Soap Factory Haunted Basement - Minneapolis, MN
Soap Factory runs art exhibits and theater events. During October they convert the basement into a haunted attraction with the remarkable assistance of local artists. It runs from September 30th through October 31st.
The Butcher Shop House of Gore - St Paul, MN
Back for 2016 for the 6th year this attraction will be open Friday, Saturday, and Sunday in October plus every day Halloween week.
The Haunting Experience - Cottage Grove, MN
Another full entertainment with movies, bonfires, live entertainment, a Ghoul Grill restaurant, beer tent, and Club Scream dancing. The Haunting Experience on Highway 61 has two haunted attractions plus Big Zombie Paintball. Schummo's Clown House and The Hayride. Attraction opens for the season on October 1st. Doors open at dark and close at 11 pm on Friday and Saturday or at 10 pm on all other nights. Ticket prices vary depending on attraction. Save money and buy online. This area was first settled nearly two hundred years ago by people who ran into a very rough winter and resorted to cannibalism. There are lots of scary tales about that winter. This is their 30th year of terror. As an attraction, the working farm hosts a daily separate corn maze which runs from 11 am to 6 pm.
Trail of Terror - Shakopee, MN
Trail of Terror is a full night entertainment experience. Basic tickets are $25 which covers basic haunted houses plus the midway which has food, beverages, and souvenirs. You can join the Zombie Pub Crawl for an additional price. Carnival Rides are $2. The Trail of Terror includes Howling Pines Woods Walk which covers a one mile walk through terror. Hotel 66 is a haunted corn maze. Grubbs Pest Control has all the spiders, snakes, flies, and roaches you ever want to see. Finally roam through Crystal Caverns, Chuckles Pizzeria, and Harmony's Department of Corrections. The attractions are open Friday, Saturday, and Sunday
State By State List of Halloween Haunted Houses
More Haunted Attractions
Don't drive hours to a haunted house when there's one right across the Minnesota border in another state. After you have considered the Minnesota haunted houses, consider whether one of these might be close to you as well.
Haunted Houses in Iowa
Haunted Houses in North Dakota
Haunted Houses in South Dakota
Haunted Houses in Wisconsin
Find other fun things to do in Minnesota in October:
Oktoberfest in Minnesota
Minnesota Festivals
Minnesota Corn Mazes
Minnesota Ghost Tours
Minnesota Pumpkin Patches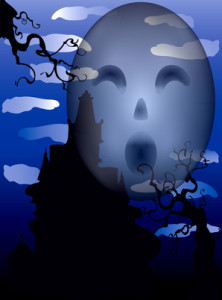 Did We Miss Something?
Have you been to one of these haunted houses? I would be interested in hearing what you thought. Did you have a good time? Was it worth the money? Would you recommend it to others? Any suggestions to maximize your experience? I'll gladly publish what you send me and give you a virtual hug.
If you are the owner or employee of a haunted house on this list, or one I missed and need to add, I would love to have more information about the haunted house, photos, dates/times/hours for 2017, etc. Use the contact form to get in touch and I'll tell you where to email your answers to these questions.