Haunted Houses in Delaware for Halloween 2018
The Funtober directory lists all the 2018 Halloween haunted houses in Delaware.  We have the commercial haunts so popular during October around Halloween.  Explore our list of haunted houses, haunted hayrides, haunted corn mazes, haunted trails and more terrifying entertainment that comes your way each October.  Haunted attractions have lots of freaks, zombies, vampires, werewolves, murderers, and devils that hangout around Wilmington during the Halloween season.
Our new updated TOP 100 HAUNTED HOUSES FOR HALLOWEEN 2018 .    Also check out our list of the Top 100 Haunted Houses 2017 in America.  Is your favorite haunted attraction on the top 10 and top 100 state list?
They use animatronics, Hollywood sets, air blasters, costumed actors, and professional makeup to bring you in your face thrills.
Last Major Update:
Haunted House Owner? Advertise Here.
Do you run a haunted house in the United States?  Please see our advertising page or contact us for more information.
We have separate attraction links and listings for haunted houses USA,  haunted corn mazes, haunted trails, haunted zombie paintball, haunted forests, haunted hayrides, and ghost tours.
Frightland - Middletown, DE
Frightland opens the season on September 28th.  Between Wilmington and Dover, in Middletown, DE, you'll find a fantastic set of 8 haunted attractions called Frightland. When you tire of the haunted house, enjoy the barn, hayride, woods and carnival. Plus, parking fees and a portion of ticket proceeds are donated to the Leukemia Research Foundation of Delaware. Frightland is open Friday, Saturday and most Sunday nights. Besides haunts Frightland has an amusement midway with games, rides, and concessions. Doors open at 6 pm. This is described as one of America's scariest Halloween attractions. Tickets are combo priced for the four haunt attractions Horror Hayride, Revenwood Cemetery, Fear, and Zombie Town. Tickets are less for the four combo to Zombie Prison, Haunted Barn, Idalia Manor, and The Attic. There is a combo ticket for all eight haunt attractions on most nights. A separate unlimited Amusement Ride ticket is $25. Note that parking is $5 all of which is donated to charity.  Frightland has over 50000 Facebook likes. Also check out our list of the Top 100 Haunted Houses 2017 in America.  Is your favorite haunted attraction on the top 10 and top 100 state list?
Nightmare's Haunted House - Laurel, DE
Opens on October 5th.  On the southern edge of Delaware in Laurel lies Nightmare Productions. They ask that visitors make a donation to support their charities. The attraction is open every Friday and Saturday nights.  Doors open at 7:30 pm. Find out what all the screams are about.
Screams at the Beach - Georgetown, DE
Sorry folks Screams is under renovation and will not open in 2018.  Screams at the Beach is expanding and has added Zombie Paintball again this Season!  Six Attractions await you as you enter the town of All Hallows and experience terror as you explore the towns asylum, escape the unknown in the cemetery, travel through the dark woods in hopes of an escape as you enter the outskirts of town and enter the Paintball Zombie Kill Zone at your own risk… 10 Nights of Terror begins on Opening Night and every Friday and Saturday in October. Ticket Booth opens at 6:30.
State By State List of Halloween Haunted Houses
Delaware is a small state. So, in addition to the Delaware haunted houses. you will also want to consider haunted attractions in these states of close proximity.
Haunted Houses in Maryland
Haunted Houses in New Jersey
Haunted Houses in Pennsylvania
Find other fun things to do in Delaware in October:
Oktoberfest in Delaware
Delaware Festivals
Delaware Corn Mazes
Delaware Ghost Tours
Pumpkin Patches in Delaware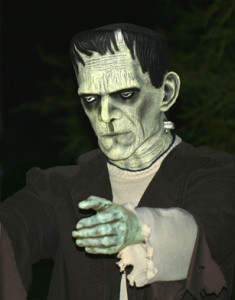 Help Me Out
Have you been to one of these haunted houses? Future readers would love to hear what you thought. Did you have a great experience? Was it worth the price? Would you suggest it to others? Any suggestions to maximize your experience? I'll gladly publish what you send me and give you a great big hug.
If you are the owner or employee of a haunted house on this list, or one I missed and need to add, I would love to have more information about the haunted house, photos, dates/times/hours for 2018, etc. Use the contact form to get in touch and I'll tell you where to email your answers to these questions.