Haunted Houses in Delaware for Halloween 2022
The Funtober directory lists all the 2022 Halloween haunted houses in Delaware.  Explore our list of haunted houses, haunted hayrides, haunted corn mazes, haunted trails and more terrifying entertainment that comes your way each October.  Haunted attractions have lots of freaks, zombies, vampires, werewolves, murderers, and devils that hang out around Wilmington during the Halloween season. Find a haunted house near me below.
Last Major Update:
Frightland - Middletown, DE
Frightland opens the season in late September.  Between Wilmington and Dover, in Middletown, DE, you'll find a fantastic set of 8 haunted attractions called Frightland. When you tire of the haunted house, enjoy the barn, hayride, woods and carnival. Plus, parking fees and a portion of ticket proceeds are donated to the Leukemia Research Foundation of Delaware. Frightland is open Friday, Saturday and most Sunday nights. Besides haunts Frightland has an amusement midway with games, rides, and concessions. Doors open at 6 pm. This is described as one of America's scariest Halloween attractions. Tickets are combo priced for haunt attractions Horror Hayride, Revenwood Cemetery, Fear, and Zombie Town plus also the Zombie Prison, Haunted Barn, Idalia Manor, and The Attic for the one low $40 price. Note that parking is $5 all of which is donated to charity.  Frightland has over 50000 Facebook likes.
Nightmare's Haunted House - Laurel, DE
Nightmare's returns for fun Friday and Saturday nights in October.  On the southern edge of Delaware in Laurel lies Nightmare Productions. They price tickets at around $15 which includes a donation to support their charities. The attraction is open every Friday and Saturday nights.  Doors open at 7:30 pm. Find out what all the screams are about.
Screams at the Beach - Georgetown, DE
Sorry folks but it does not appear that Screams at the Beach will be open this fall.
Delaware is a small state. So, in addition to the Delaware haunted houses. you will also want to consider haunted attractions in these states of close proximity: Maryland, New Jersey,  or Pennsylvania.
Find other fun things to do in Delaware in October: Oktoberfest in Delaware Delaware Festivals Delaware Corn Mazes Delaware Ghost Tours Pumpkin Patches in Delaware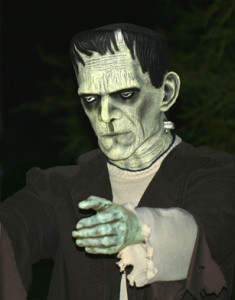 You may also be interested in our article on Haunted Houses and Horror Movies | History of Fear.
Add Your Feedback!
Have you been to one of these haunts? Future readers would be interested in hearing what you thought. Did you have fun? Was it worth the price? Would you suggest it to visitors here? Any tips to maximize your experience? I'll gladly publish what you send me and give you an over-the-Internet hug.
If you are the owner or employee of a house in this directory, or one we missed and need to add, we would love to have more information about your place, including the url, photos, dates/times/hours etc. Use the contact form on our advertising page to get in touch and we'll follow up if we still need your response to any of these questions.
Check out Black Friday ads, Cyber Monday ads, and holiday sale prices from top retailers this Christmas season.