Haunted Houses in Pennsylvania for Halloween 2017
Locate all the best Halloween haunted houses in Pennsylvania at Funtober.  Local charity and commercial Halloween haunted houses feature high quality animatronics, fog machines, gory images, scent dispensers, air blasters, and Hollywood like design sets.  Pennsylvania is known for some of the scariests haunted attractions in the USA.  
If you want to find zombies, the walking dead, vampires, demons, devils, and cemeteries you just need to look around the haunted houses in this state. They aren't downright inhumane. But they will make your visit to a Pennsylvania haunted house pretty miserable if they find out you are from the wrong side of the tracks.
PhiladelphiaPittsburghScranton
Last Update:
[fsb-social-bar facebook="true" twitter="true"]
Haunted House Owner? Advertise Here.
Do you run a haunted house in the United States? More than 150,000 people came to Funtober last year looking for a haunted attraction to attend in September or October. We can help increase attendance at your business or event through a sponsored listing, coupon giveaway, cross-promotion or other creative marketing initiative. Special deals for nonprofits. Please see our advertising page or contact us for more information.
Choose among the best haunted hayrides, haunted houses, haunted corn mazes, haunted walking trails and Halloween entertainment.  We list all the local Halloween haunted houses near you.  We have separate attraction links and listings for haunted houses USA,  haunted corn mazes, haunted trails, haunted zombie paintball, haunted forests, haunted hayrides, and ghost tours.
Bates Motel and Haunted Hayride - Glen Mills, PA
Advertised as America's most horrifying motel, Bates Motel has been operating as a haunted attraction for over 20 years. It is truly one of the great haunted attractions in America. Bates Motel built detailed Hollywood styled movie sets such as putting a New England type church onsite. They have other 100 foot scenes, amazing pyrotechnics and around 100 actors. Save money and purchase the combo ticket for $40. Individual tickets to the Bates Motel, Corn Maze or Haunted Hayride run $15, $15, and $20 respectively. Child ticket prices are less. Doors open at 6:30 and close at 10:30 pm on Friday and Saturday. Doors close at 9:30 pm on other nights. Bates is open beginning the weekend of September 23-25 and runs most nights in October beginning September 30th.
Castle Blood - Monessen, PA
Operating for over 20 years, Castle Blood is "Pennsylvania's most unusual haunted attraction". Expect to find lots of vampires, scenes of the dead, and supernatural creatures. Tickets are $20. Castle Blood is open most Friday, Saturday, and Sunday nights in October. Castle opens at 7 pm. Ticket booth closes at 11 pm on Friday and Saturday or 9 pm on Sunday.
Cheeseman Fright Farm - Portersville, PA
For over a decade during Halloween season the Cheeseman Fright Farm has been operating this wonderful haunted attraction. Tickets are $20. The attraction runs every Friday, Saturday, and Sundays starting September 23rd. Arrive early and do not keep the tractors waiting. The Haunted Hayride starts at dark.
Demon House - Monongahela, PA
"We will scare the living soul out of you." Demon House will unleash the evil demons upon you. They run a special one night lights out glow stick specials .They are open 7 pm to midnight on Friday and Saturday or 10 pm on other nights. Starting on September 9th they are open most Friday, Saturday and Sunday nights through November 5th.
Dracula's Forest - Clarks Summit, PA
One of Pennsylvania's oldest haunted attractions, Dracula's Forest has been open over 33 years. The featured attraction is the Haunted Hayride, and for small kids Little Screamers. New this year is the Walk of Doom. Tickets are $15 for adults and $7 for kids plus a $2 parking fee. Combo with Walk of Doom is $25. Open every Friday and Saturday nights starting September 16th and open Sundays starting October 2nd. They also have a Not-So-Scary Hay Ride for adults and children on Sundays in October from 1 pm to 5 pm for a price of $7.
Eastern State Penitentiary - Philadelphia, PA
Terror Behind the Walls is the name for the Halloween haunted attraction at Eastern State Penitentiary. Eastern State is a tourist attraction open every day of the year from 10 am to 5 pm. It housed over 80,000 prisoners in its nearly 200 year history. It is one of the most haunted placed on earth and paranormal investigators have conducted over 200 investigations over the years. Beginning September 16th, Eastern State hosts Terror Behind the Walls as a massive haunted house featuring high startle, strobe light, fog machine, and high-intensity events. It takes about 45 minutes to go through the haunt. You can also tour the history room that holds information about the prison and some of the most famous prisoners held inside. Parking is available on the street throughout the community or Ghost Buses run every few minutes to the Philadelphia Zoo nearby where parking is $13 per car. Tickets are timed for half hour starts. It will still take perhaps 60 minutes in a waiting line. The place gets extremely busy. Prices for this haunt are based on the night you visit. The prices are $19, $25, $29, $39, and $45. If you are visiting the area or are local this is the one attraction you do want to visit at least once. They are open most nights in October.
Field of Screams - Mountville, PA
Attraction is open every Friday, Saturday, and Sunday starting September 30th. Park opens at 6 pm and ticket booth closes at 10 pm. Everyone must be gone by 1:30 am. Field of Screams has 4 attractions plus an entertainment area. The combo pass is available. You can purchase individual event tickets also. The attractions are the Den of Darkness, Haunted Hayride, Frightmare Asylum, and Nocturnal Wasteland. Expect to find heart stopping horror attractions. You will experience demented creatures, blood sights, and bone chilling scenes. My favorite is their evening entertainment on the Bandstand. They feature a DJ, live band, or other entertainment acts along with games, food, concessions and souvenirs. Tickets are $16-18 for individual tickets or $28-34 for combo tickets.
Freddy's Haunts - Aliquippa, PA
Tickets are $12. Freddy's Haunts opens at 7 pm. It is open every Friday, Saturday, and Sunday nights from mid-September through October. Closes most nights at 10:30 pm.
Fright Factory - Philadelphia, PA
Doors open at 7:30 pm and you can purchase October and November tickets for $13-28 per person online. The attraction runs Friday, Saturday, and Sunday nights starting September 30th. They advertise themselves as the "scariest place in philly". They are a high startle 25,000 square foot haunted house in South Philadelphia.
Fright Farm - Smithfield, PA
Begin with the Festival Midway with music, celebrity appearances, concessions, face painting, bonfires, classic horror movies, and haunting entertainment. Opens September 30th. Then expect to be terrorfied in the Terror Maze, Paranoia, Frightmare Mansion, Hallow Grounds, and Dead End Hayride attractions. Now celebrating 26 years of frightening folks. The General Admission tickets gets you into five attractions for just $25. Open every night except Monday and Tuesday. Lots of special and discounts available.
Ghost Lake at Conneaut Lake Park - Conneat Lake, PA
Attraction has 13 haunts. The 13 Levels of Fear are Clown Town, The Funeral Home, House of Evil, Haunted Hotel Conneaut, Zombie Hell, Last House on the Left, Carnival of Fear, Purple Haze, Demon House, Cabin in the Woods, The Devil's Den, Museum of Horror, Blue Streak Ghoster Coaster. Doors open at 7 pm and close at midnight on Friday and Saturday. Doors close at 11 pm on other nights. Attraction runs from September 18th through November 1st. Ghost Lake says they are the largest, longest, and scariest haunted attraction in the world. You are advised to allow 2 hours to go through this attraction. Tickets are $25.
Gravestone Manor - Plains, PA
A different haunt where you become part of the theater cast. Gravestone Manor is open every Friday, Saturday, and Sunday in October starting September 30th. Haunt is hosted by United Way of Wyoming Valley. They have hosted this event for 17 years. Tickets are $10.
Haunted Guyasuta - Sharpsburg, PA
On October 22nd Camp Guyasuta puts on a one night Saturday fright featuring a hayride, haunted trail, zip line, climbing wall, and pumpkin patch. Activities run from 3:00 pm until 9:00 pm. Souvenirs, food and snacks available for purchase.
Haunted Hills Estate - Uniontown, PA
Back again with new characters, new scenes, new themes, and new horrors. Enjoy the Spooky Street which contains the bonfire, Black Cauldron Concessions, and Crow's Nest Novelty Shop. In business for 3 years, Haunted Hills Estate puts on three great haunt attractions named The Curse Challenge Trail, Legends Hotel, and The Twisted Nightmare. The doors open at 7 pm. Tickets prices are based on the day of the week and the haunt you want to go through. Visit any Friday and Saturday for $15 for one adventure, $20 for two, or $25 for three. Sunday and Thursday tickets are $1-3 less. Open from September 16th through November 3rd.
Horror Hall - West Nanticoke, PA
Attraction Horror Hall is open every Friday, Saturday, and Sunday. Tickets are $13. This haunt contains high impact scares, strobe lights, and theatrical fog smoke. The main feature is a 20 minute walk through all indoor attraction that is about 1/4 mile long. They are open weekends
HorrorFest - Yardley, PA
HorrorFest has been called America's most haunted farm. It a scary, real scary haunted place. Shady Brook is open year around with a daily farmers market, farm events, and wine music concerts. This is one of our favorite places to visit every fall. They put on HorrorFest every Friday, Saturday, and Sunday in October. Gates open at 7 pm. They have live music, bonfires, and food. The 4 thrilling scary haunts at HorrorFest are Hayride of Horror, 3D Alien Encounter, Carnage, and Barn of Horror. Tickets are $20 for one attraction, $25 for two, $30 for three or $35 to go through all 4 attractions. During the day consider attending their Pumpkinfest activities.
Hotel of Horror - Saylorsburg, PA
There are two attractions at this haunted house. Altered Nightmares is themed after the rise of the damned. Hotel of Horror is an apocalypse look at the end of days. Opening night is Friday, September 23rd. They are open most Friday, Saturday, and Sunday nights in October. Gates open at either 6:00 pm or 7:00 pm and close at 10:00 pm or 11:00 pm. Tickets are $15-20 for Altered Nightmares and $20-25 for Hotel of Horrors. A combo pass for both attractions is $30-35. They also have an Exhibition Macabre for $5.
Hundred Acres Manor - Bethel Park, PA
Six attractions all for the one low price of $20 per victim. Hundred Acres Manor operates a 7500 square foot haunted house. The attractions are Dead Lift, Damnation, The Family, The Maze, Brine Slaughterhouse. It takes about 45 minutes to go through this haunted house. Doors open at 7 pm and close at 11:30 pm on Friday and Saturday and at 10 pm on other nights. Runs Friday, Saturday, and Sunday starting September 9th plus lots more weekdates in October. Check web page for details. Also available is a Live Zombie Paintball attraction for additional price.
Huston's Haunted Hollow - Rockwood, PA
A great value for only $20. They have a bonfire, refreshments, and concession stand along with 4 haunted attractions. Haunted Boarding House (evil in the hollow), Twisted Barn 4D ( a high startle graphic experience), Haunted Hayride and Toxic Swamp Walk, and Dead End Cornfield. Huston's Haunted Hollow is open from dusk until 10 pm. Open every Friday and Saturday night starting September 30th.
Jason's Woods - Lancaster, PA
This is a full entertainment complex featuring new character, new scenes, new stories, and new horror for 2016. Six haunted attractions, live bands every night, music, games, celebrations, a theater and a mystery maze. The six haunts include Horrifying Hayride, Fields of Fright, Chambers of Horrors, Zombie Apocalypse, Lost in Jason's Woods, and Carnival of Fear. This is a full night of entertainment. Expect to spend 2-3 hours or more to go through all the attractions. Jason's opens at 7 pm and stops selling tickets at 10:00 pm on Friday and Saturday or 9:00 pm on Sunday. Everyone with a ticket can go through the entire attraction so they close much later. Tickets are combo packaged. The three show ticket is $25. The six show ticket is $40. You get the mystery maze and Jason Wood Theater included with any ticket package. Parking is always free. Open Friday and Saturday nights starting September 16th. Open Friday, Saturday, and Sunday nights starting October 7th.
Kim Krypt Haunted Mill - Spring Grove, PA
Back again and even better for 2016. Five attractions based on 60 acres. Opens September 23rd and runs Friday, Saturday, and Sunday nights through October 31st. They have single attraction prices for $14 or a variety of combo attraction tickets starting at $35. Attractions include Terror Trail, Haunted Mill, House of Eyes, and Maws Crazy Maze.
Lonesome Valley Farms Valley of Terror - Greenbury, PA
They operate two haunted attractions and two non-haunts on this Pennsylvania farm. The haunts are advertised as "Where you are the Harvest." They are open every Friday and Saturday starting September 23rd. Open Sundays starting October 9th. Opens at 7 pm. The non-haunts open at 6 pm. Tickets are $23 for the Valley of Terror Haunted Hayride and Maze Trail combo ticket with the Slotter Farm House & Barn. The non-haunt ticket is $10 for the Corn Maze and $7 for the Country Hayride. During the day the farm has a hayride, barrel train rides, barnyard animals, and a kids pumpkin patch playland for just $10. Open weekends
Lulu's House of Horrors - Plymouth Meeting, PA
Zombies, werewolves, and more creatures are included in the wagon ride through a haunted woods and corn maze. Tickets are $20. Lulu's has free parking, live bands, games, and concession stands. House of Horrors is open every Friday and Saturday from 7 pm to 10 pm. Open some Sunday nights until 9:30 pm. Attraction opens October 8th.
Pennhurst Asylum - Spring City, PA
Pennhurst Asylum is massive in size. It was built in 1908 as a fully contained dormitory, hospital, and prison facility for the mentally ill. Tickets are $16 for the Pennhurst Asylum haunted house, $16 for Dungeon of Lost Souls, $21 for Ghost Hunt, and $16 for Tunnel Terror. The combo pass is $42 for 3 attractions or $47 for all 4 attractions. Legend has it that the facility was taken over 60 years ago by Dr. Chakajian. He conducted two decades of experimental surgery on convicted murderers, and rapists. At some point the inmates escaped and even now may be living in hiding on the grounds. This is one of the best haunted attractions you will ever visit. There are always new scenes and scares every year. Added this year is an all new Zombie Laser tag game. Expect to be entertained and terrified. Doors open at 6:30 pm and close at 10:30 pm on Friday and Saturday or 9:30 pm on other nights. Open Friday and Saturday nights starting September 23rd. Open Sundays and some Thursday's also starting October 2nd.
Phantom Fright Nights Kennywood - Pittsburgh, PA
Now celebrating over 15 terrifying years, Kennywood will once again operate Phantom Fright Nights. The weekend attraction is open every Friday and Saturday night in October starting September 30th. This attraction is open from 7 pm until 1 am. Tickets are $33.99 at the gate. Save $4 with online tickets. They advertise intense spectacles of sheer terror with Biofear, Voodoo Bayou, Mortem Manor, Villa of the Vampires, and many more attractions.
Reaper's Revenge - Olyphant, PA
Tickets are $35 which gets you into all four Reaper's Revenge attractions. The Haunted Hayride brings you face to face with zombies and the Grim Reaper. Meet side show freaks and evil clowns at the Lost Carnival. Sector 13 is the experimental testing facility for Zombie research. Finally enter Pitch Black, a maze of blind darkness. The ticket office is open 6 pm until 11 pm on Friday and Saturday in September and October. Note the attraction closes at 1 am. Opens for their every Friday, Saturday and most Sunday night season on September 23rd through November 5th.
Scarehouse - Etna, PA
"Pittsburgh's Ultimate Haunted House". Scarehouse is three haunts for one price. All parking is at the Pittsburgh Zoo or PPG Aquarium then ride the shuttle. The parking address is 7340 Butler Street. The attractions are The Summoning, Creepo's Christmas in 3D, and Pittsburgh Zombies. Tickets are $19.99-24.99 depending on the night. Reserve your tickets for half hour entry times. Consider Scarehouse as a living tribute to the Zombie capital of the world. Also for 2016 is The Basement. Here you will be touched, restrained, hooded and scared out of your mind. The Basement is something different for adults with high voltage effects, sexual content, water, live animals, and violent situations. Tickets are separate. Scarehouse is open Friday and Saturday nights starting on September 16th. Runs every Thursday, Friday, Saturday, and Sunday night in October.
Scary Harry's Haunted Trails - Homer City, PA
Admission on $15. Open Friday and Saturday nights starting September 30th. Free parking. Wear appropriate outdoor hiking shoes and attire. Plan to be frightened.
Shocktoberfest - Sinking Spring, PA
"Pennsylvania's Premier Haunted Scream Park". Shocktoberfest has been terrifying people for more than 25 years. It is built on 30 acres and includes some of the largest most massive scenes you will find anywhere. For example one attraction The Prison of the Dead Escape is a 50,000 square foot haunted house prison that was built to be this attraction. Some of the other attractions are The Unknown (man's number one fear), Club Shock (dance club hangout with music), and Zombie Revenge Haunted Hayride. Twice each night they have a Zombie Night Run where you can challenge the zombies. Also they have a Zombie Paintball Hayride. Tickets are $20 for one haunt or an All Access Pass for all attractions for only $45. They have several more ticket options. The park opens at 7:00 pm. Ticket booth opens at 6:00 pm and closes at 9:00 pm on Thursday and Sunday or 10:00 pm on Friday and Saturday. The park closes when everyone with a ticket has gone through the attraction. Don't ask about the Naked and Scared Challenge. Attraction is open Friday and Saturday nights beginning September 16th. Open Sunday nights starting October 2nd. Check web page for more details on other dates.
Sleepy Hollow - Newtown, PA
Sleepy Hollow has put on scary events for over 20 years. Combine dark woods, ghosts, eerie creatures, and nocturnal animals and you have a horrific show. Some nights there are live bands, bon fires, and refreshments. There are 3 haunted attractions open at 7 pm. They are open starting October 1st on Friday and Saturday nights and most Sundays. The attraction closes at 10 pm. Last Hayride on Sunday night is at 9 pm. Tickets are $16 for Sleepy Hollow Hayride, $16 for the Haunted House, and $16 for the Field of Fright. Buy the combo pass for all three attractions for $33. Parking is $2.
SpookHaven Haunted House - Mill Hall, PA
A ruthless business owner and his family were murdered in a violent worker uprising. Legend has them roaming the death marsh. Spookhaven serves food, beverages, and souvenirs along with scary entertainment. Tickets are $13. Spookhaven is open every Friday and Saturday night starting September 17th.
Temple of Terror - Pottstown, PA
Lots of volunteer actors bring the ghouls, goblins, golems, vampires, and zombies to life. They have even created a legend. Held at the Masonic Temple tickets are $15 for a night of fright and terror. Doors are open from 6 pm until 11 pm. Everyone with a ticket gets to go through all the attraction. Attraction opens Friday and Saturday nights starting October 7th.
The Haunt on South Irving - Scranton, PA
This was a drive by yard display but we are unable to confirm it is still open for 2016.
The Valley of Fear - Feasterville, PA
Valley of Fear and The Original Haunted Hayride offers four attractions. The Fear Pass ticket ( 3 attractions) is $33-39 on Friday and Saturday nights. Individual attractions are $15. They offer lots of live entertainment and food concessions. The scary attractions are the Haunted Hayride (still the original and still the best), Scary Tales (haunted forest walk), Zombie Escape Maze (extreme zombies), and Operation Z (live paintball hunt). Doors open at 6:45 pm. Also a Dance Party, DJ, radio station remote broadcasts, and specials on select nights. Opens September 29th with lots of Thursday, Friday, Saturday, and Sunday nights through October 30th. Check their website for full schedule, hours, and various priced tickets.
State By State List of Halloween Haunted Houses
More Haunted Houses
Philadelphia and Pittsburgh have amazing haunted attractions.
Philadelphia Haunted Houses
Pittsburgh Haunted Houses
Scranton Haunted Houses
Harrisburg Haunted Houses
But if you don't live near one of these two cities, you should also consider the options in neighboring states.
Haunted Houses in Delaware
Haunted Houses in Maryland
Haunted Houses in New Jersey
Haunted Houses in New York
Haunted Houses in Ohio
Haunted Houses in West Virginia
Find other fun things to do in Pennsylvania in October:
Oktoberfest in Pennsylvania
Pennsylvania Festivals
Pennsylvania Corn Mazes
Pennsylvania Ghost Tours
Pumpkin Patches in Pennsylvania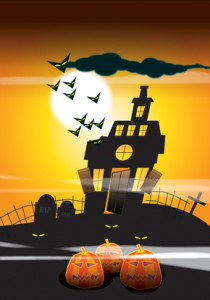 Did We Miss Something?
Have you visited one of these haunted houses? I would be interested in hearing what you thought. Did you have a great experience? Was it worth the price? Would you suggest it to others? Any tips to maximize the experience? I'll gladly publish what you send me and give you a super dooper hug.
If you are the owner or employee of a haunted house on this list, or one I missed and need to add, I would love to have more information about the haunted house, photos, dates/times/hours for 2017, etc. Use the contact form to get in touch and I'll tell you where to email your answers to these questions.